Elise & Bradford say "I do" at the American Swedish Historical Museum. Gorgeous shots of the bridal party were shot in philadelphia. They then transferred back to the museum where Elise and Bradford had their indoor ceremony. The room was filled with love, joy, and endless amounts of smiles. After, guests headed to the cocktail hour outside on the lush greens of the John Morton Memorial Building. An outdoor reception took place under a pristine white tent with bistro lights that lit up the night. Elise and Bradford danced the night away and Photography Anthology captured these moments perfectly. Thank you Photography Anthology!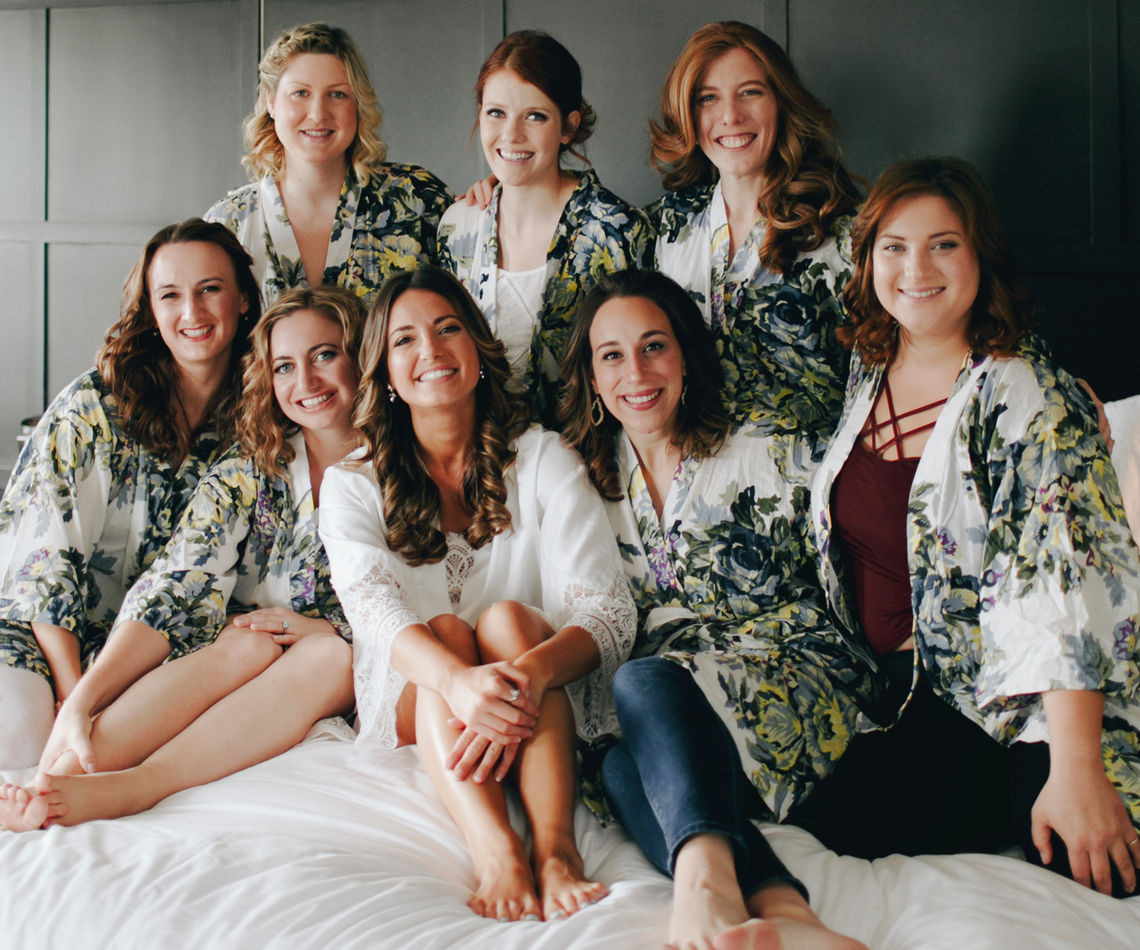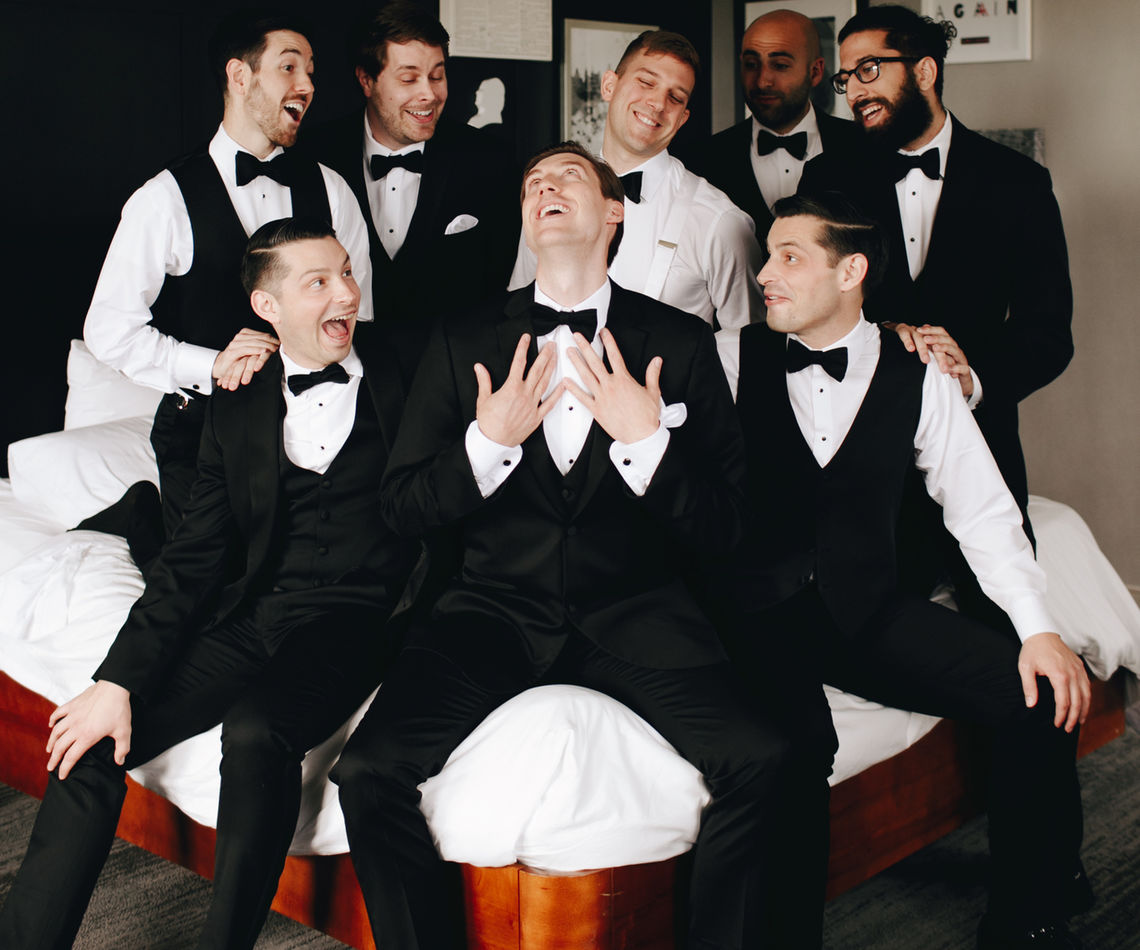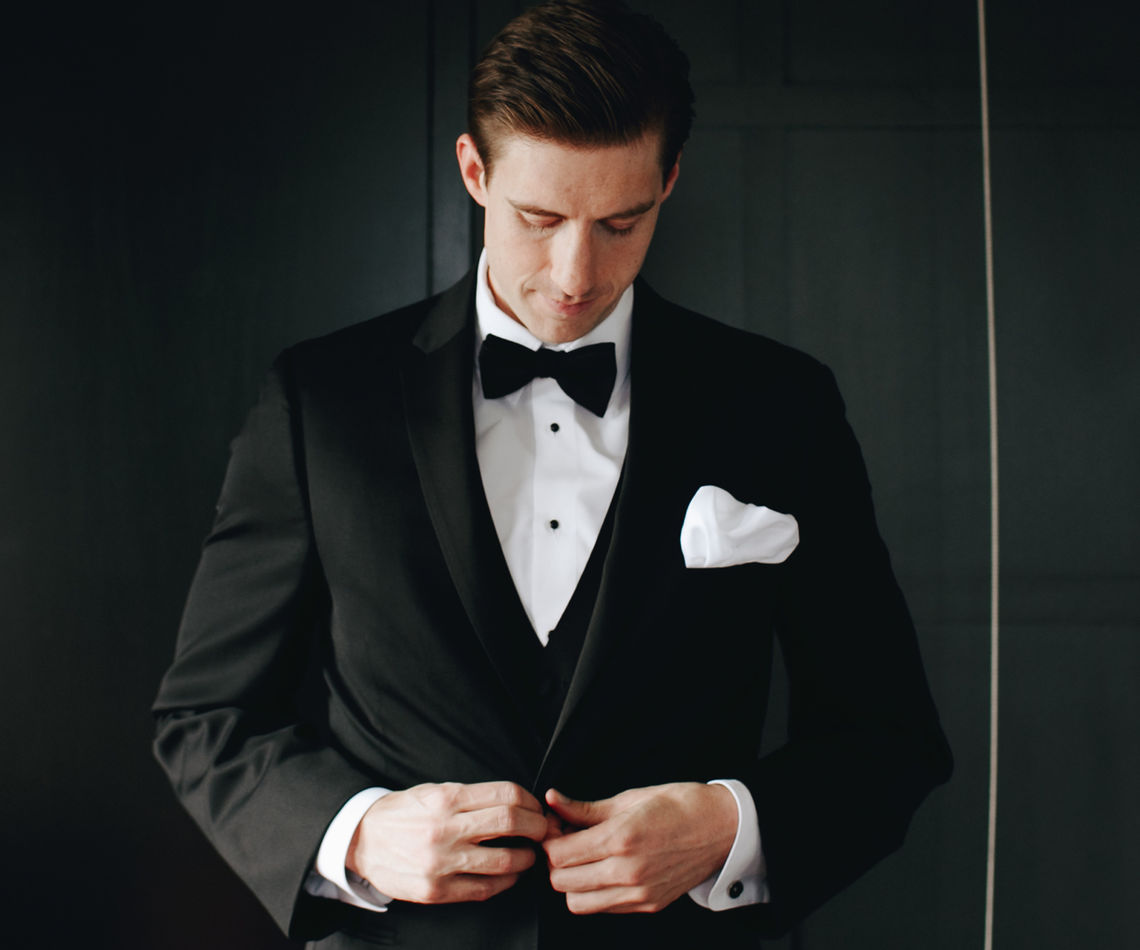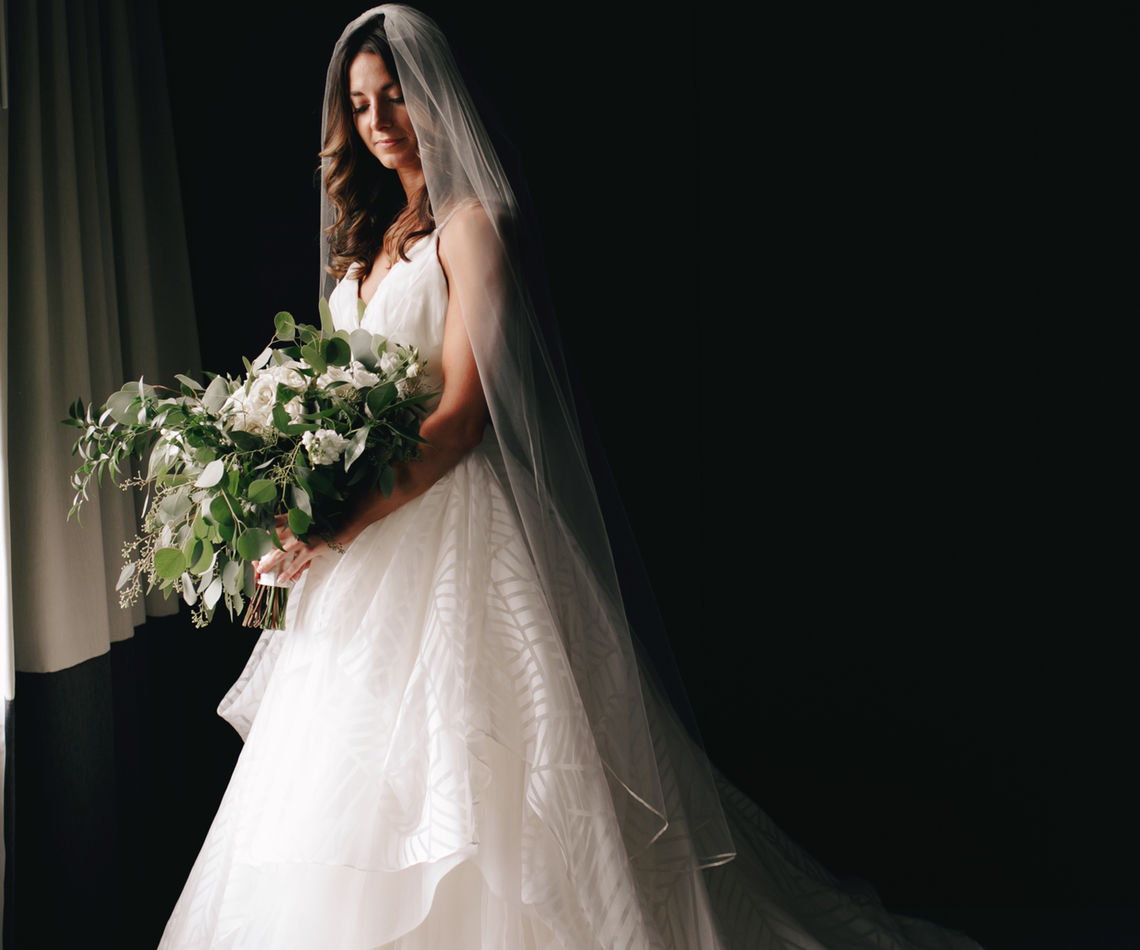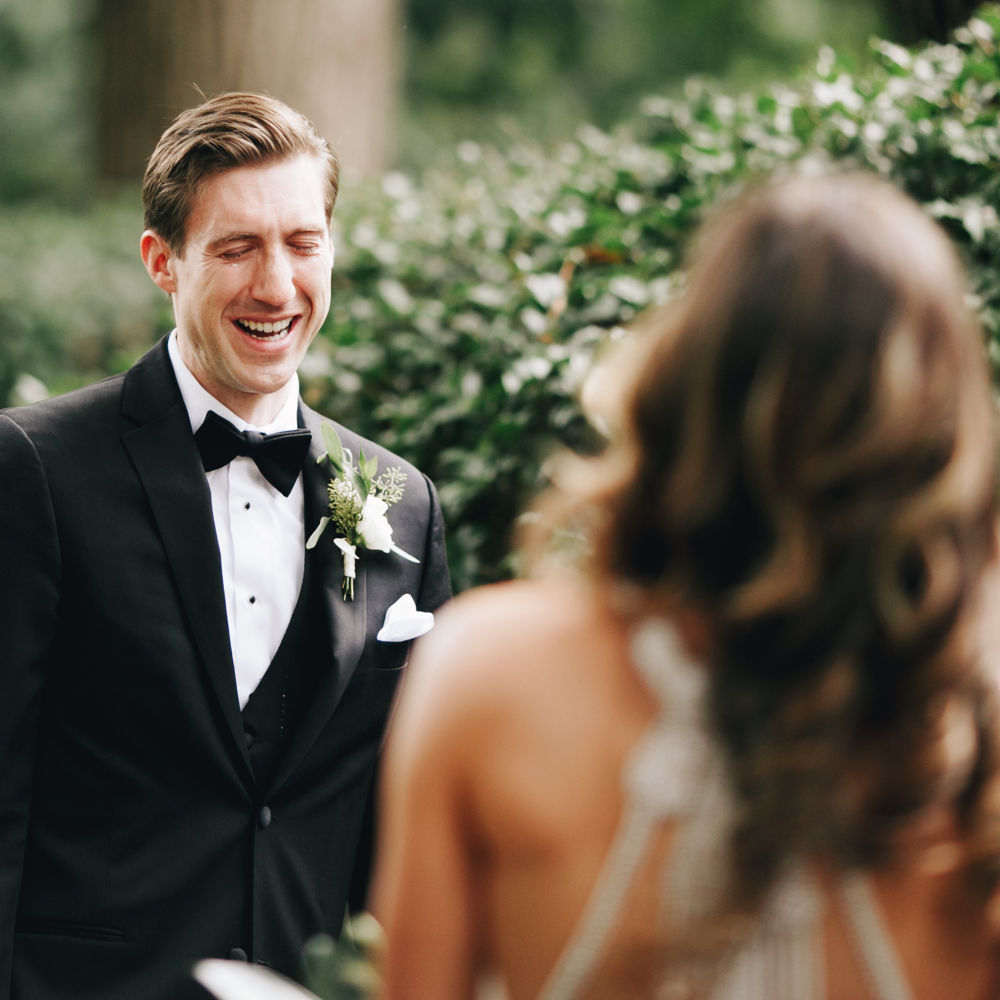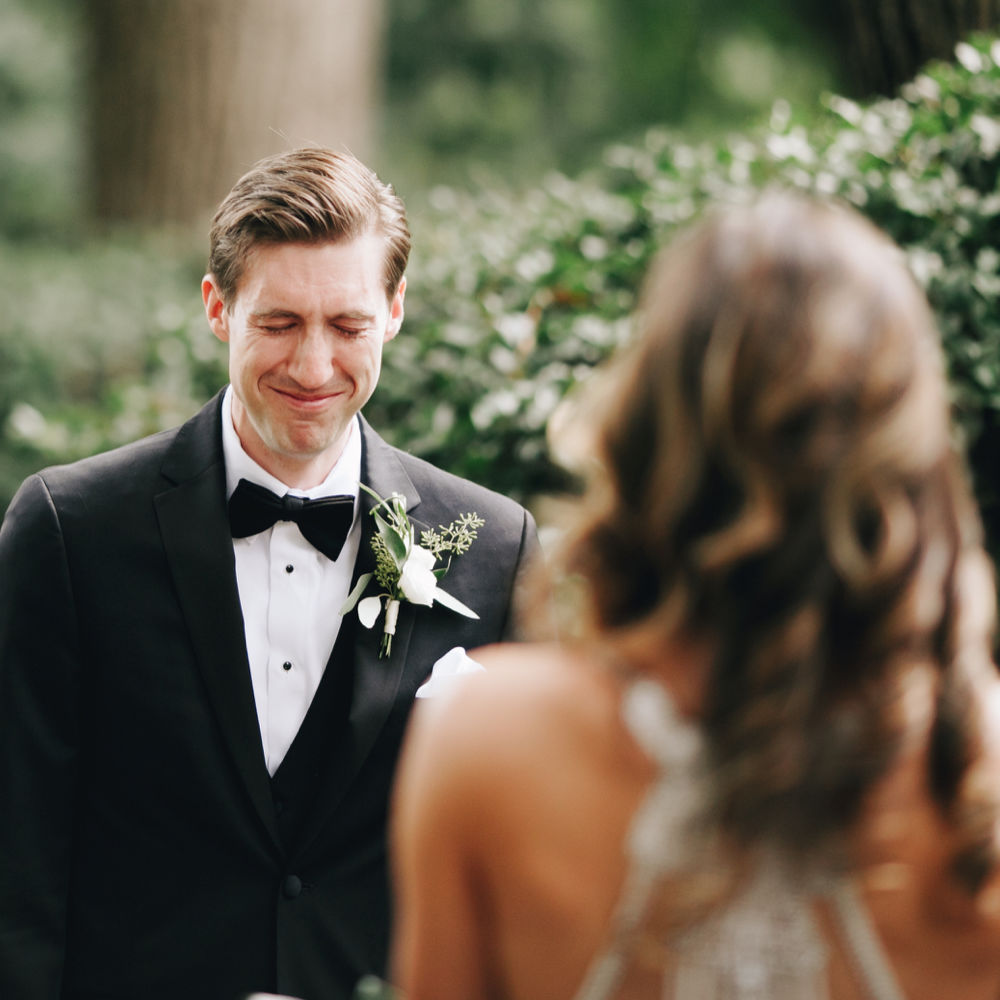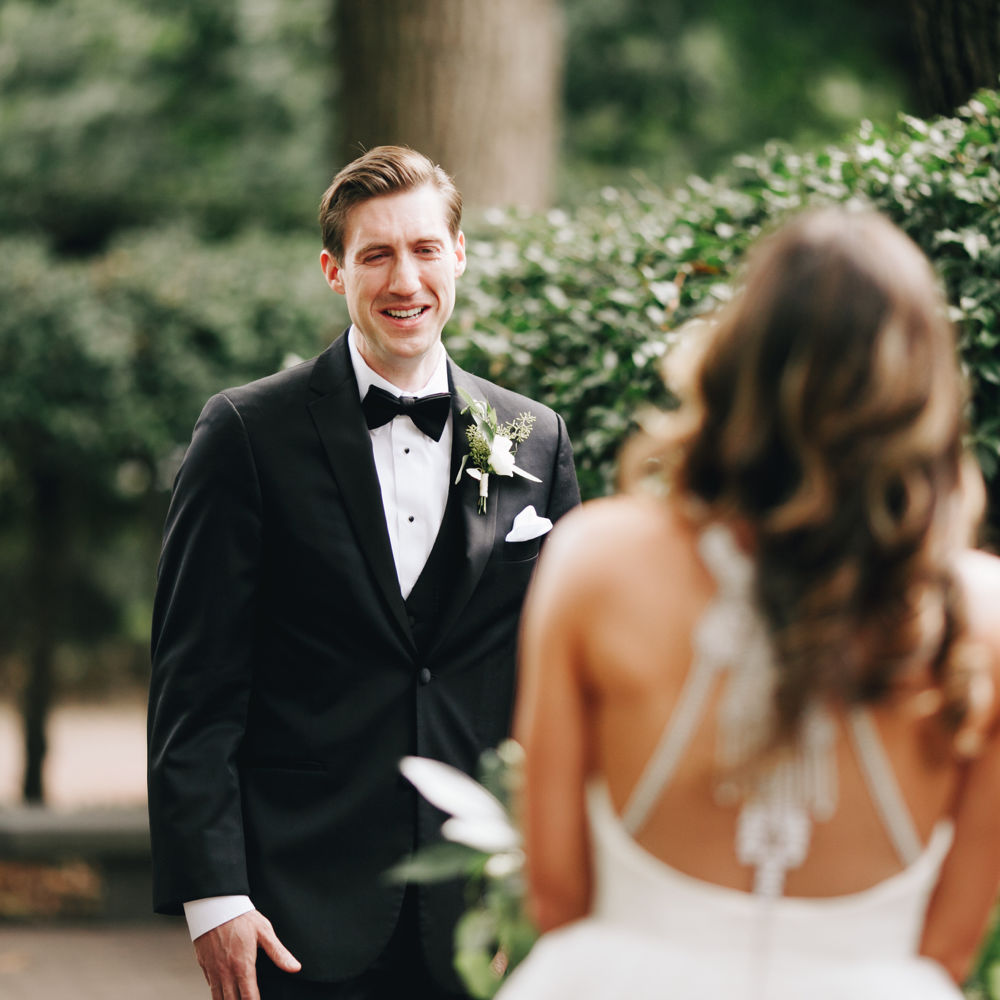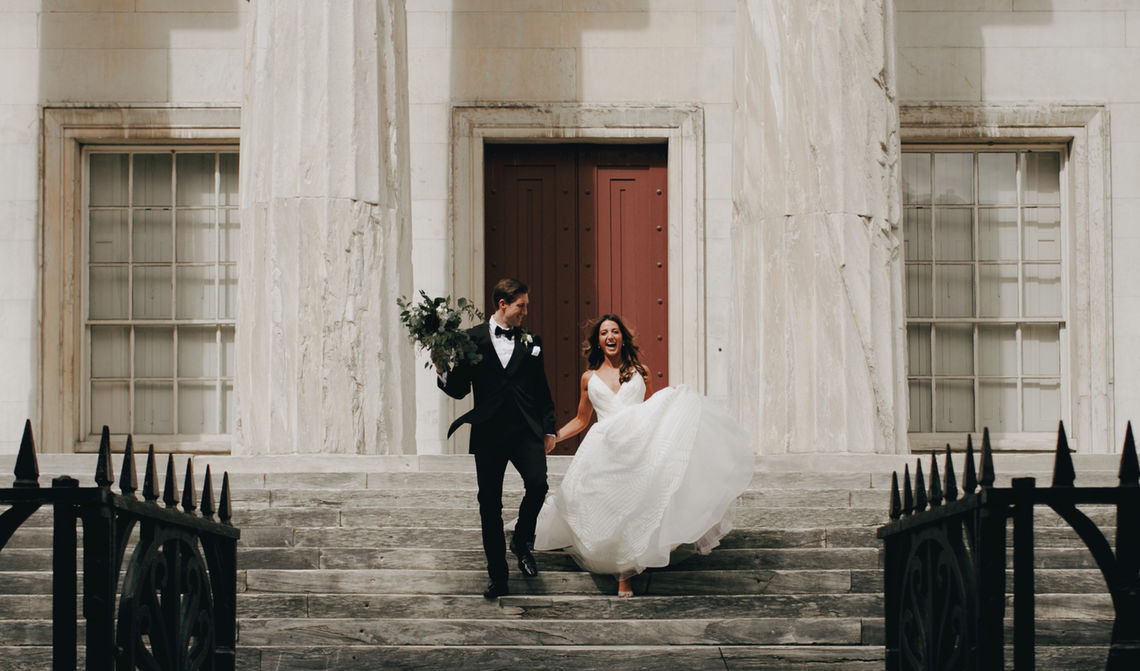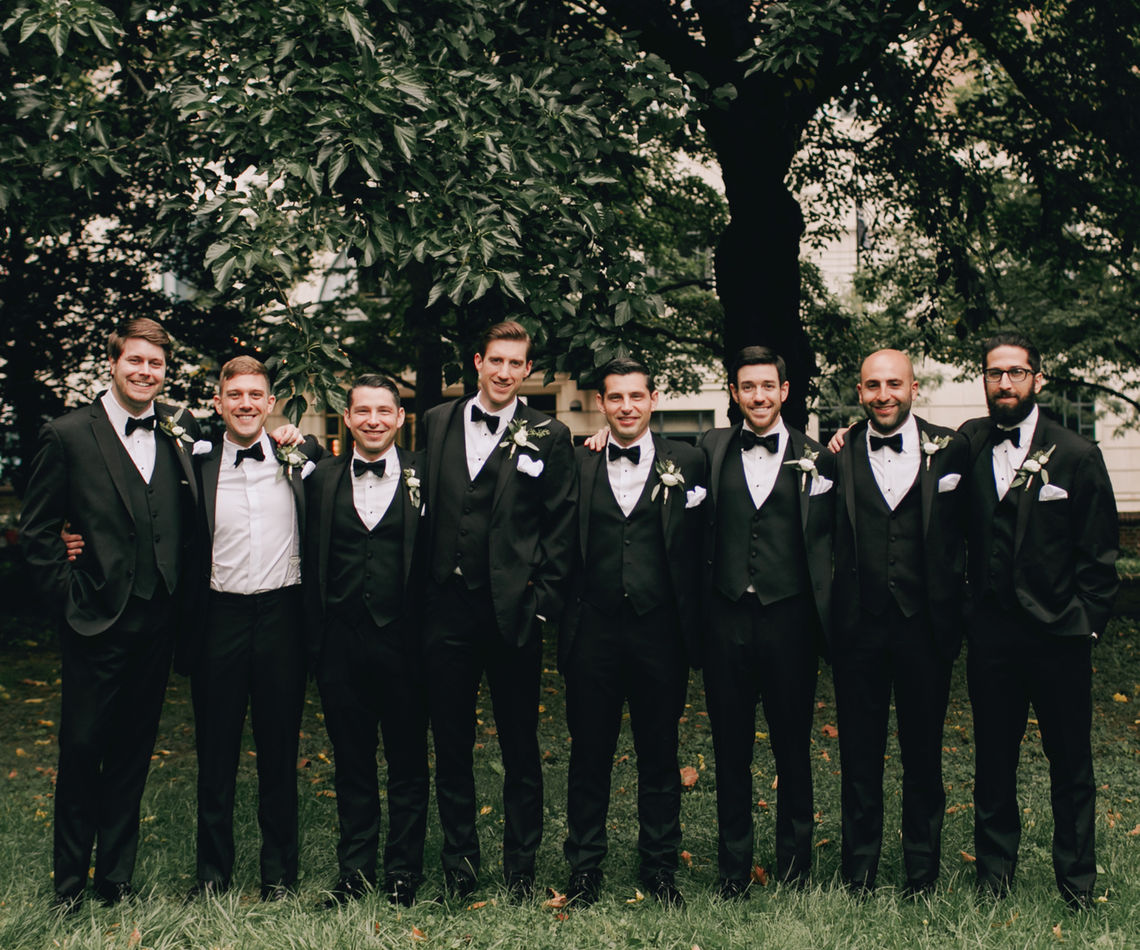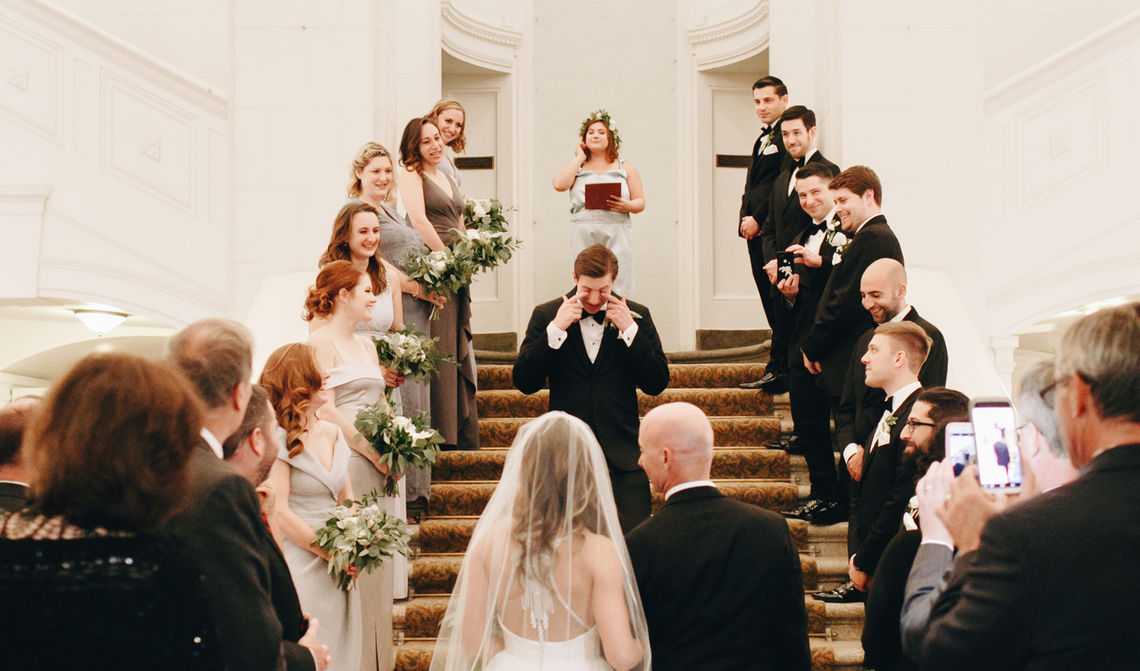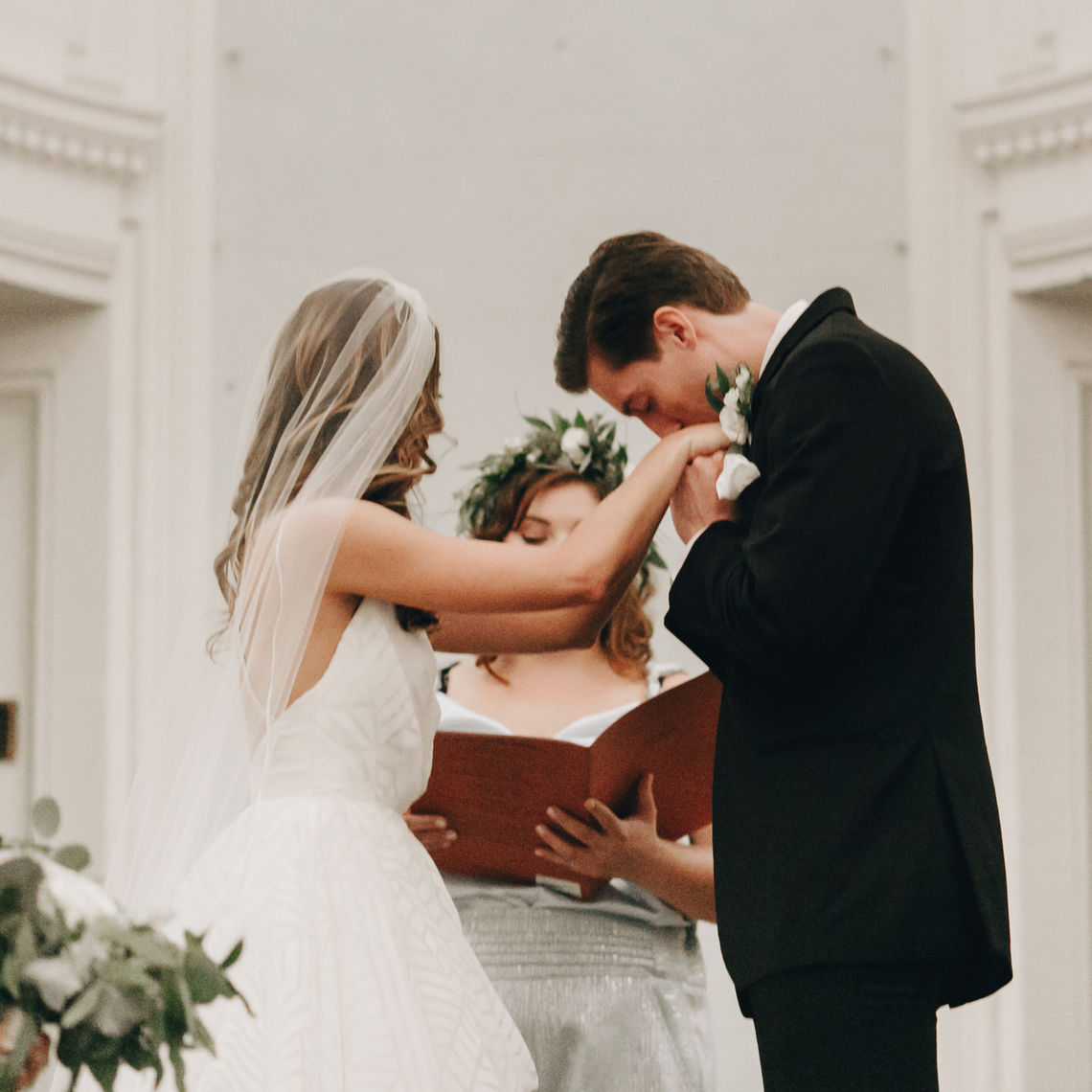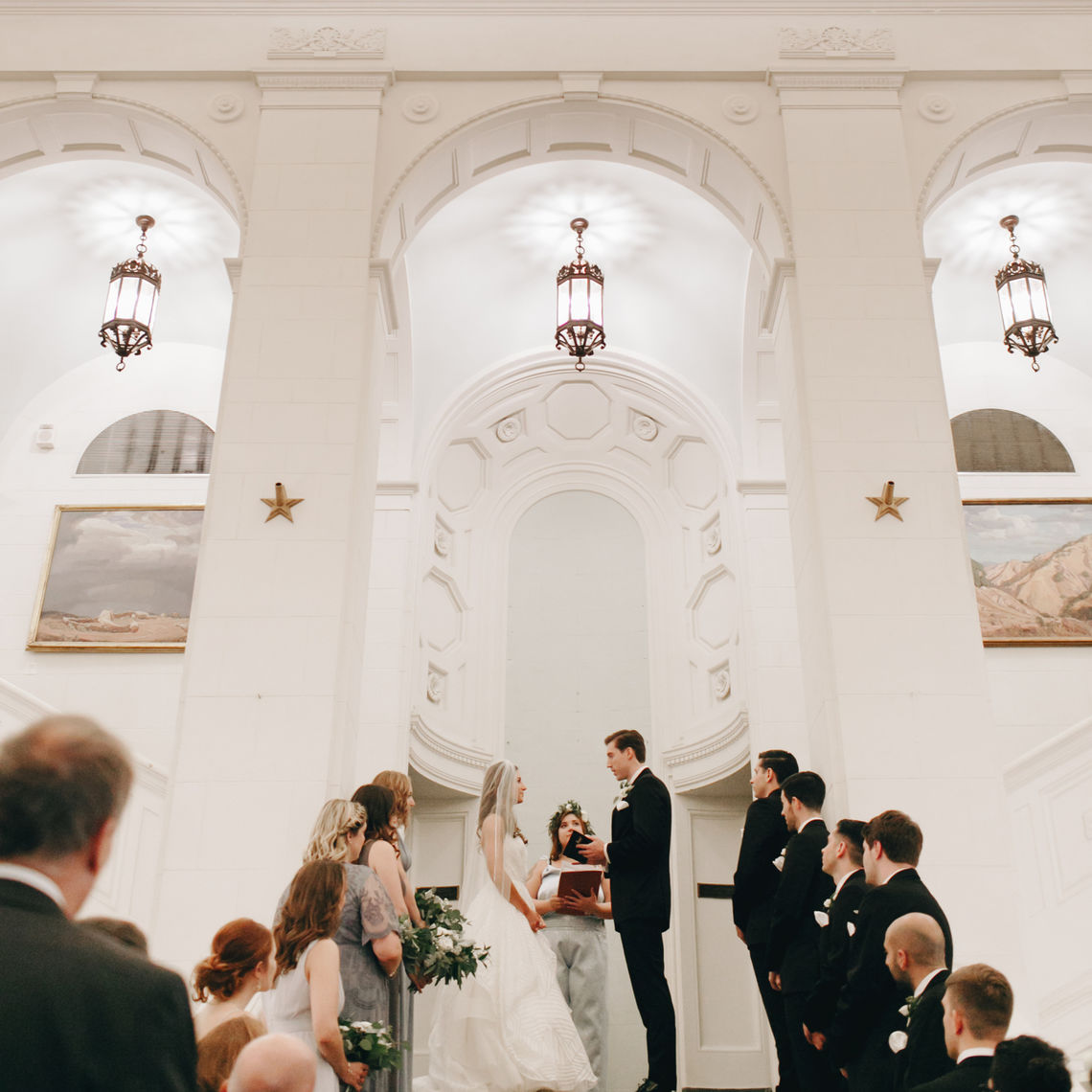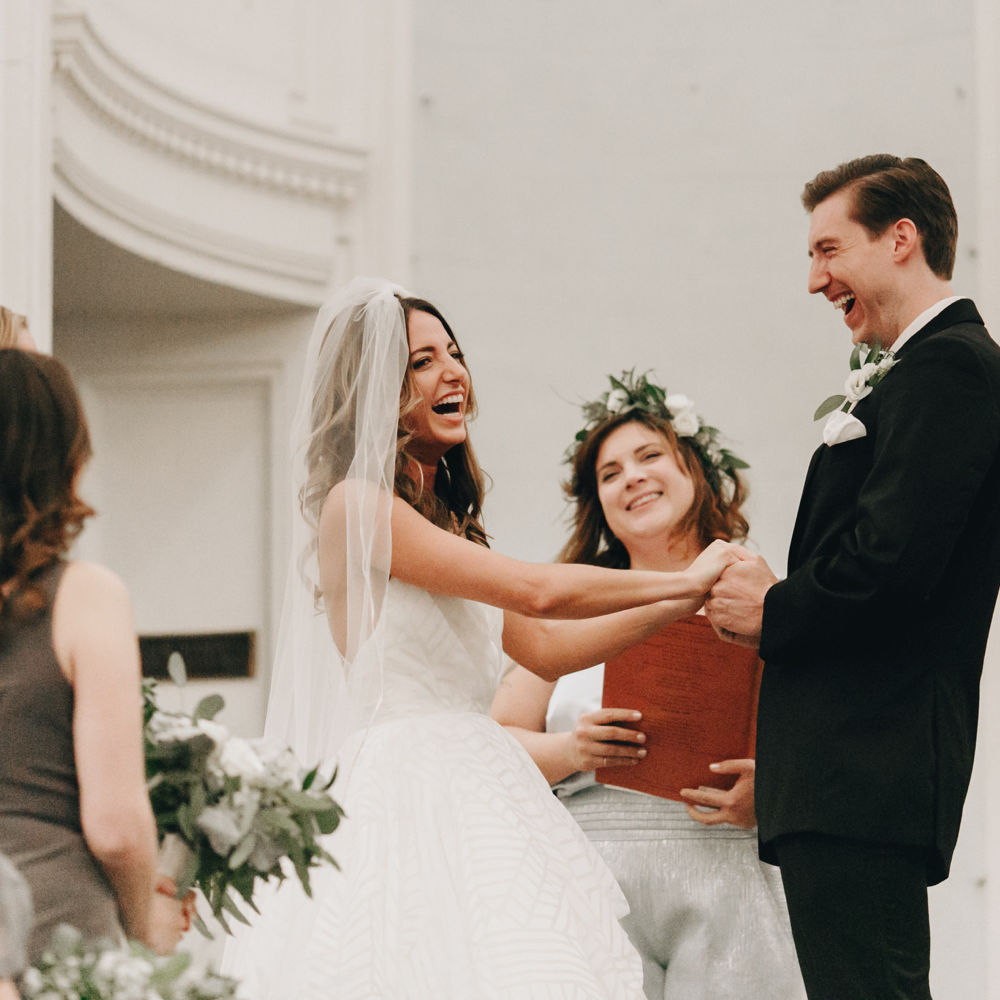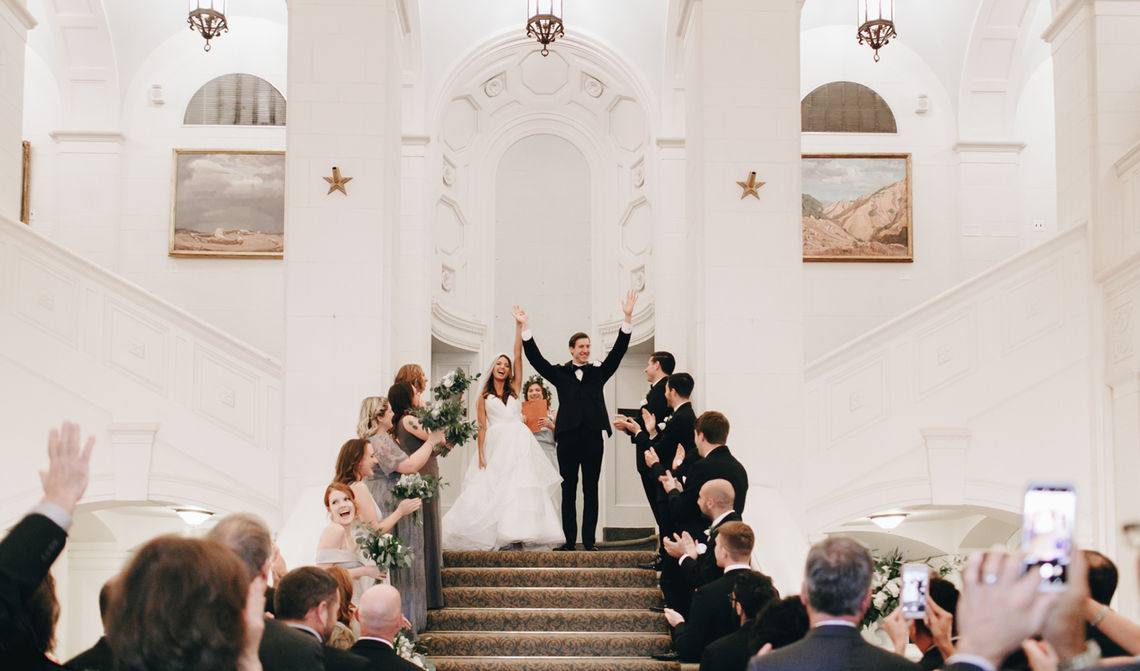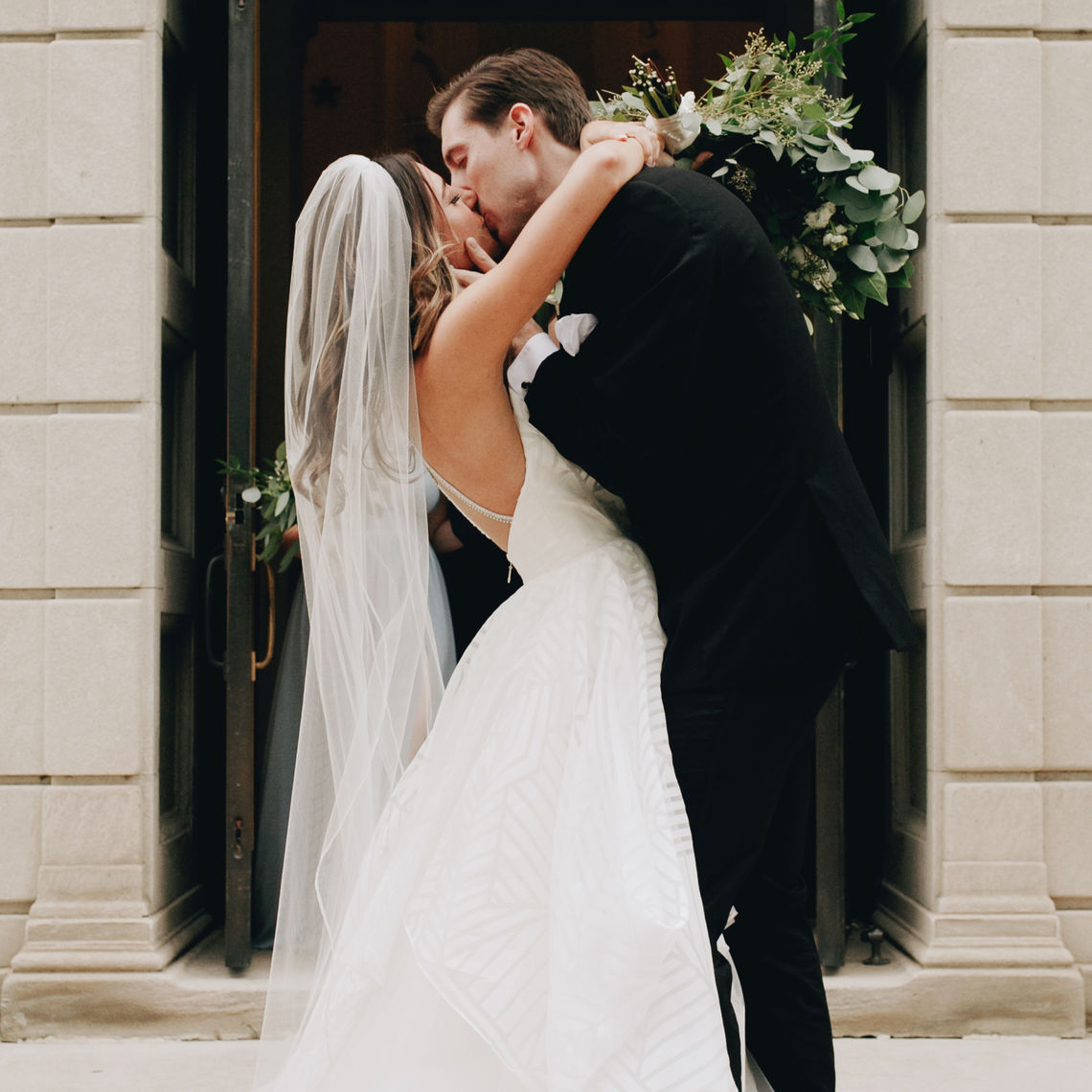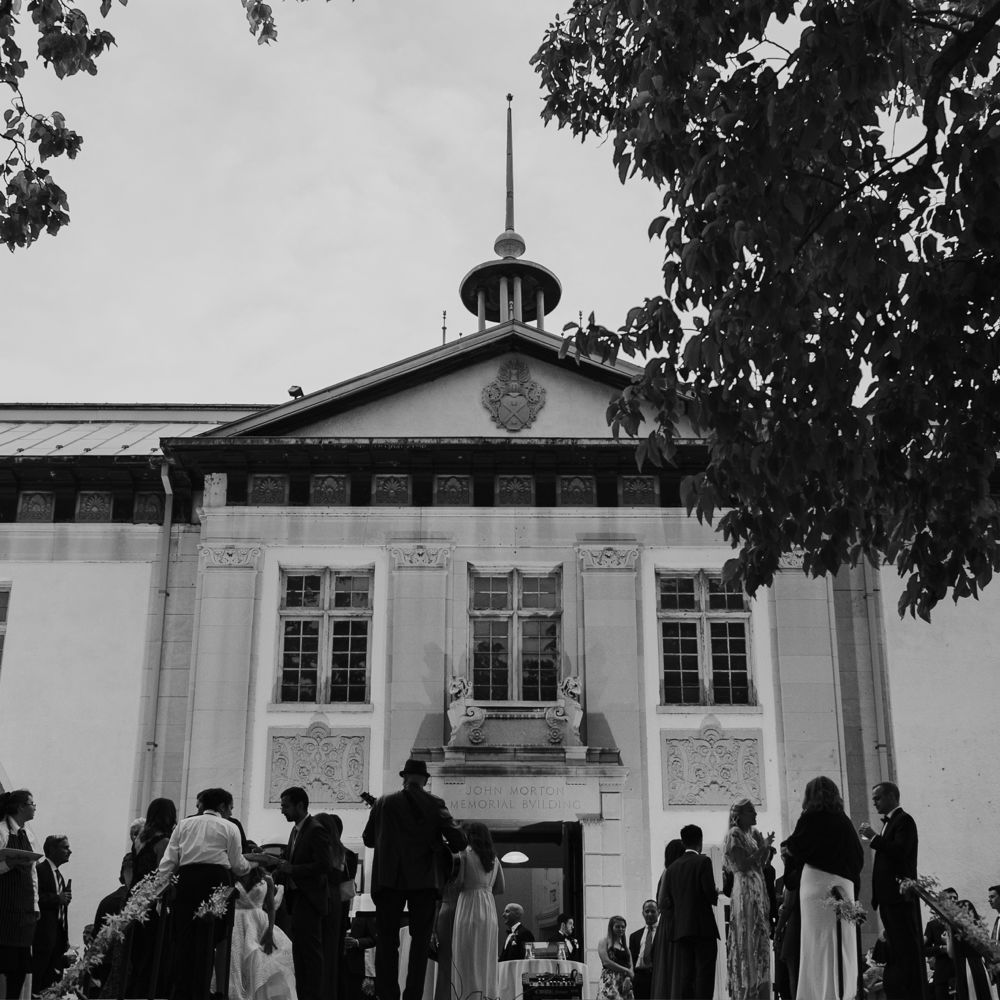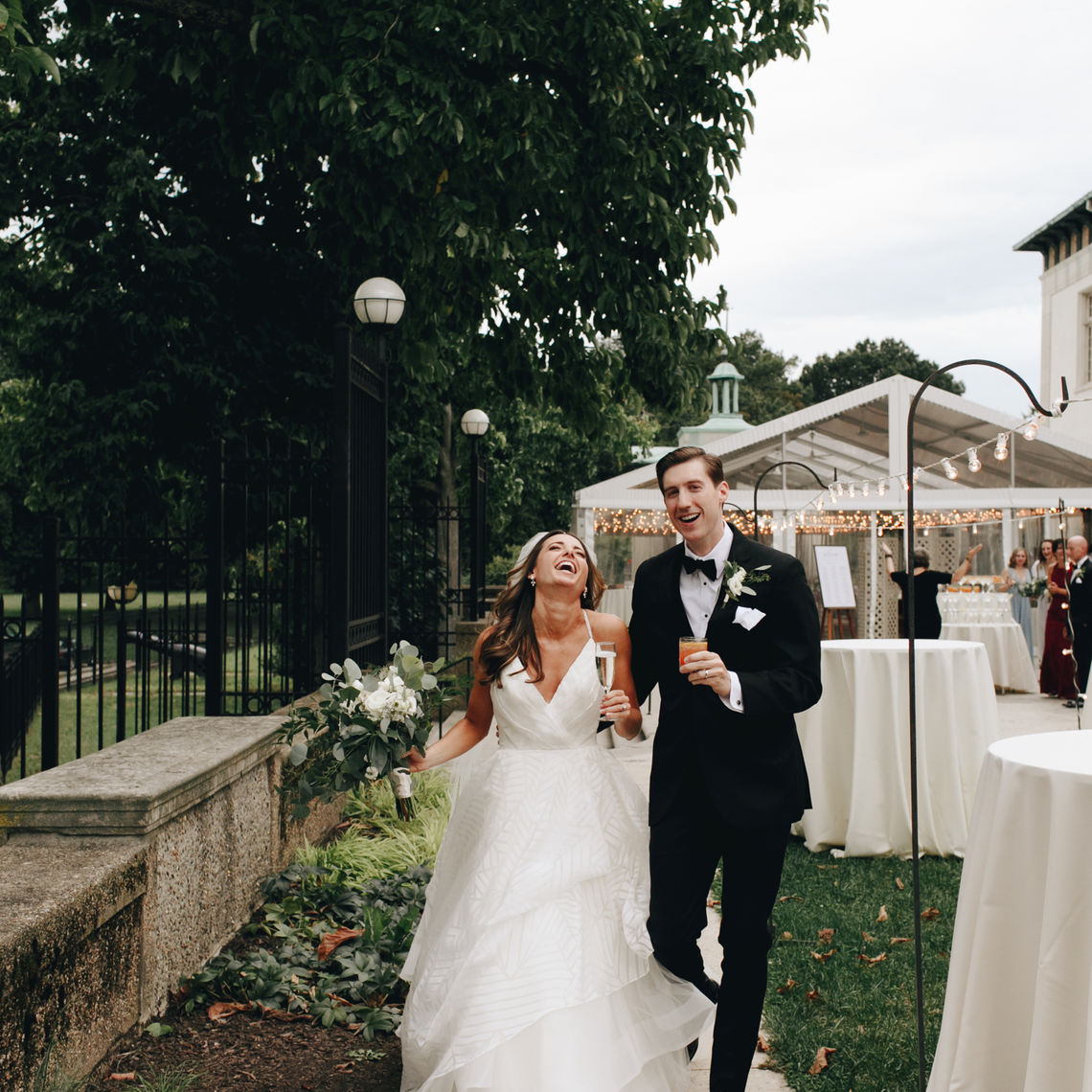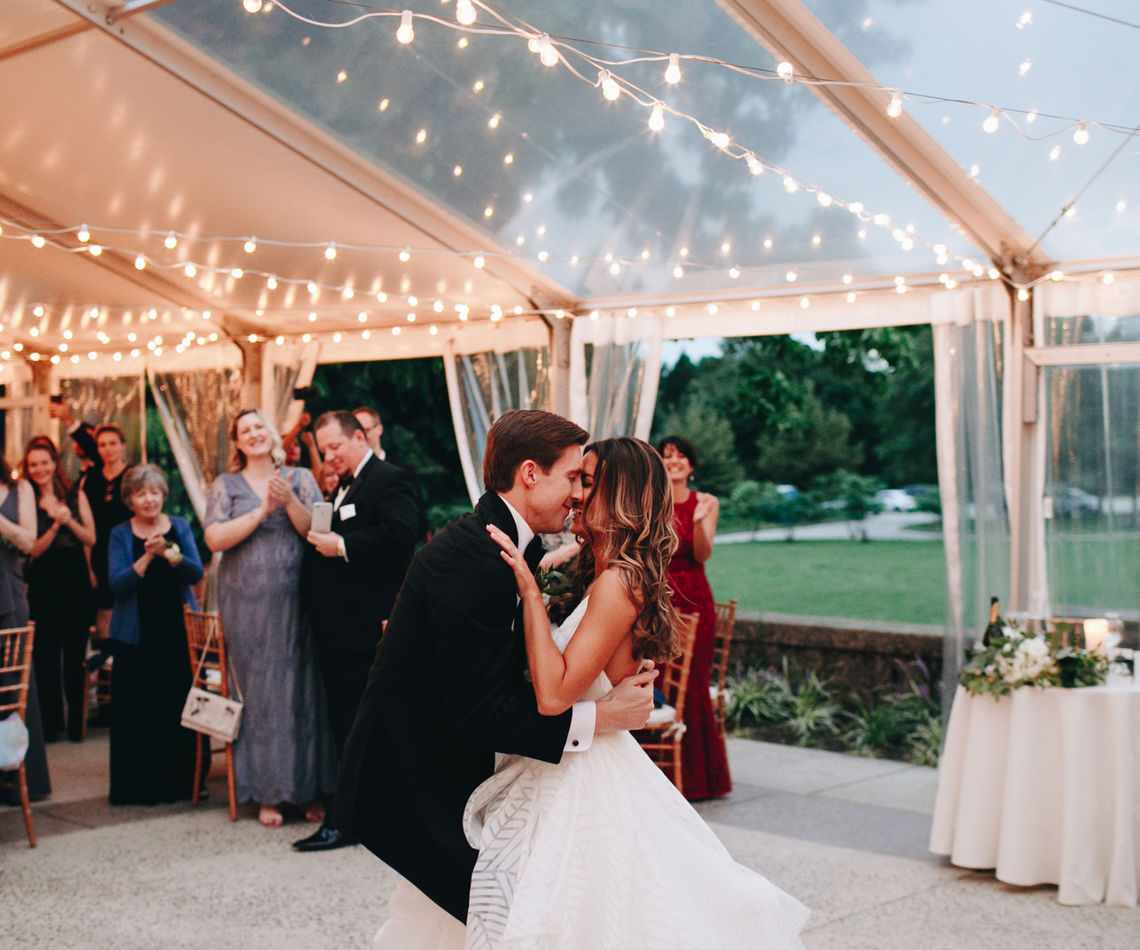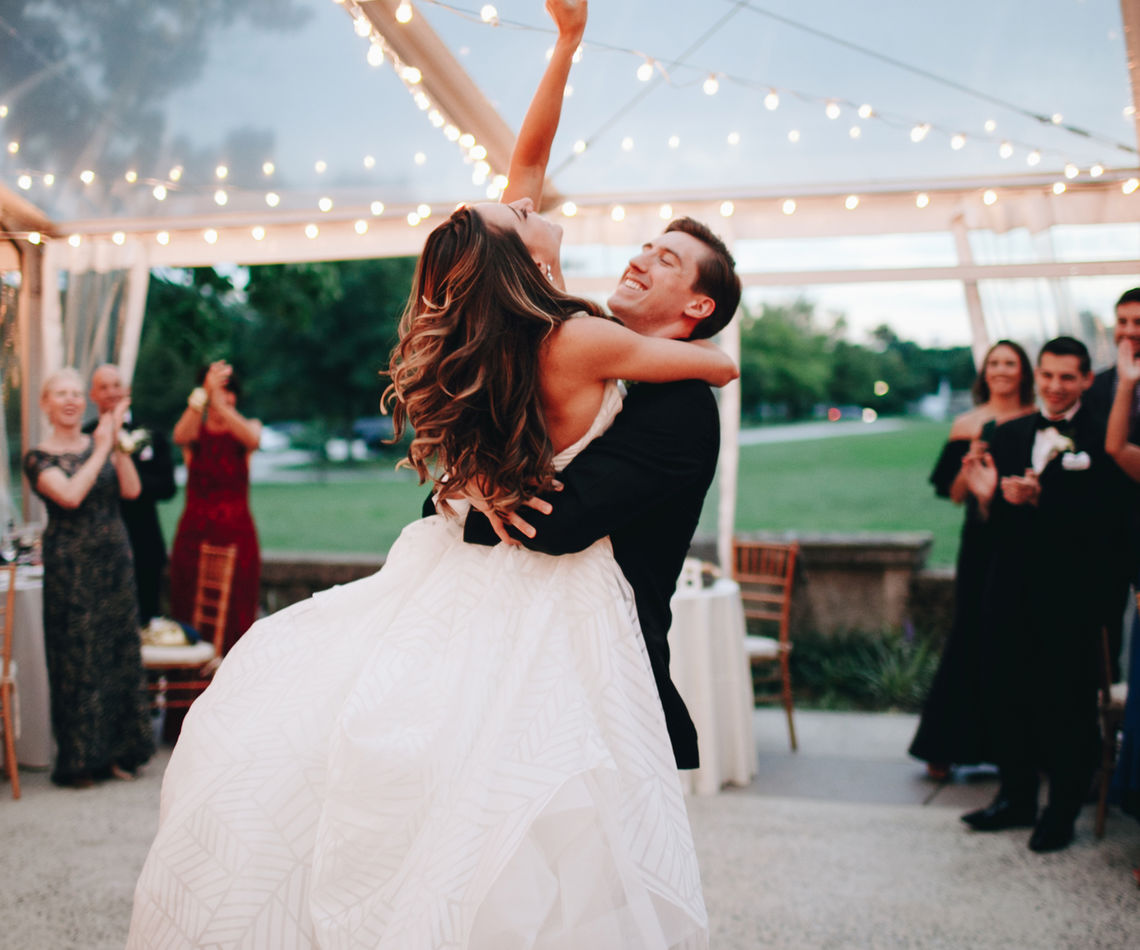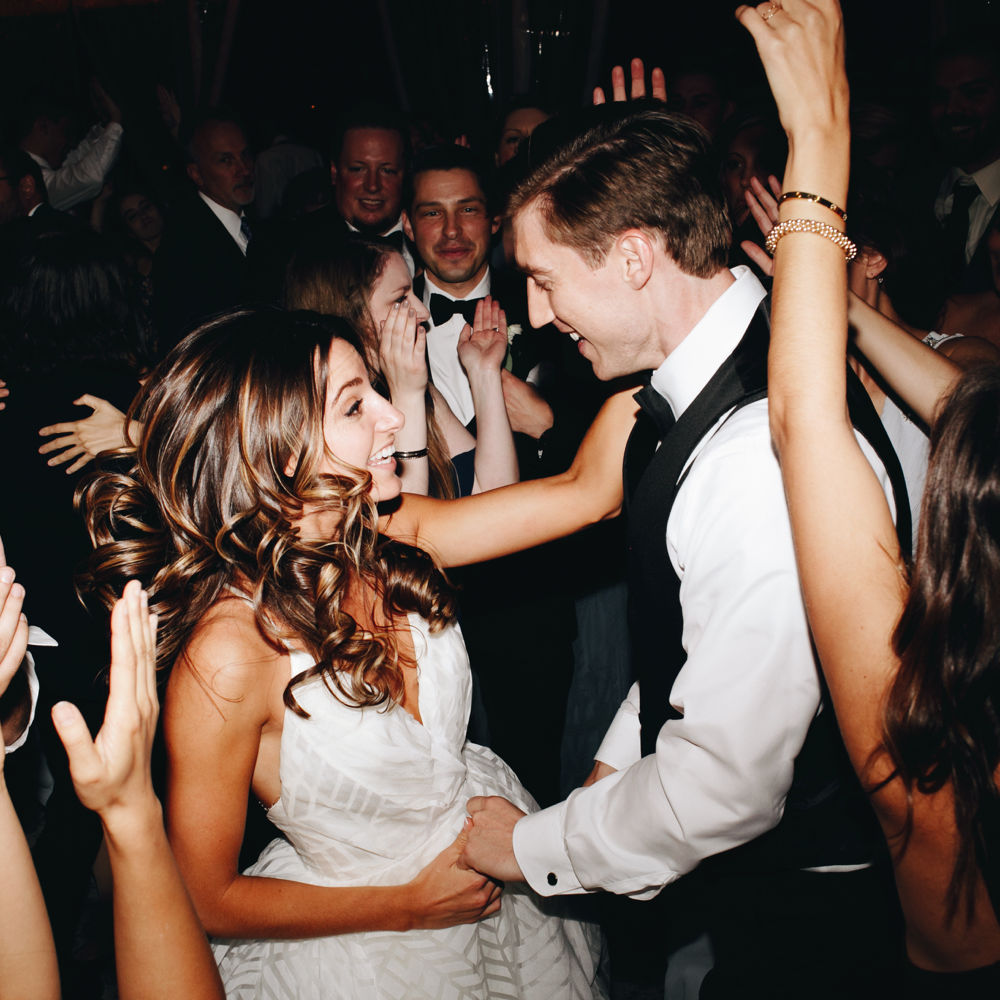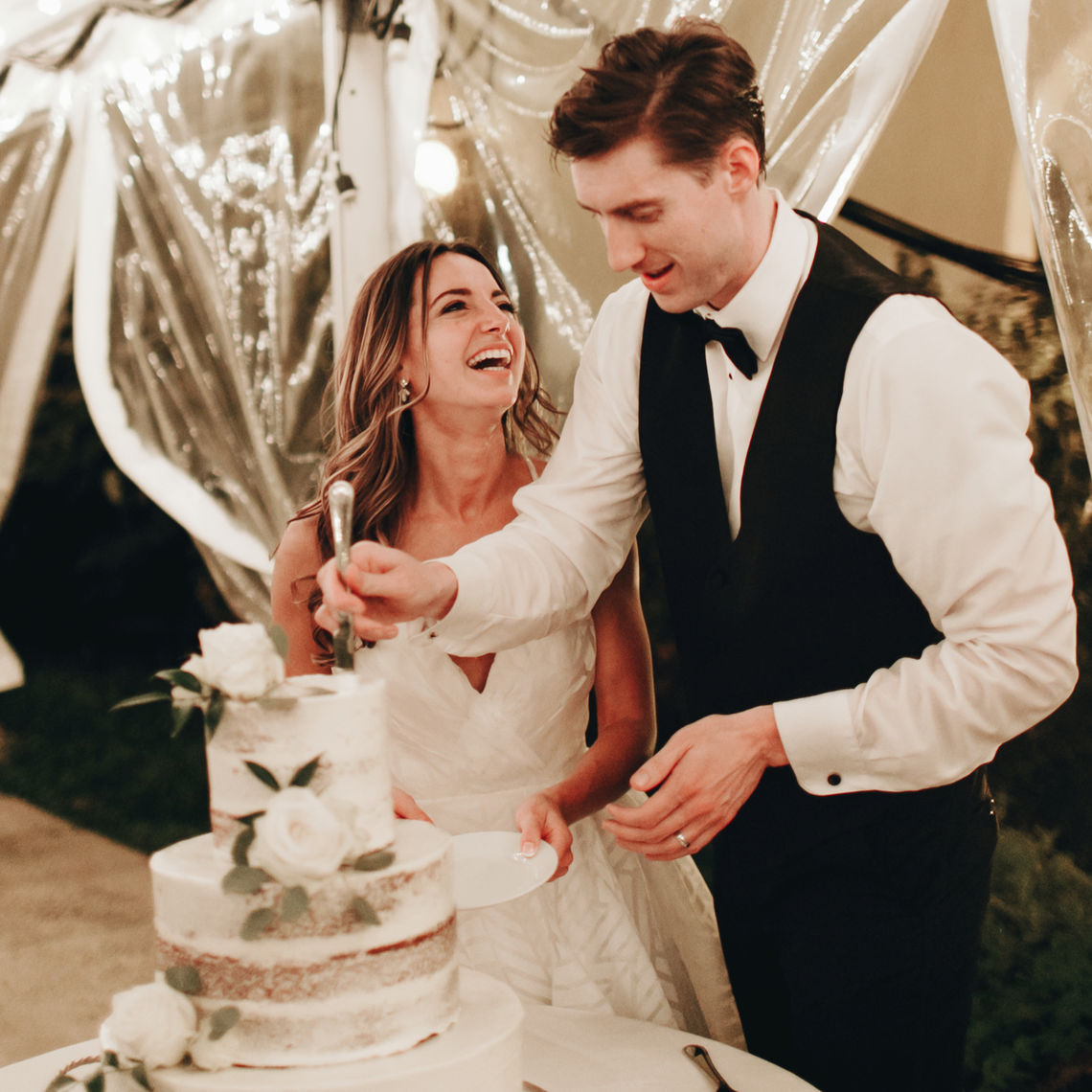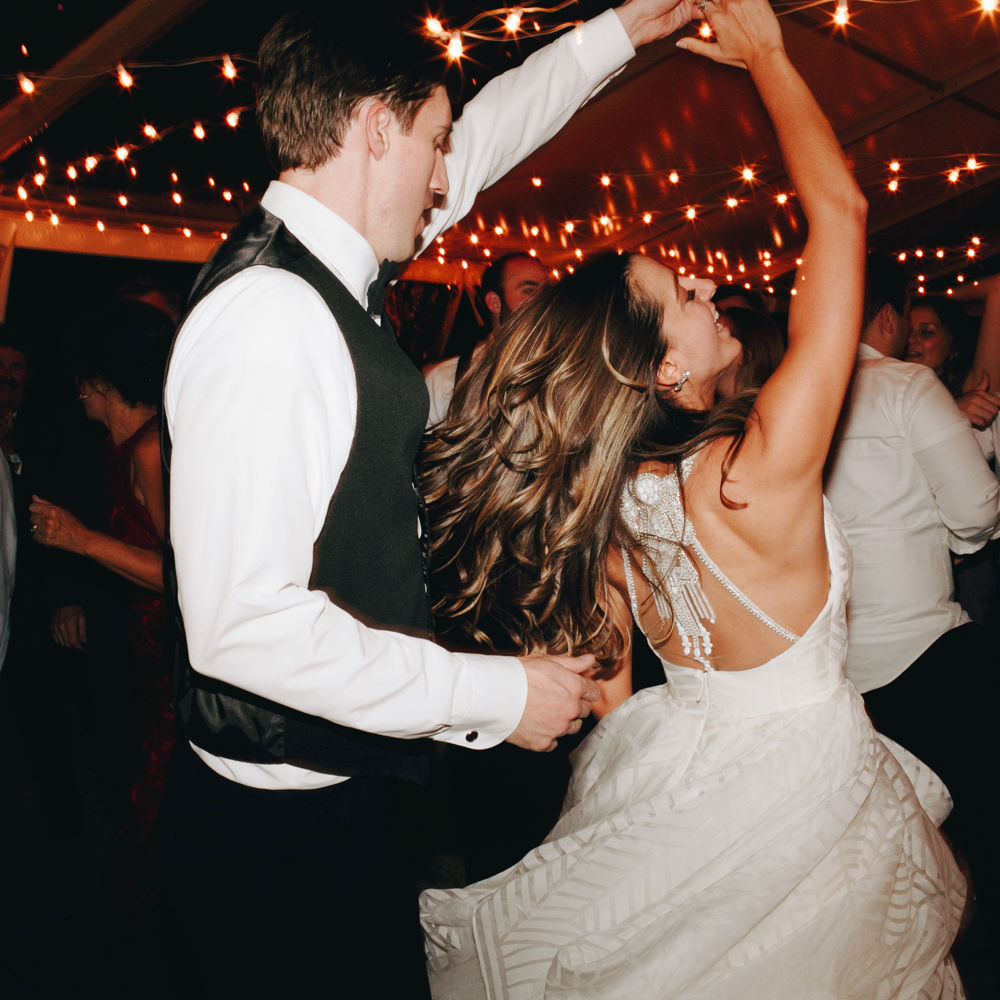 Logan & Julian married at the stunning Tyler Arboretum this past June. It was a perfect day with beautiful landscapes. Bride and groom photos were taken on the lush green grounds and hints of pink, purple, and orange florals that fled through the outdoor space. With a stunning ceremony, magnificent reception, and indoor dancing, Emily Wren Photography truly captured the beauty that Tyler Arboretum has to offer.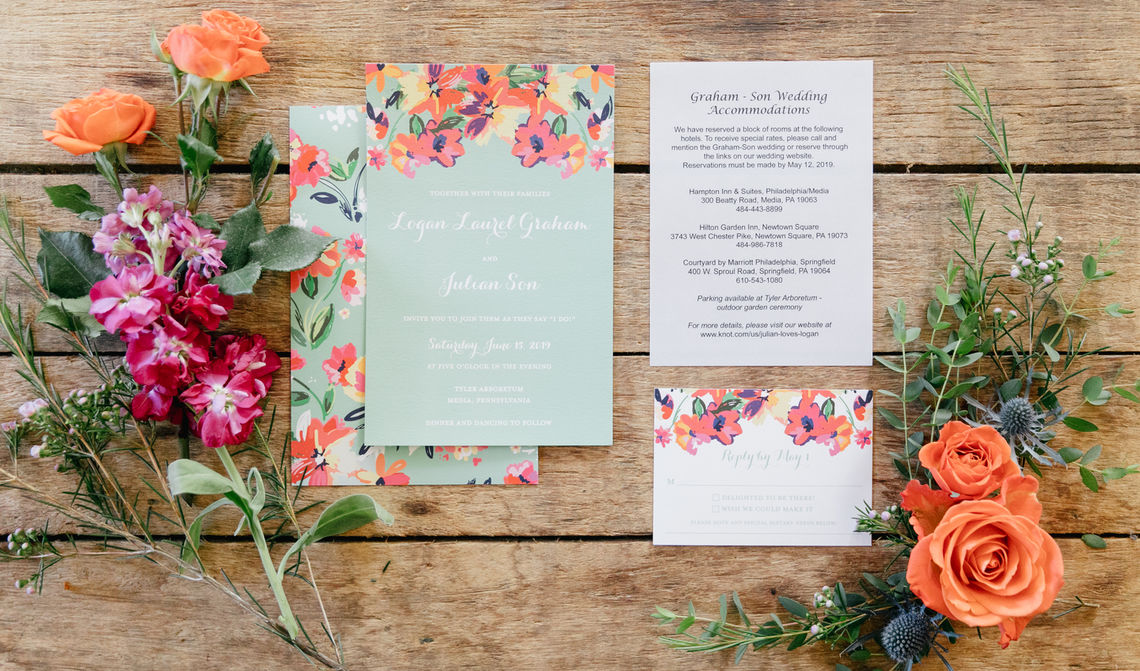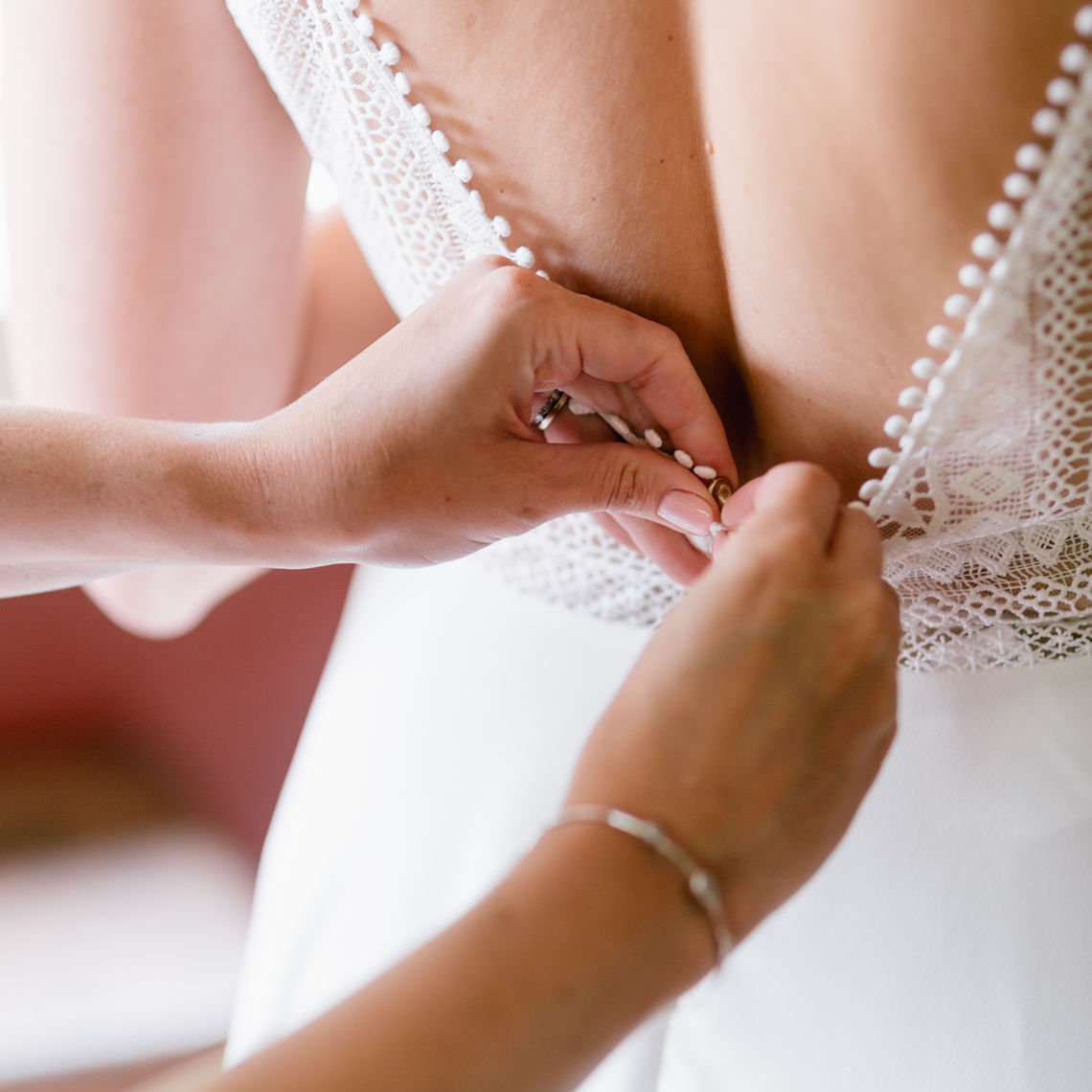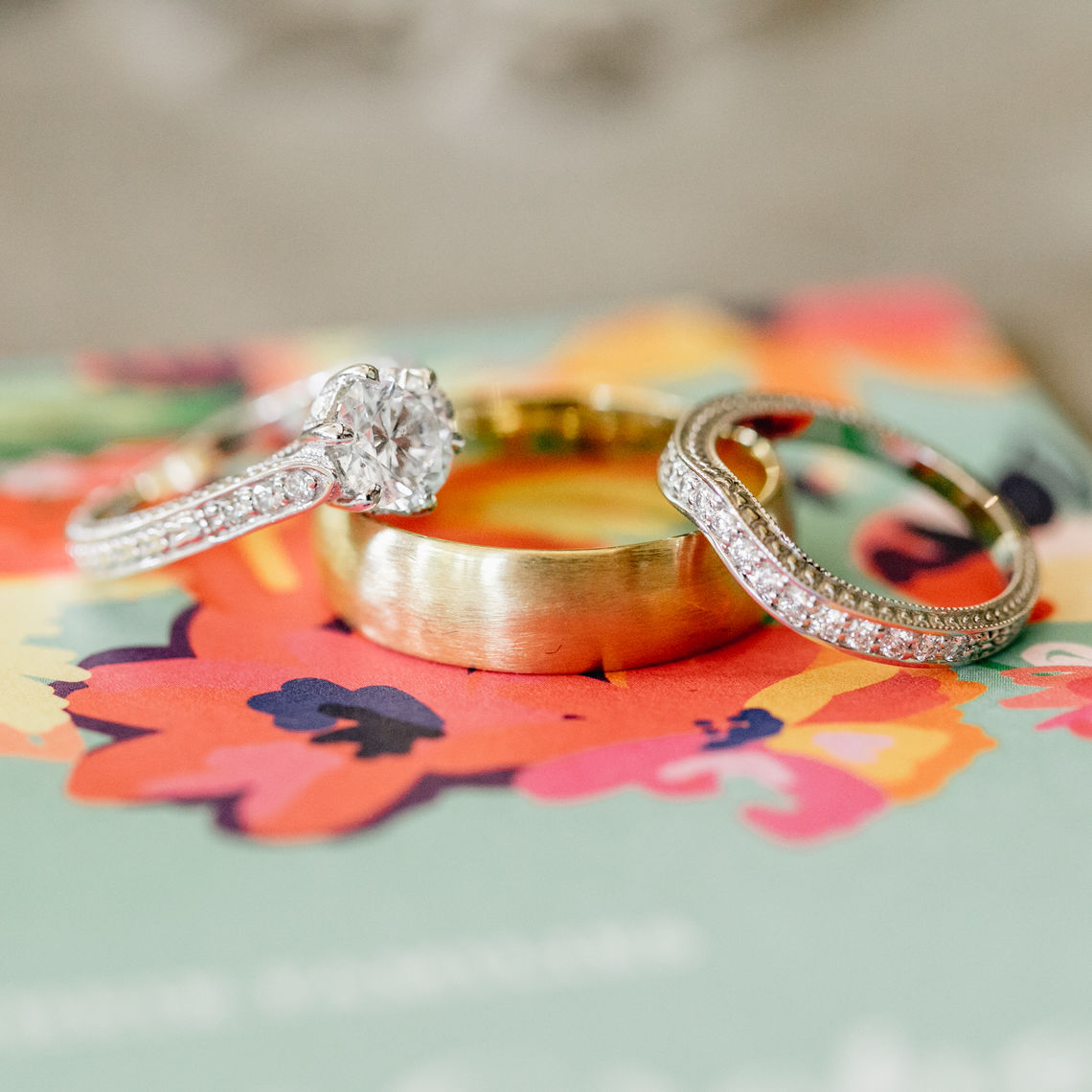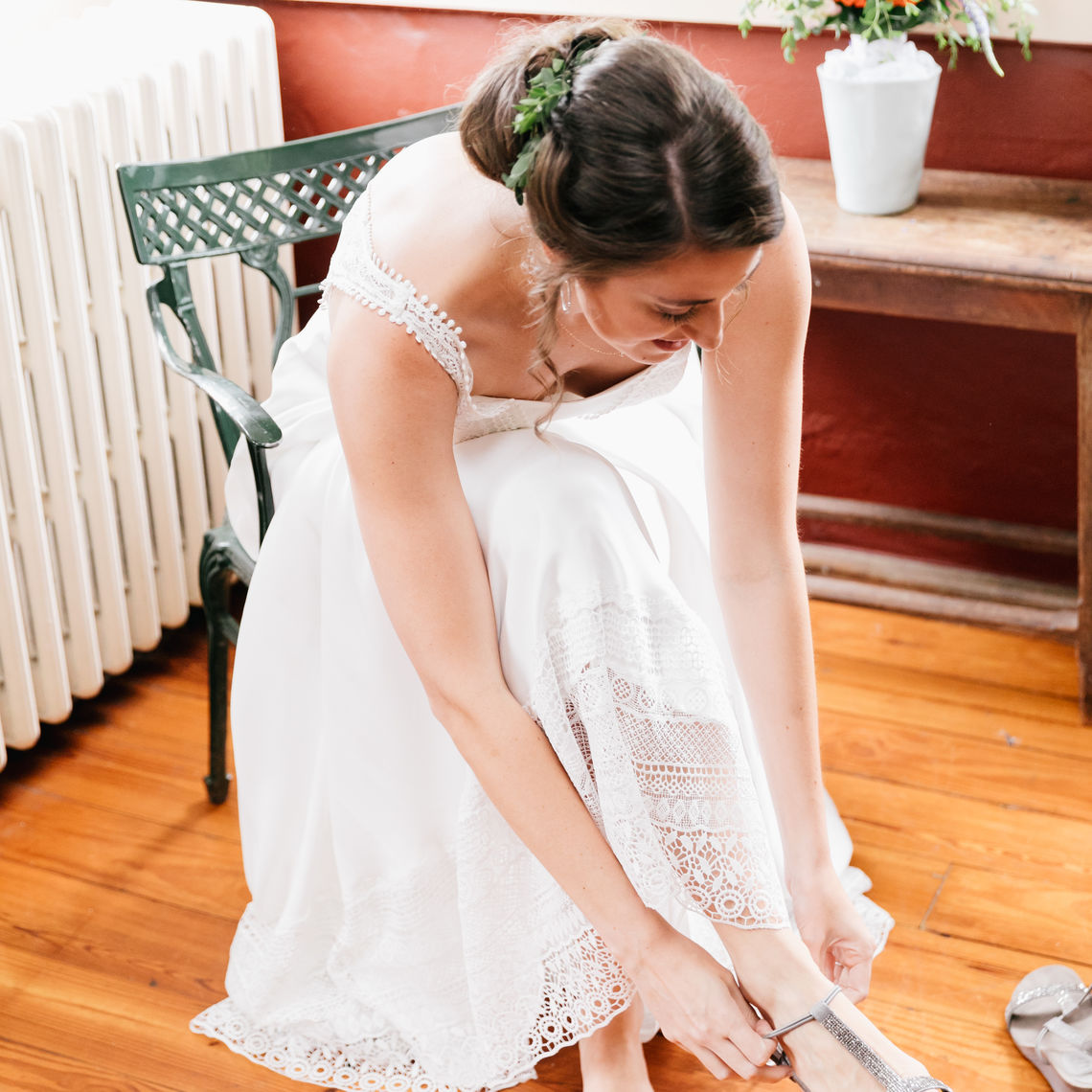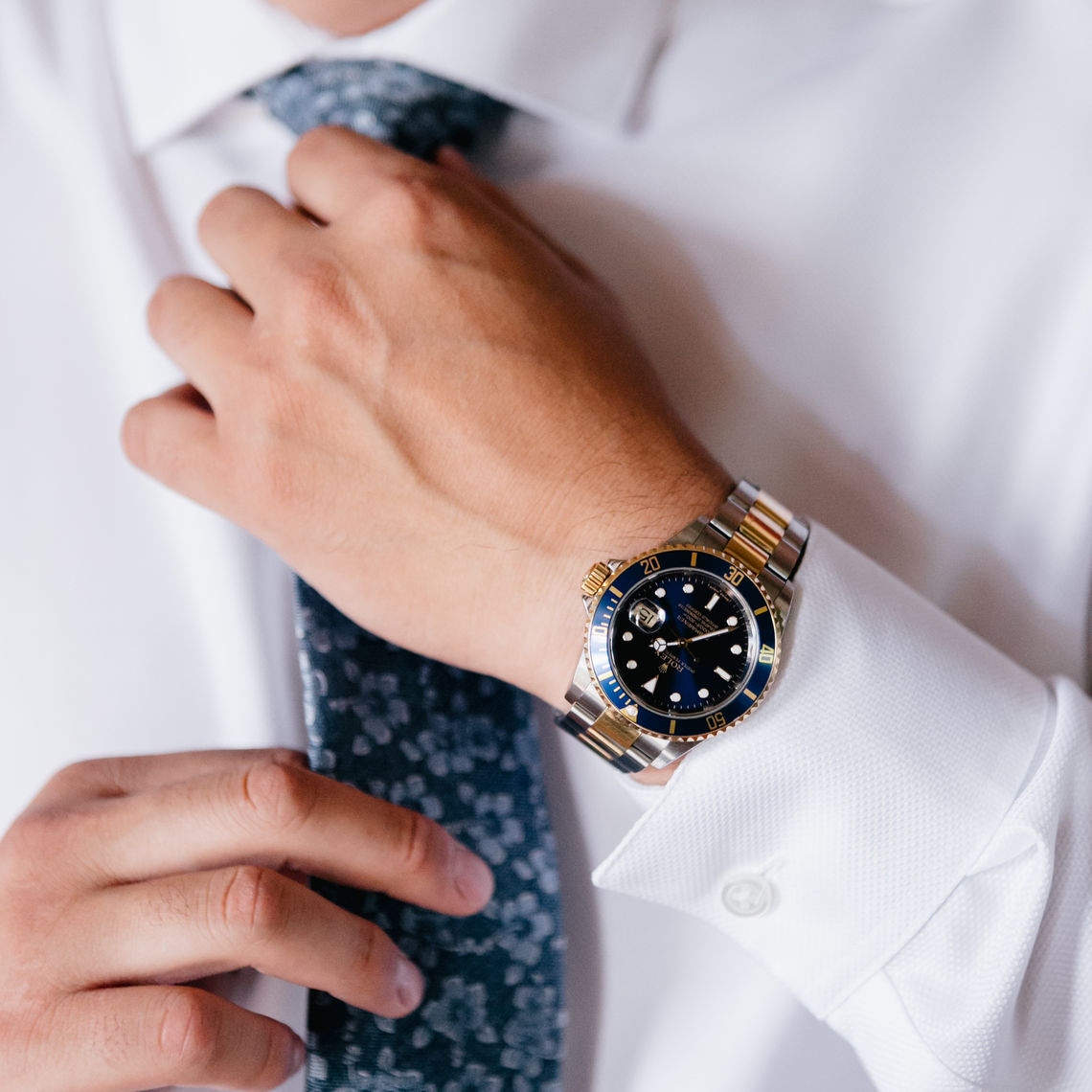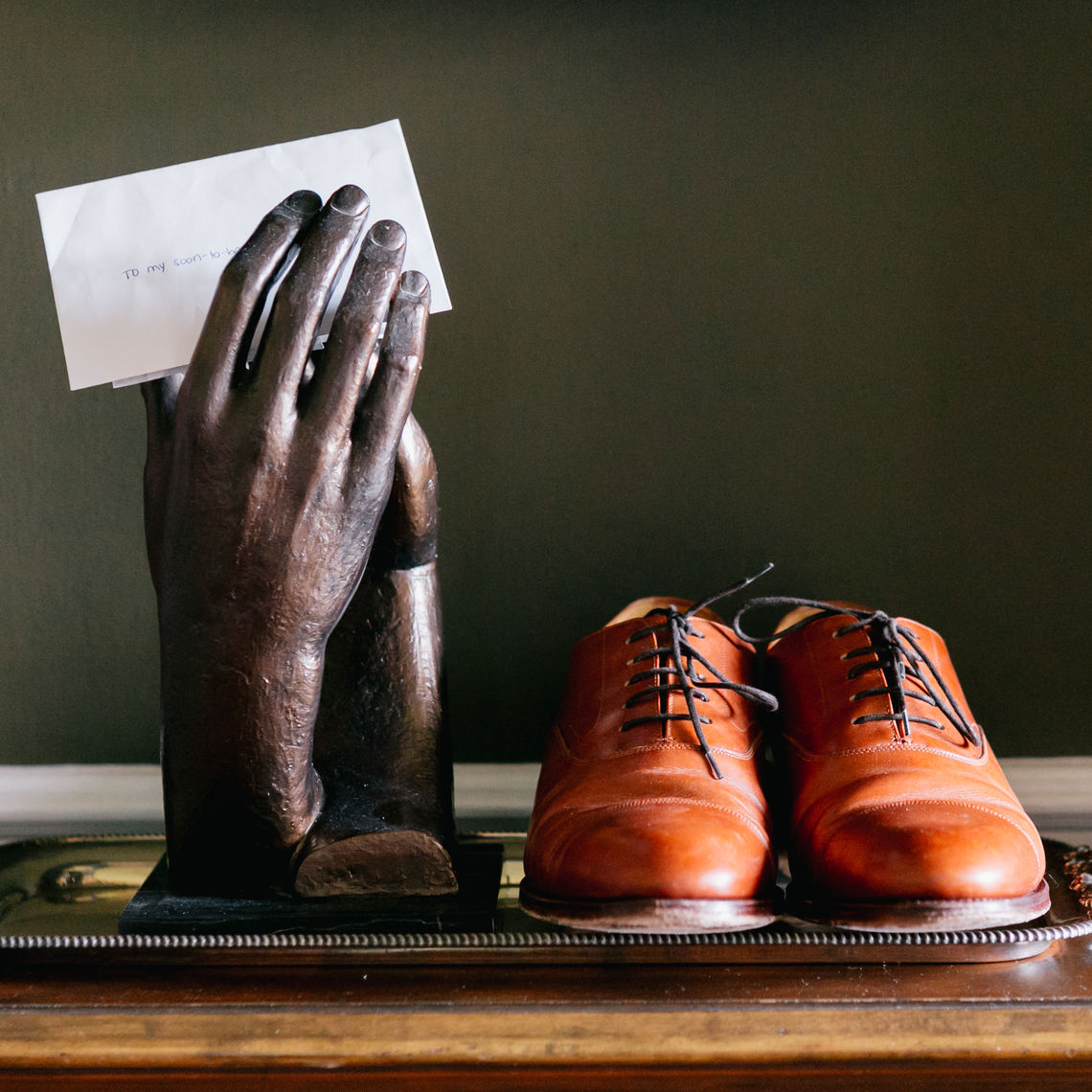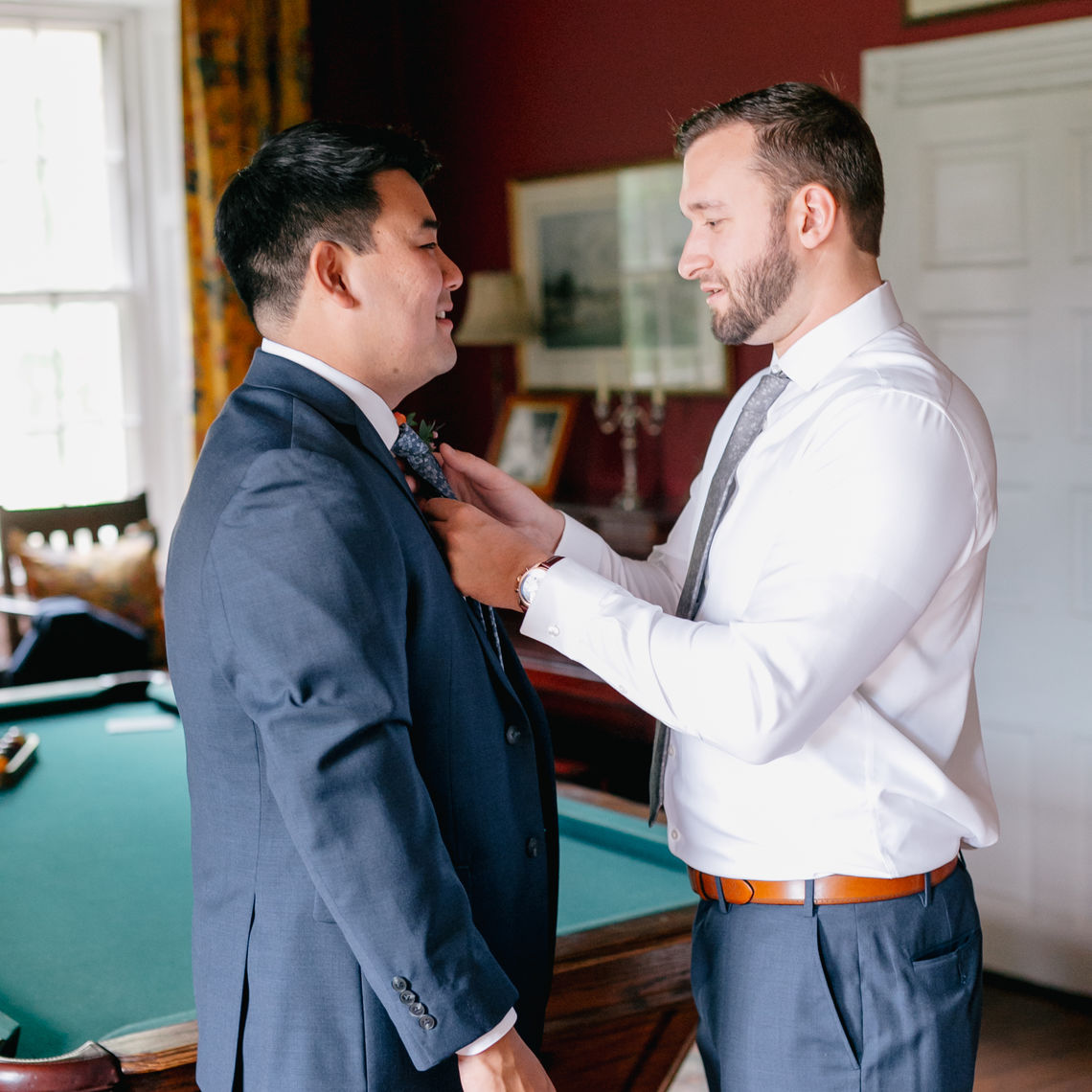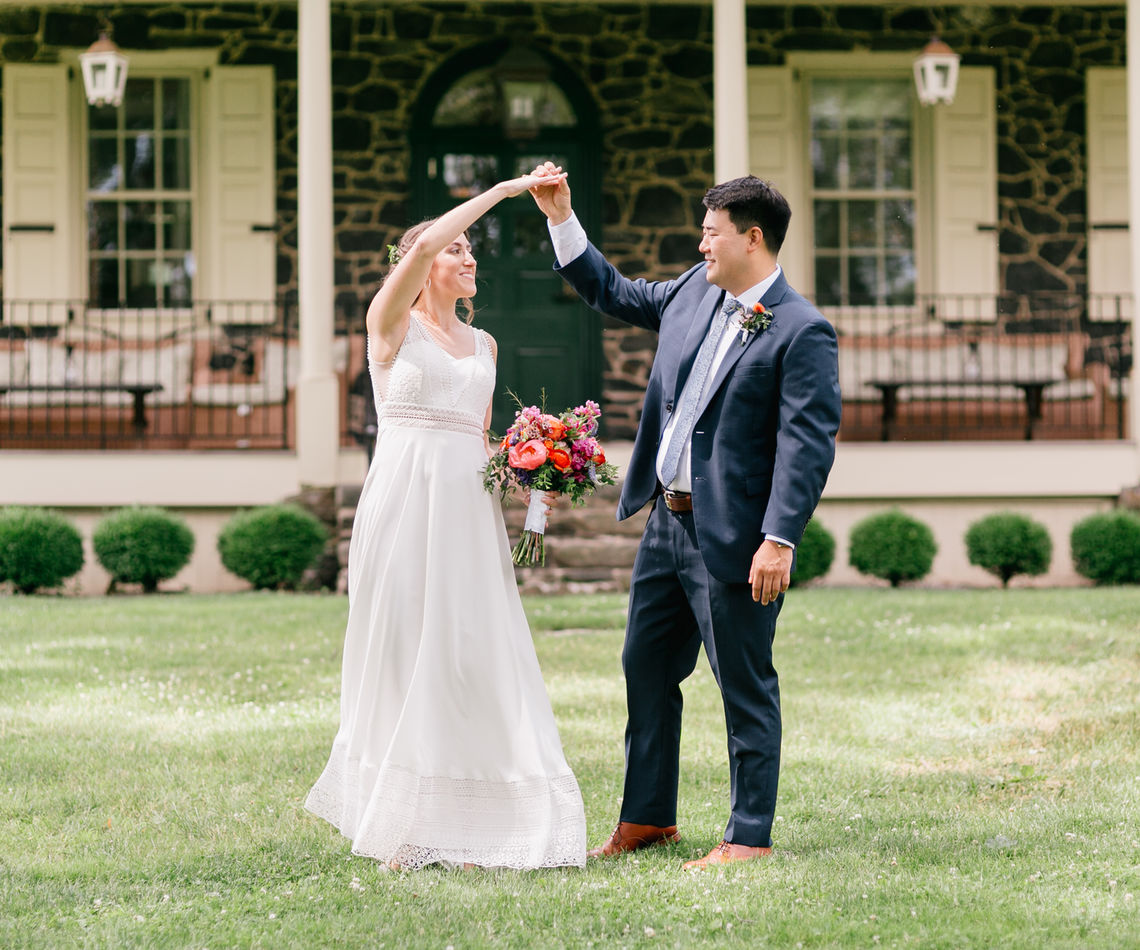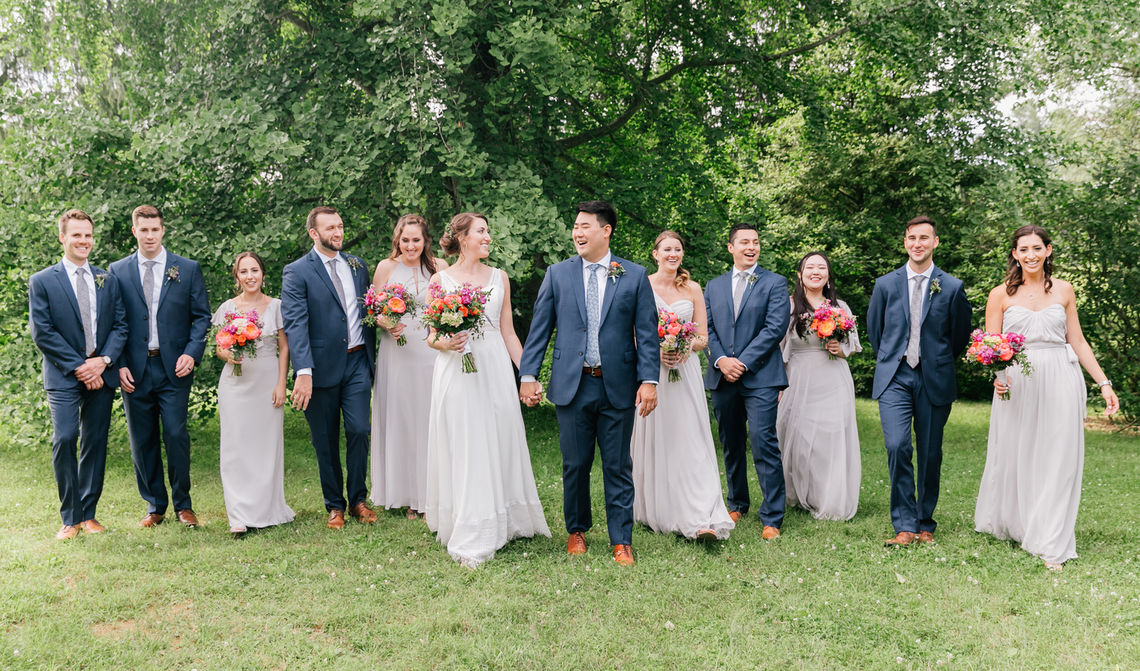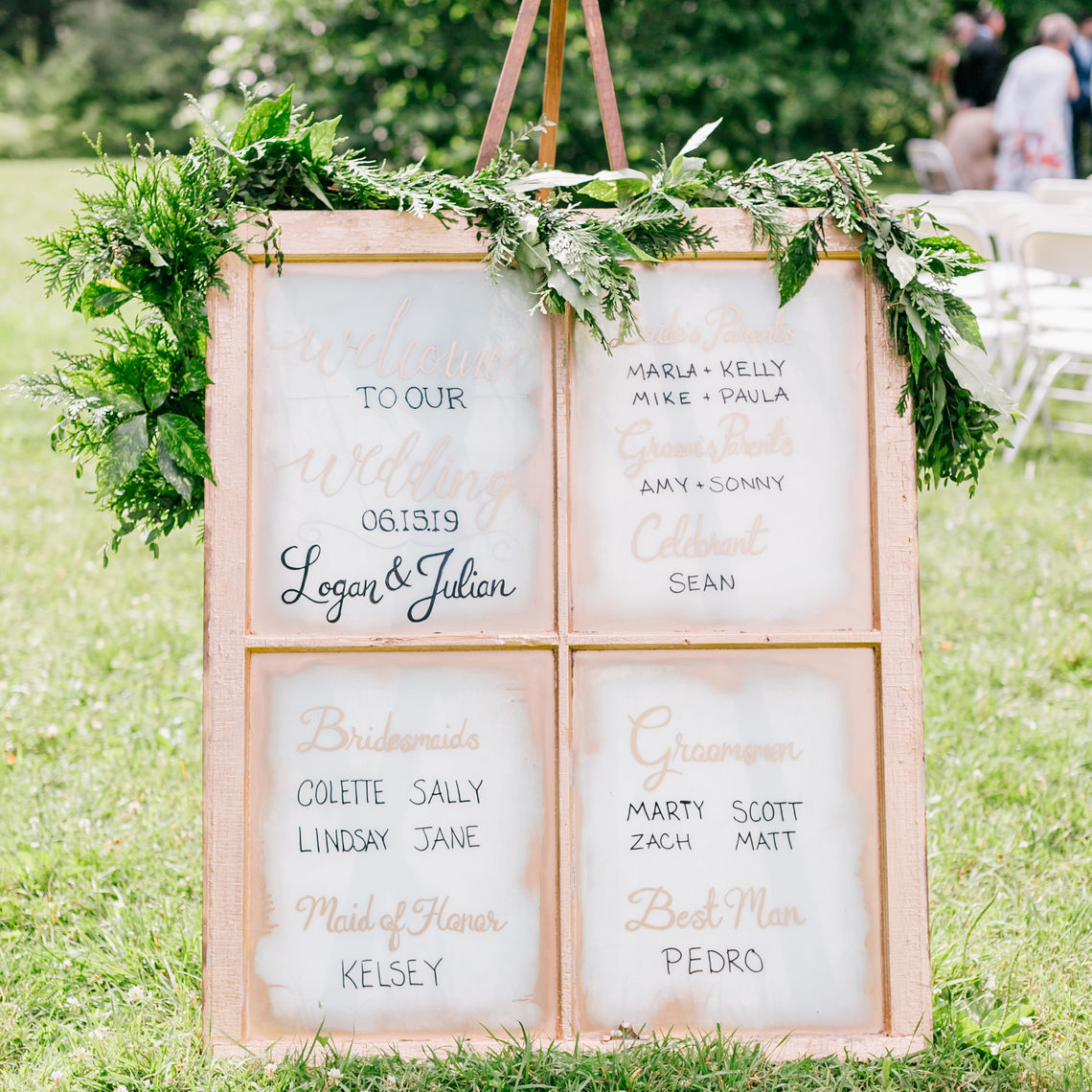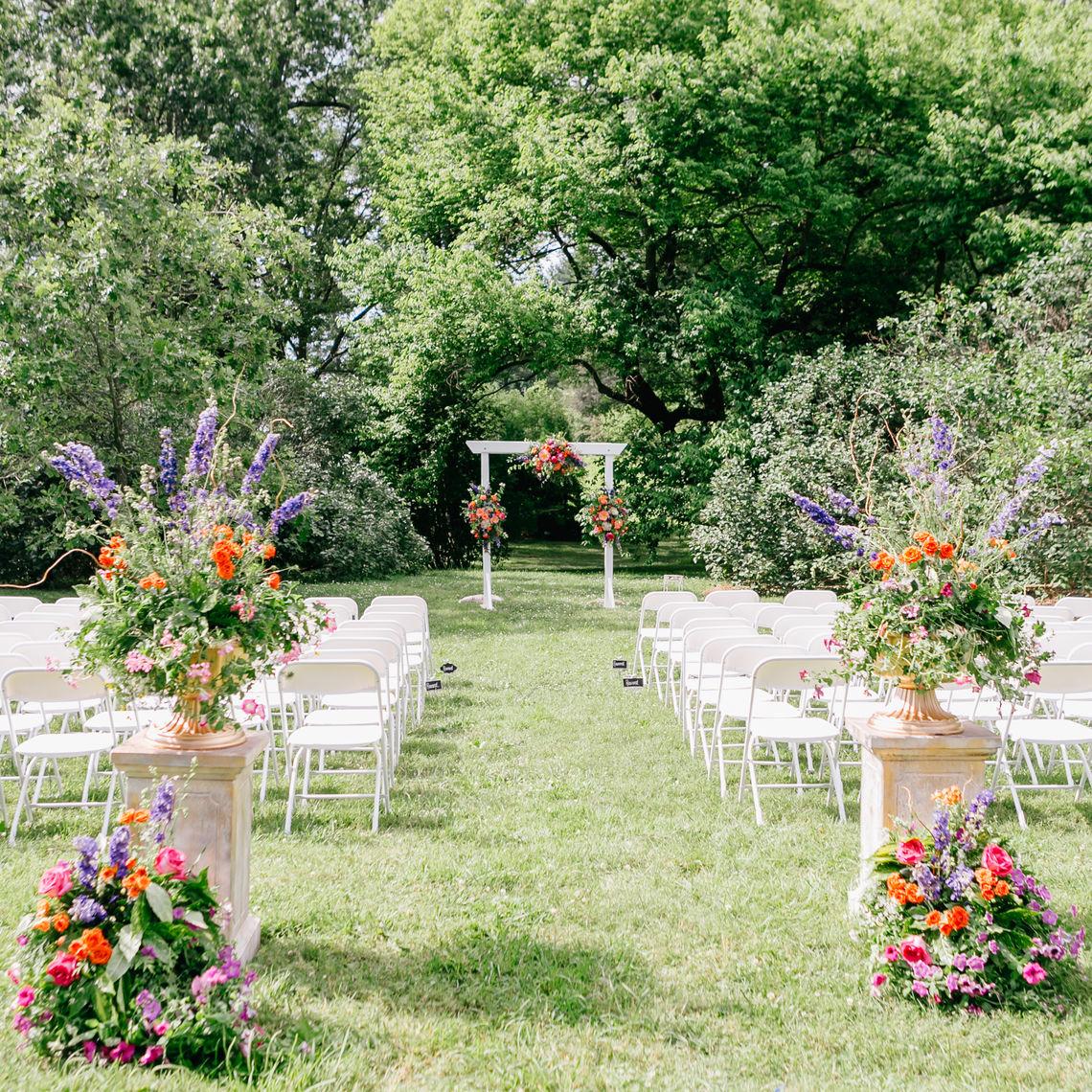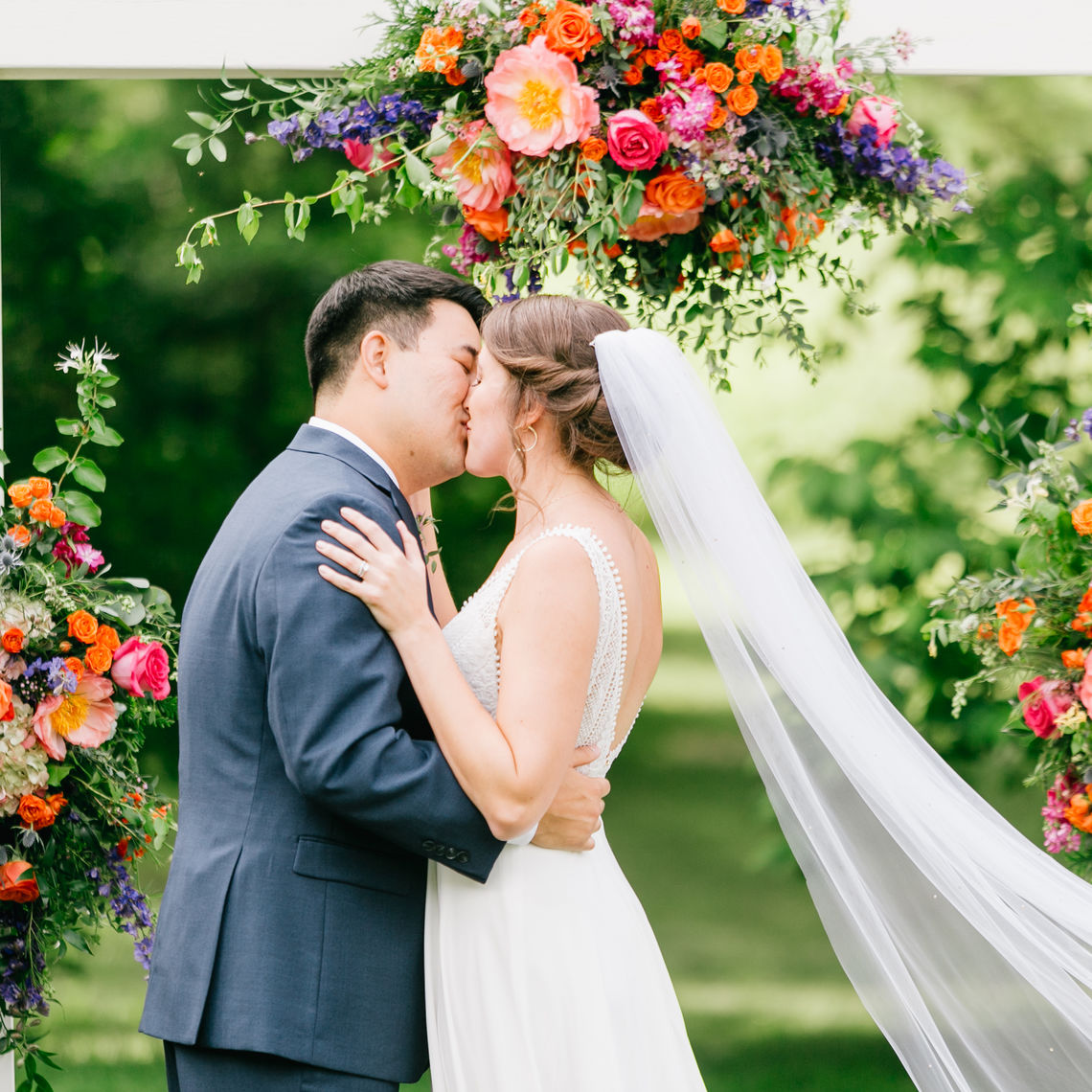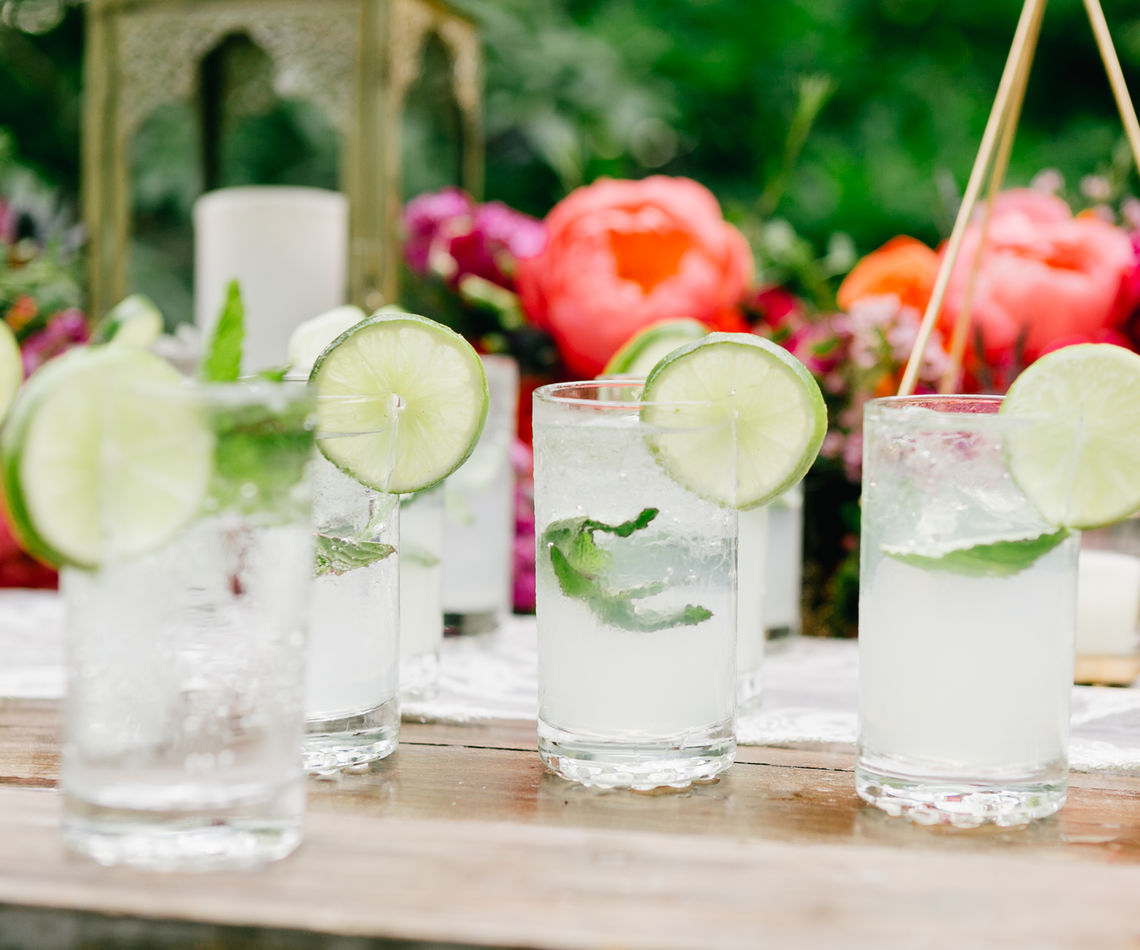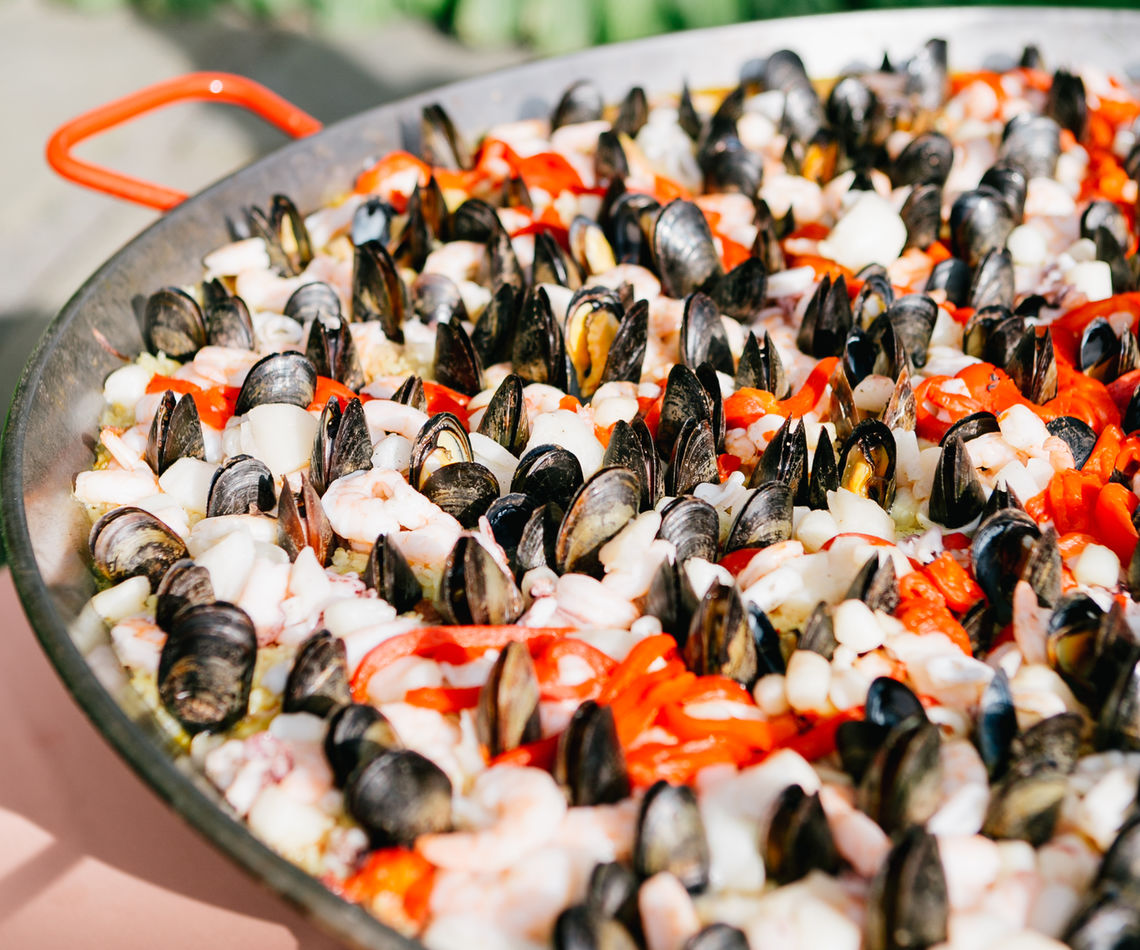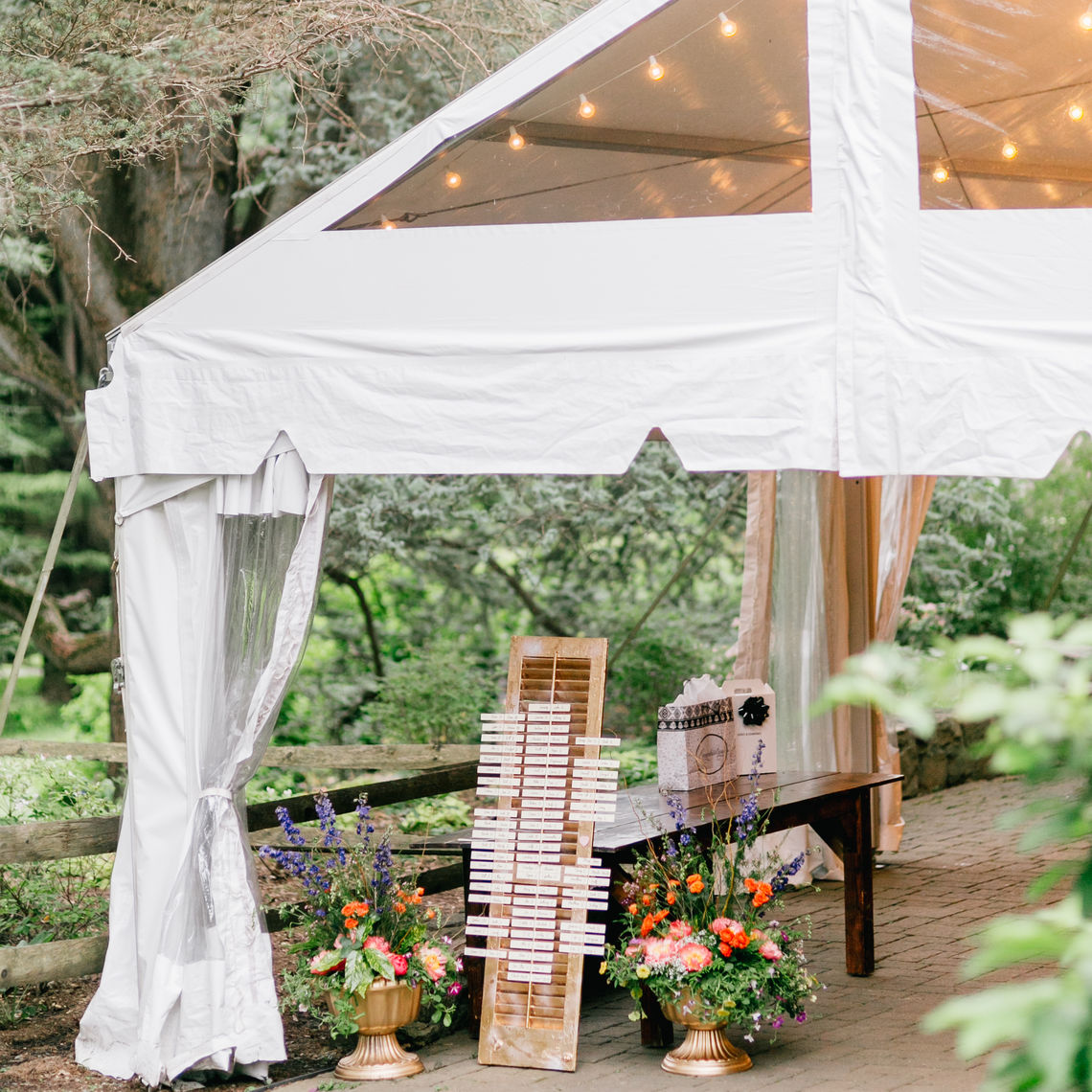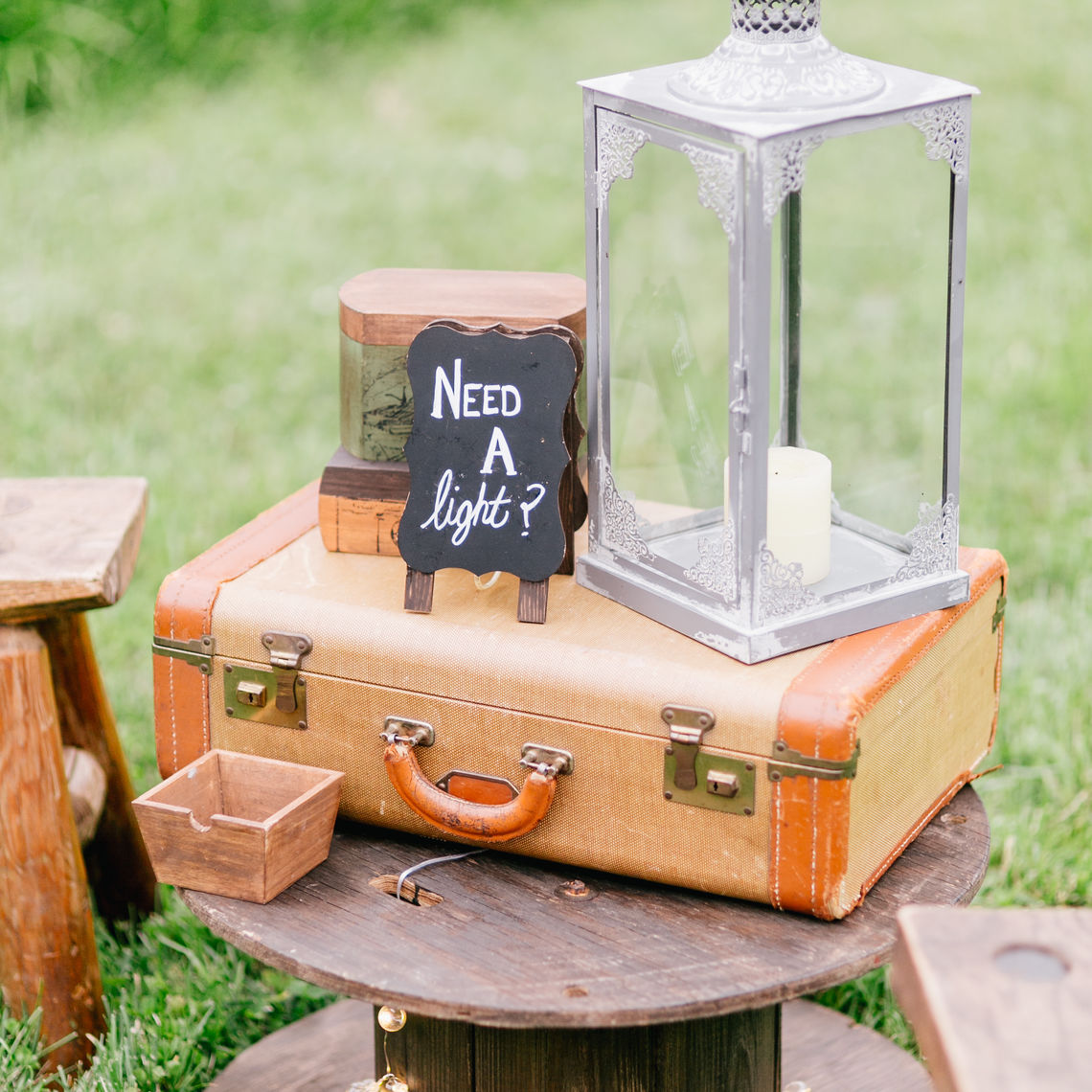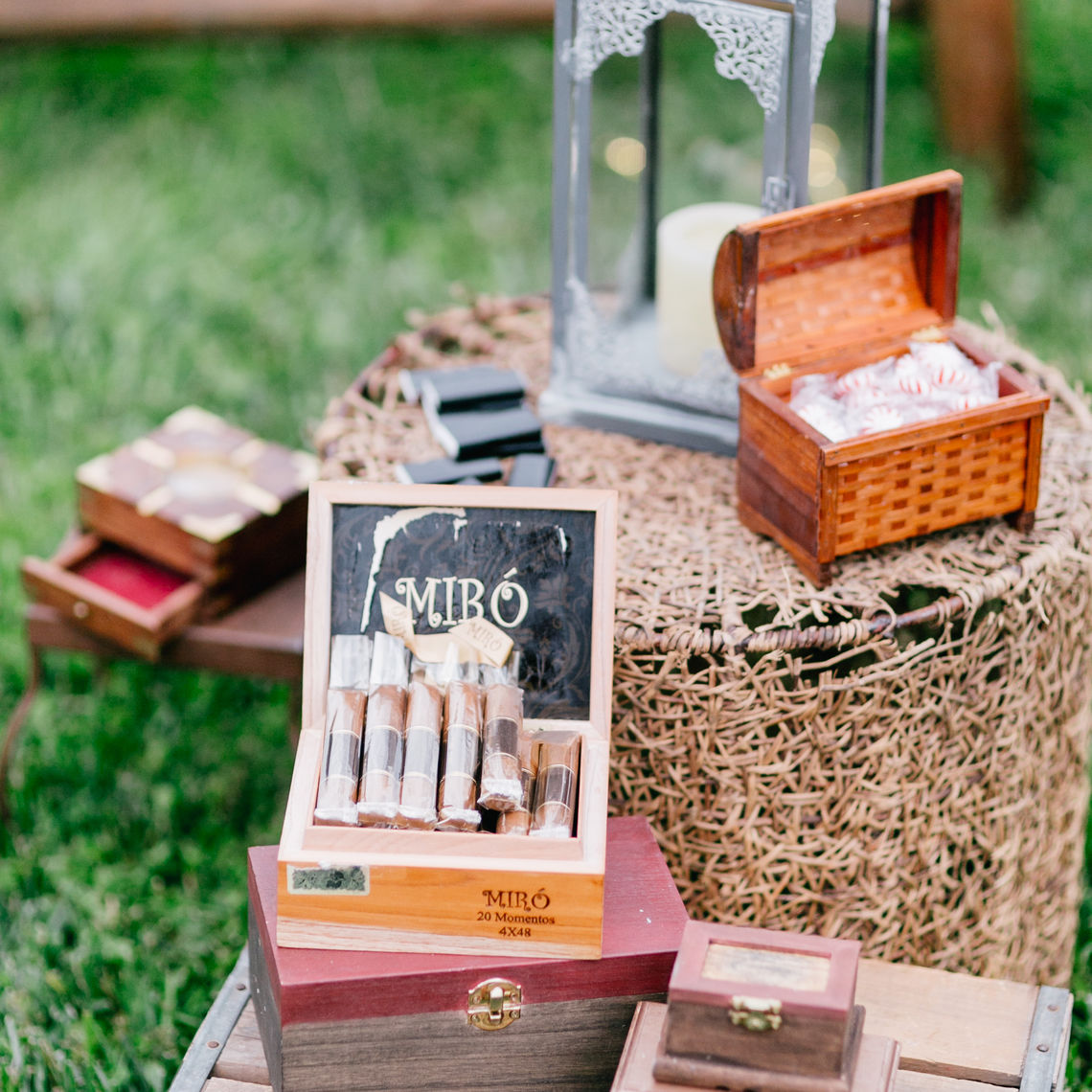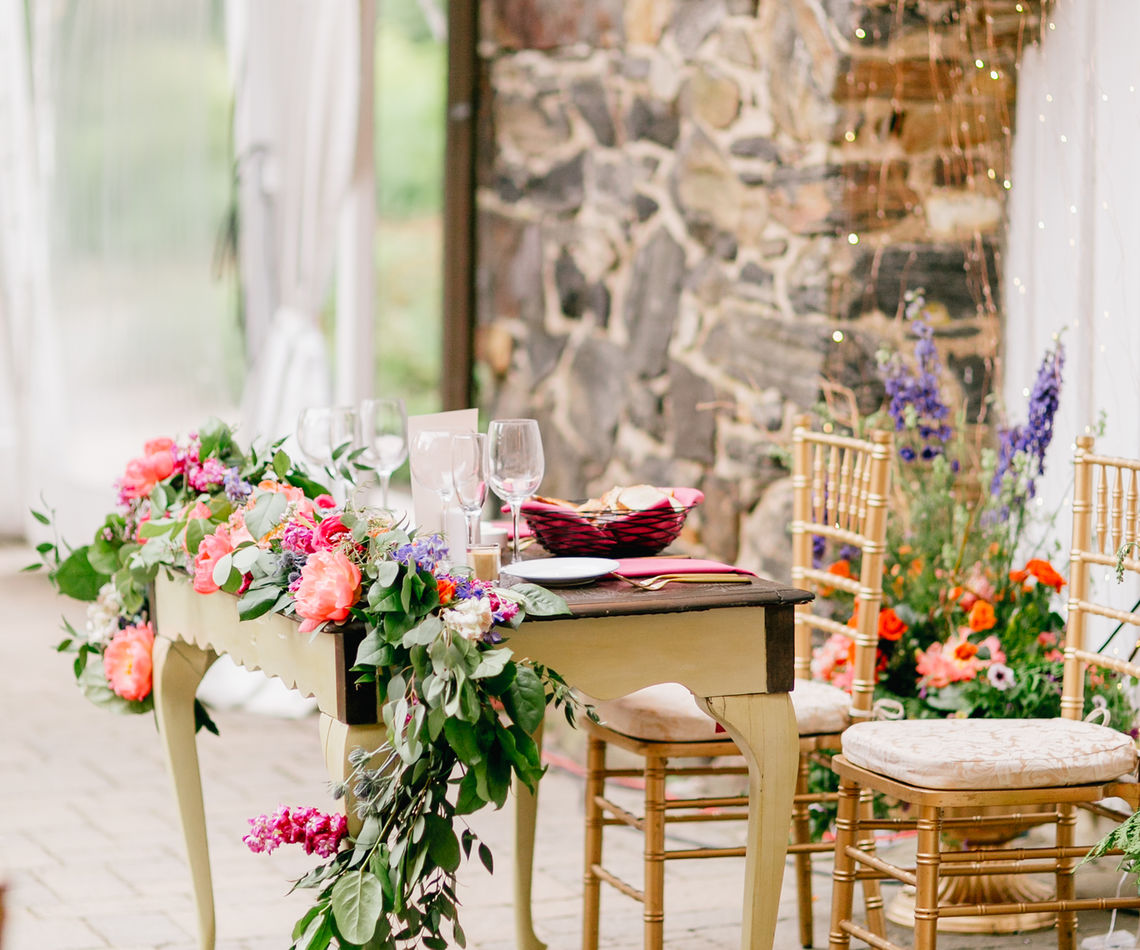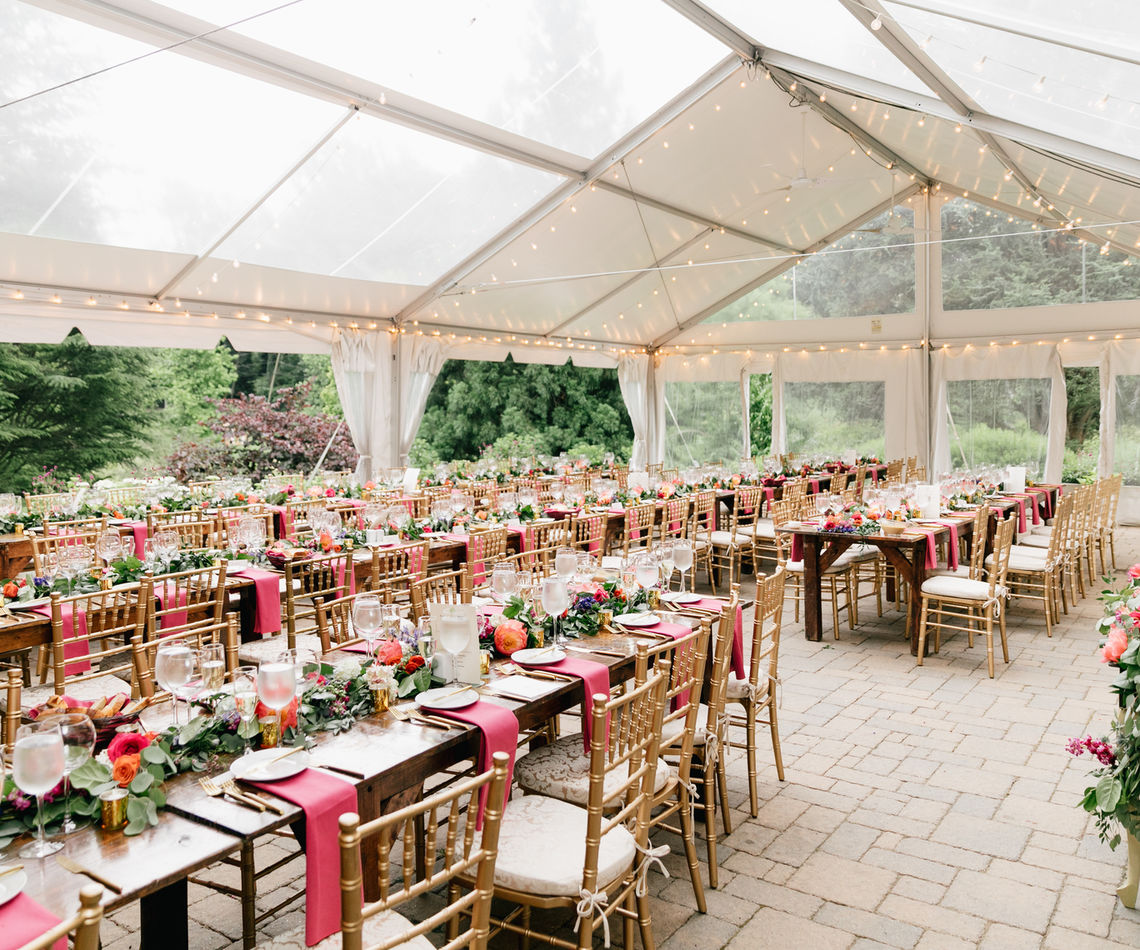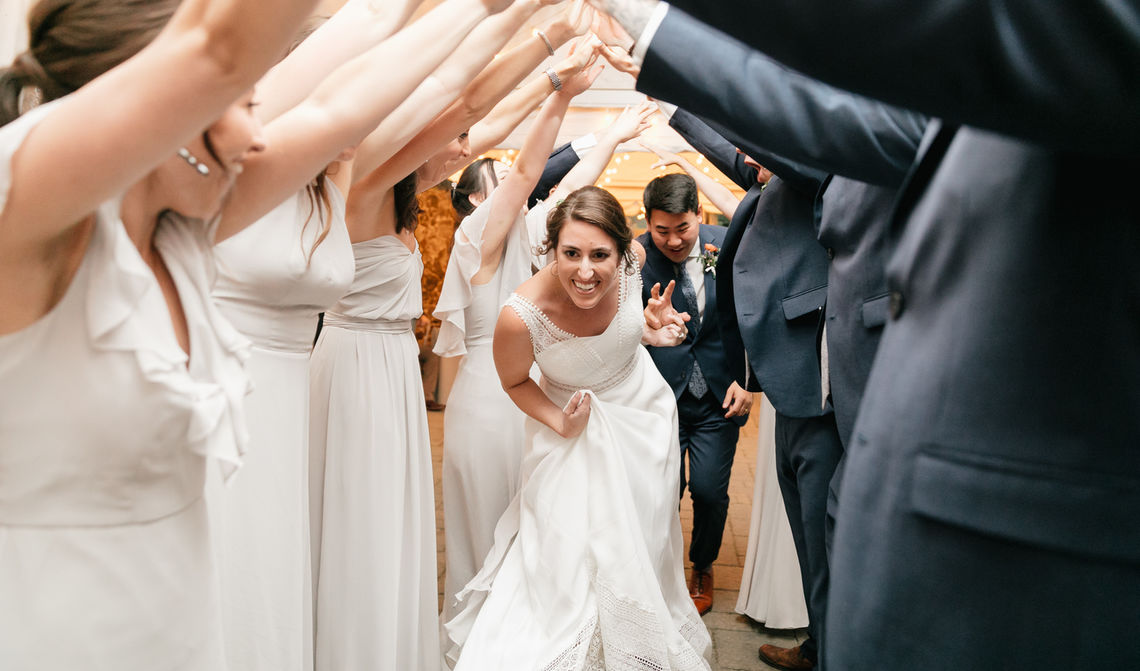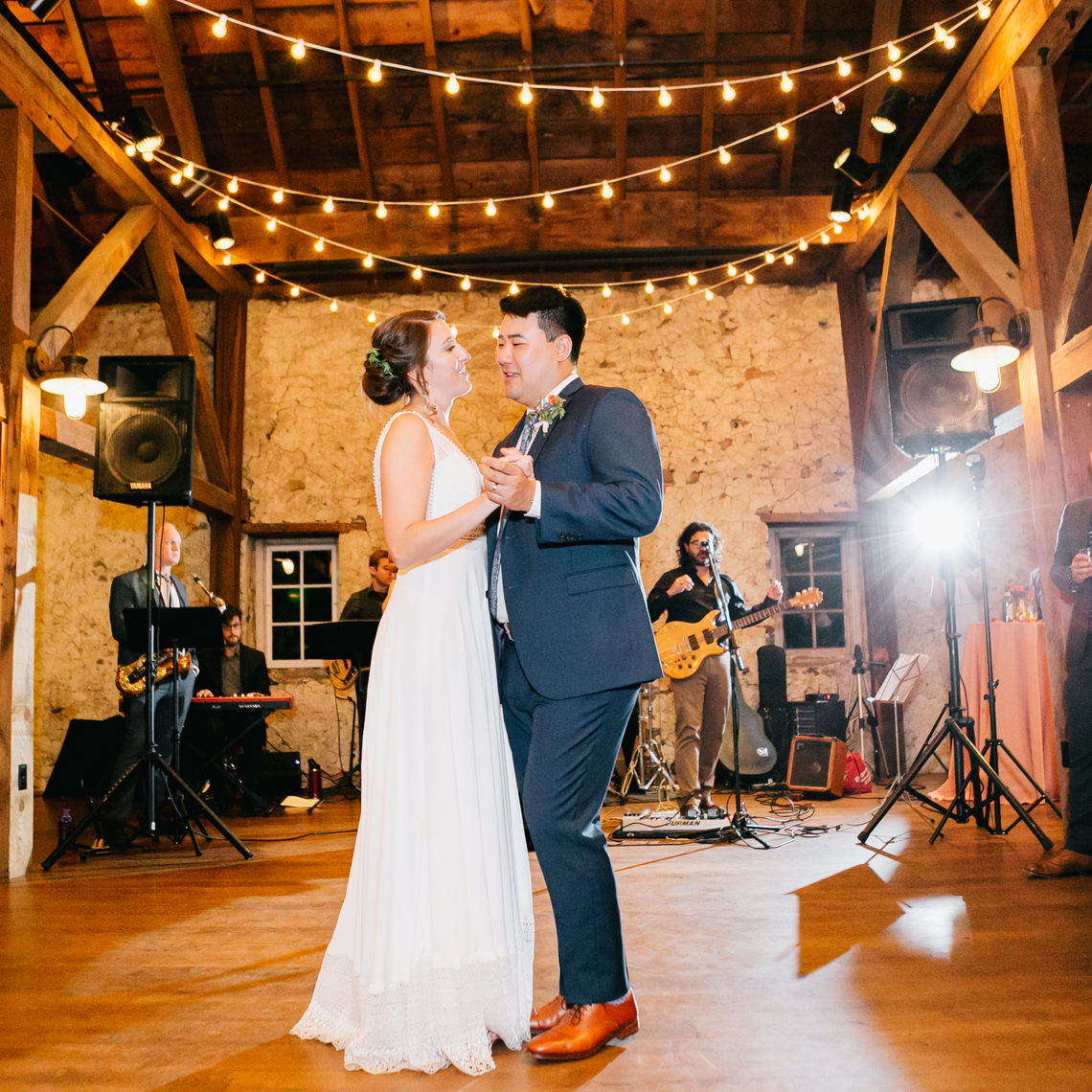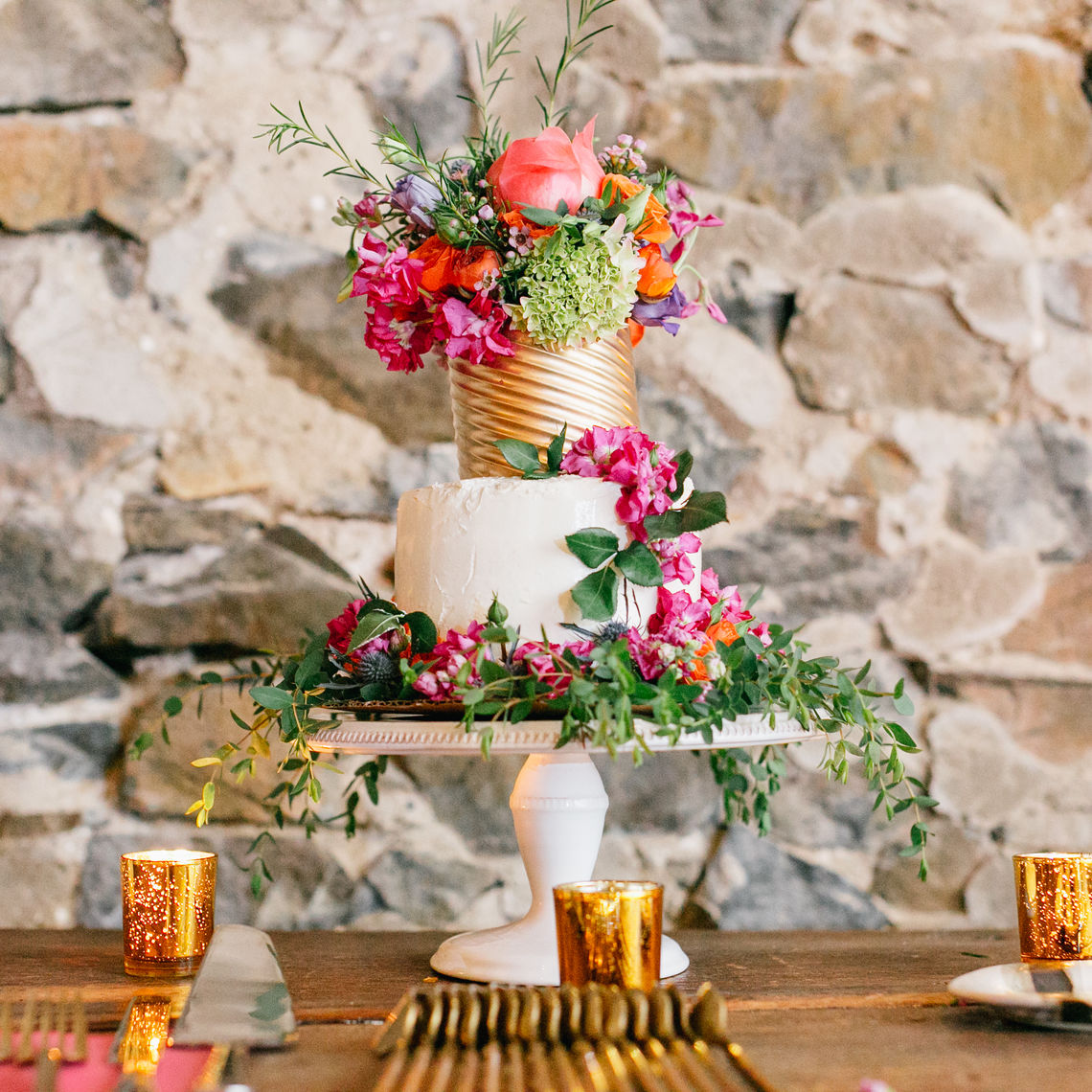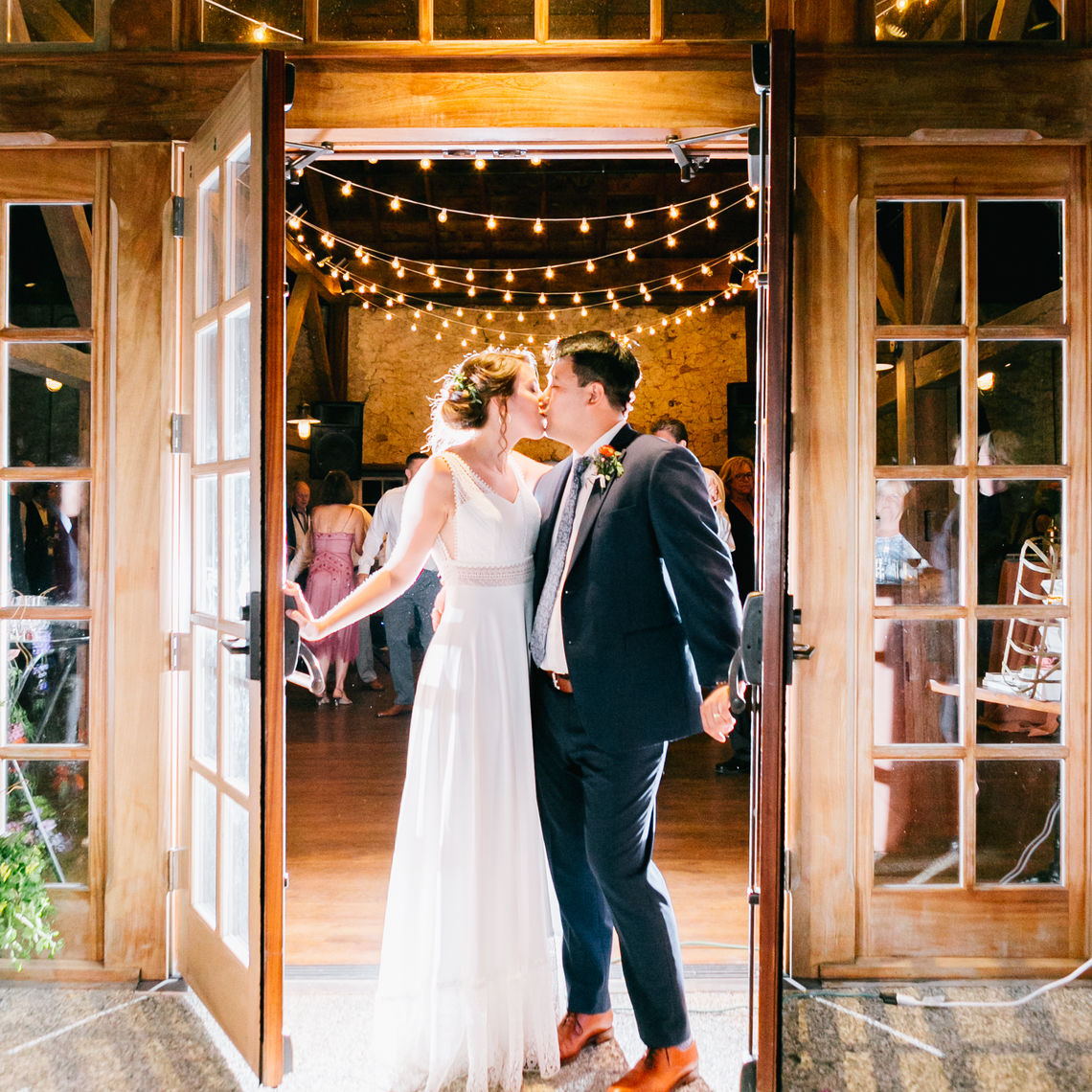 It was our pleasure to host Shannon and John's elegant garden wedding at Curtis Arboretum. From a stunning first look, to a sweet first dance, the day was filled with love and endless amounts of smiles. The couple provided guests with a romantic ceremony, and a beautiful reception in our spacious, open tent. Thank you Amber Dawn Photography for capturing these amazing shots!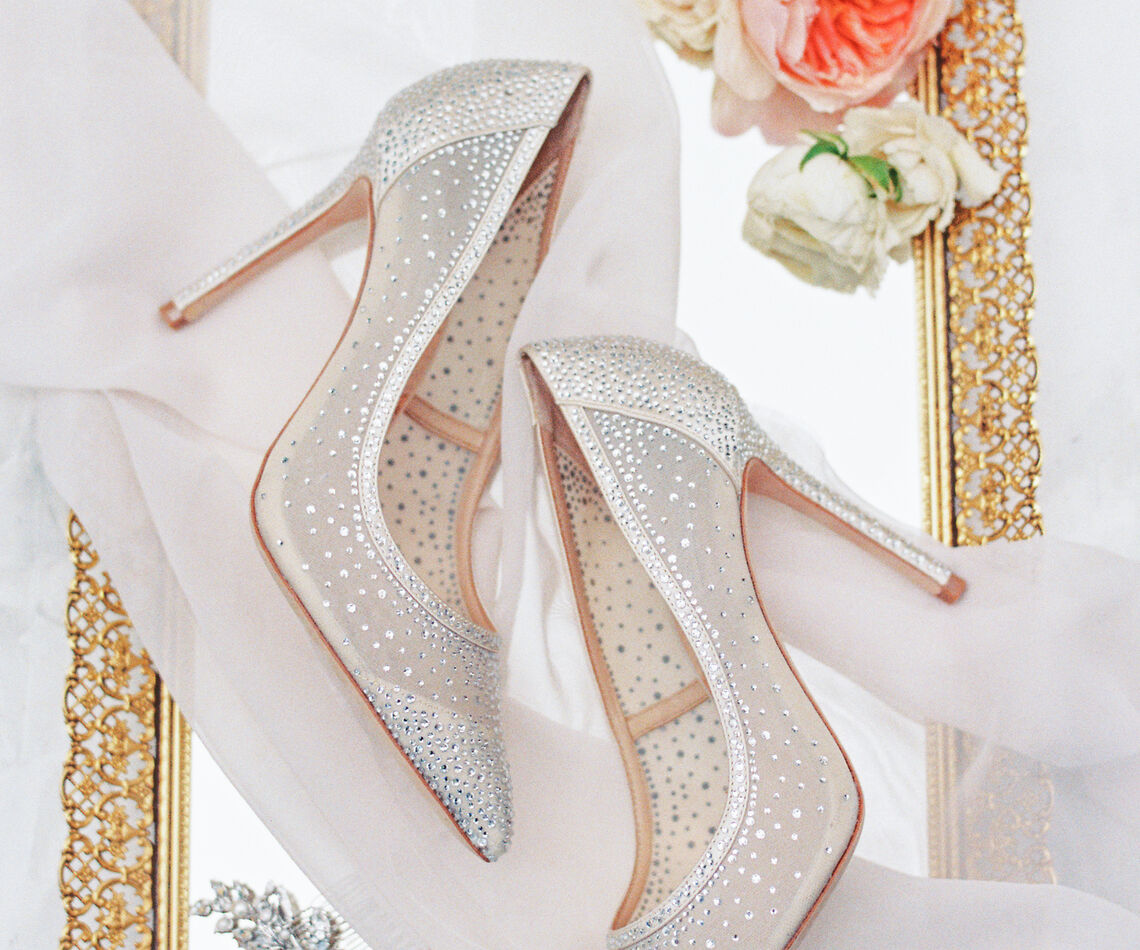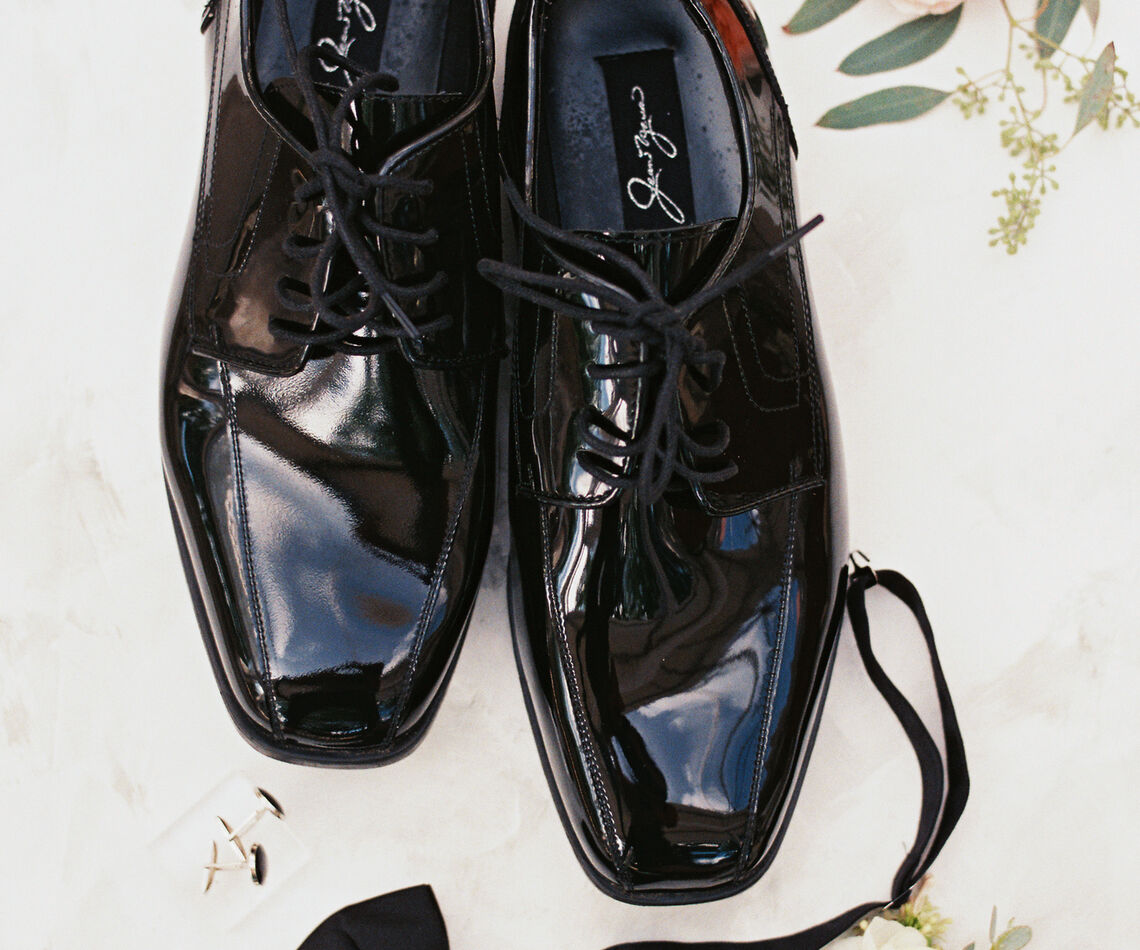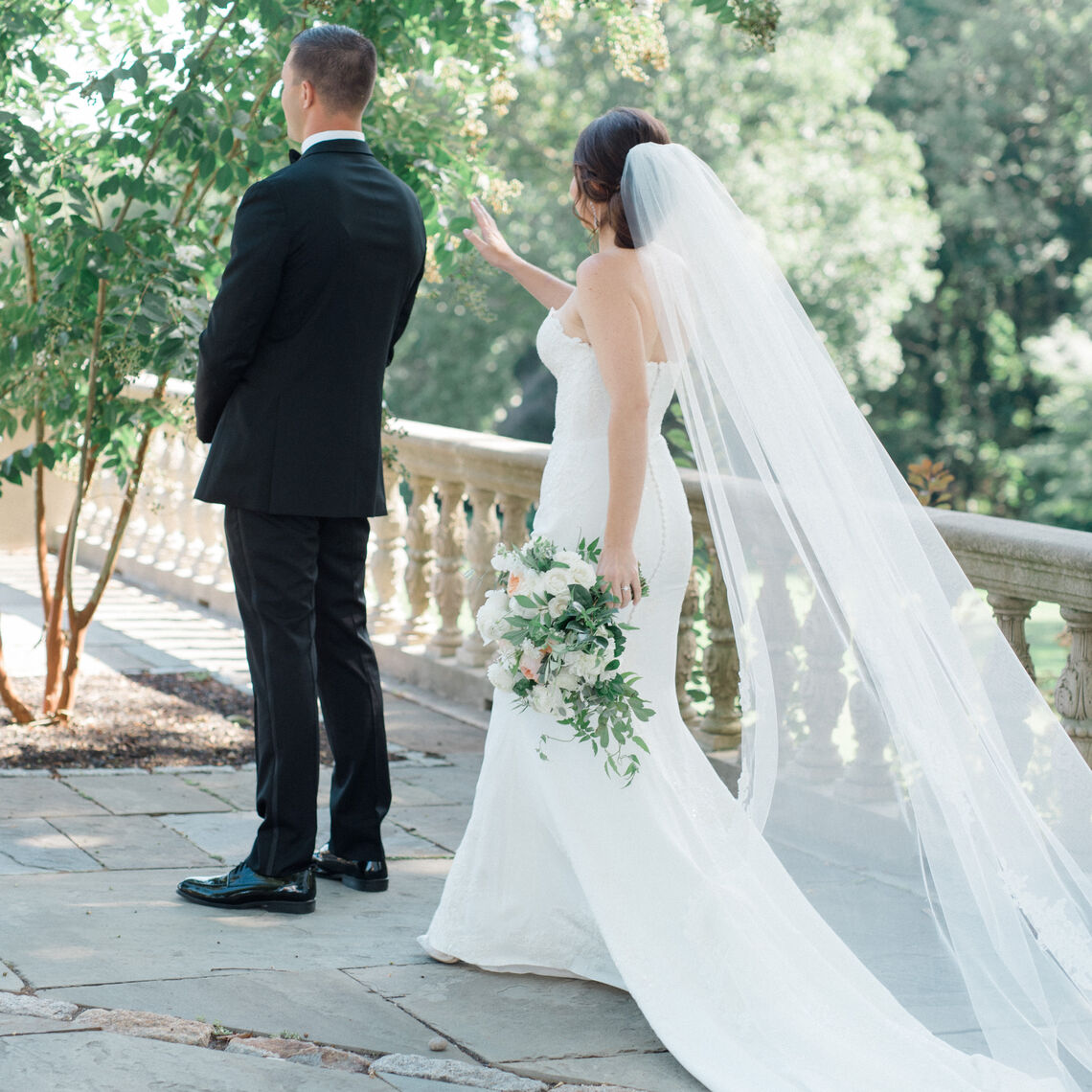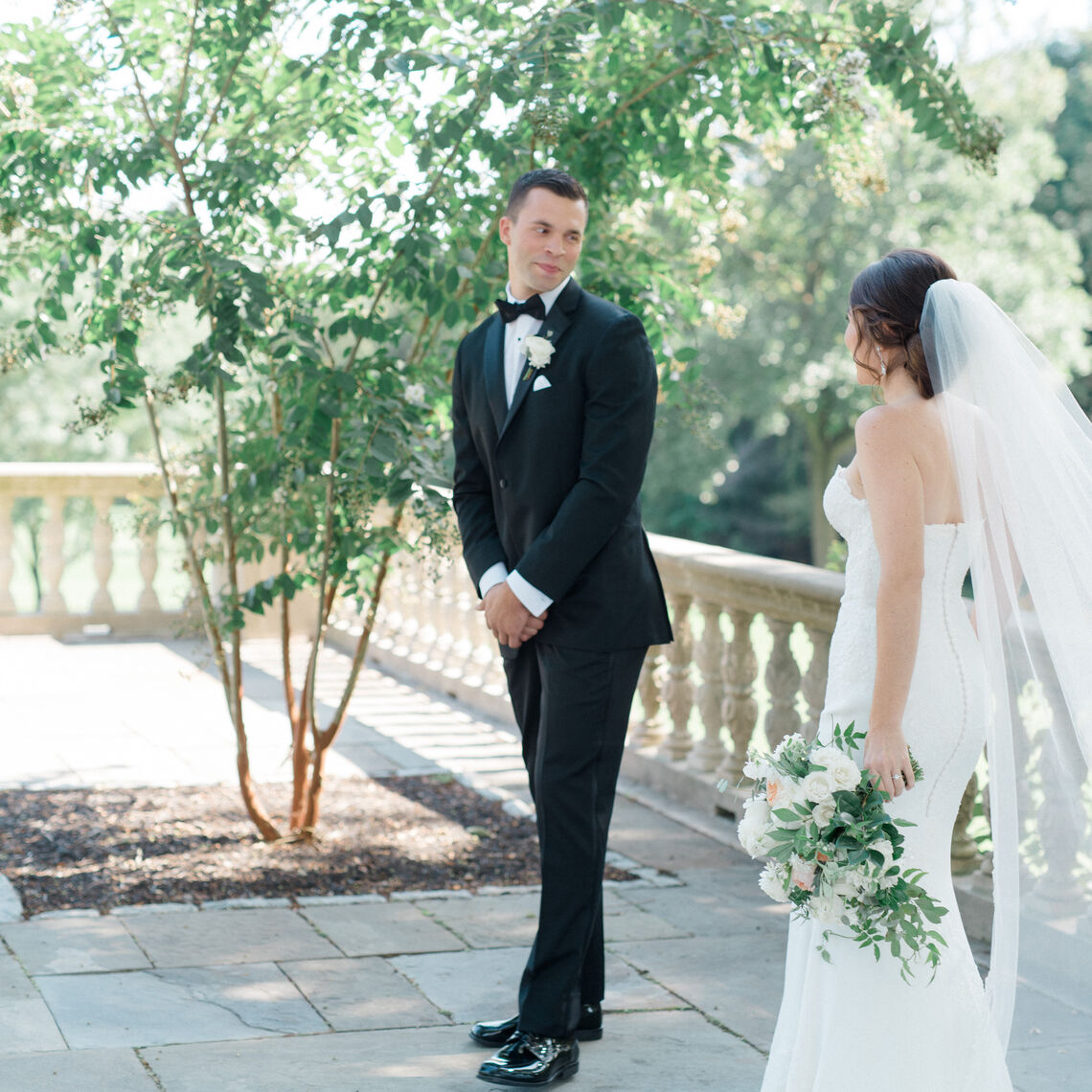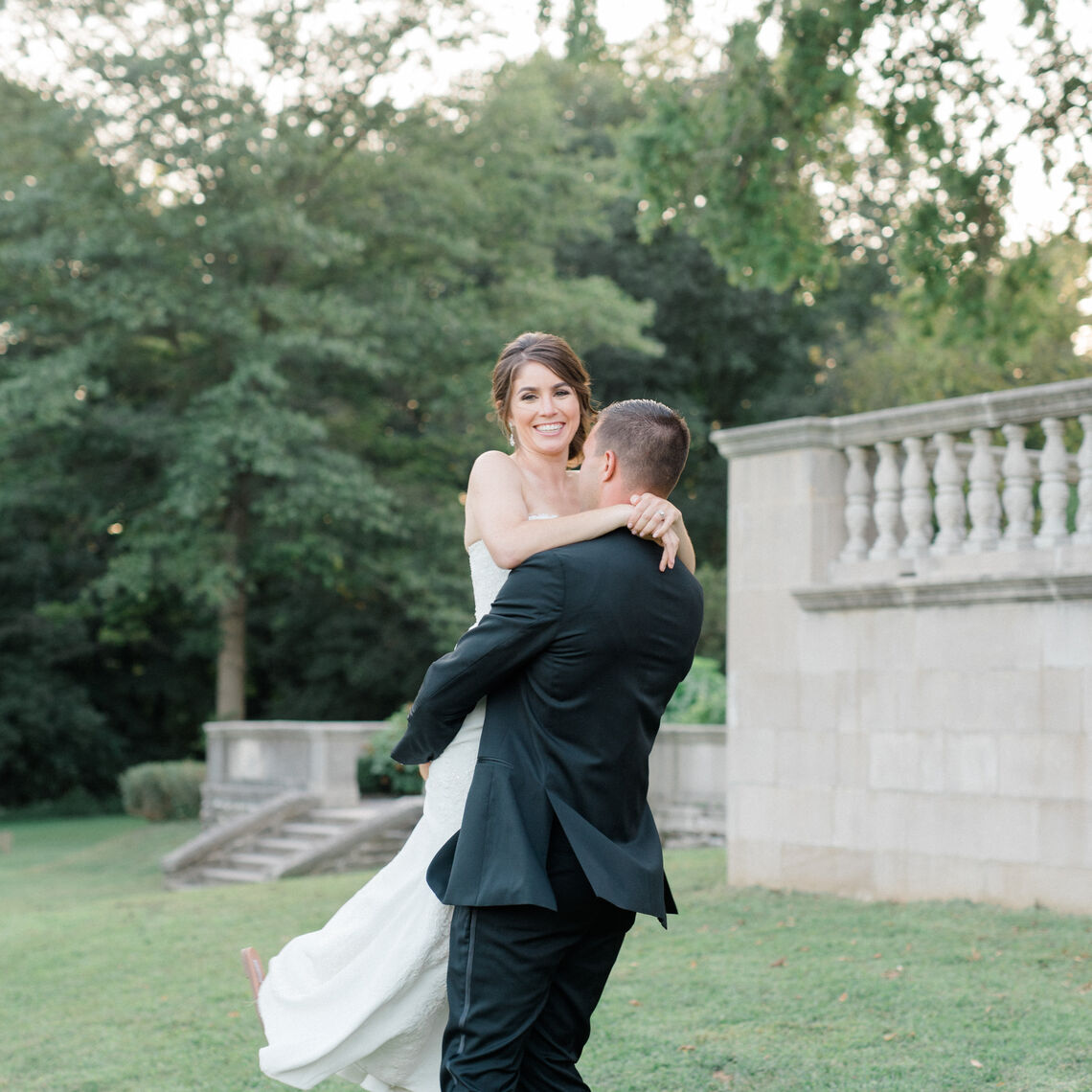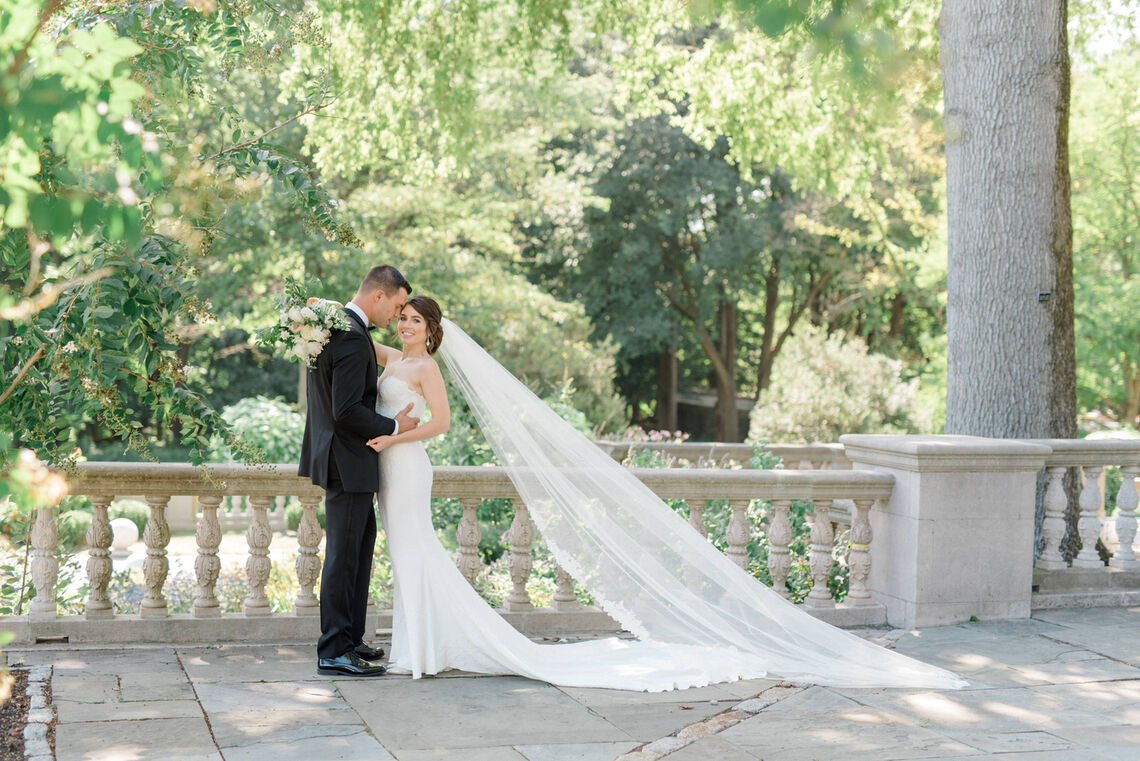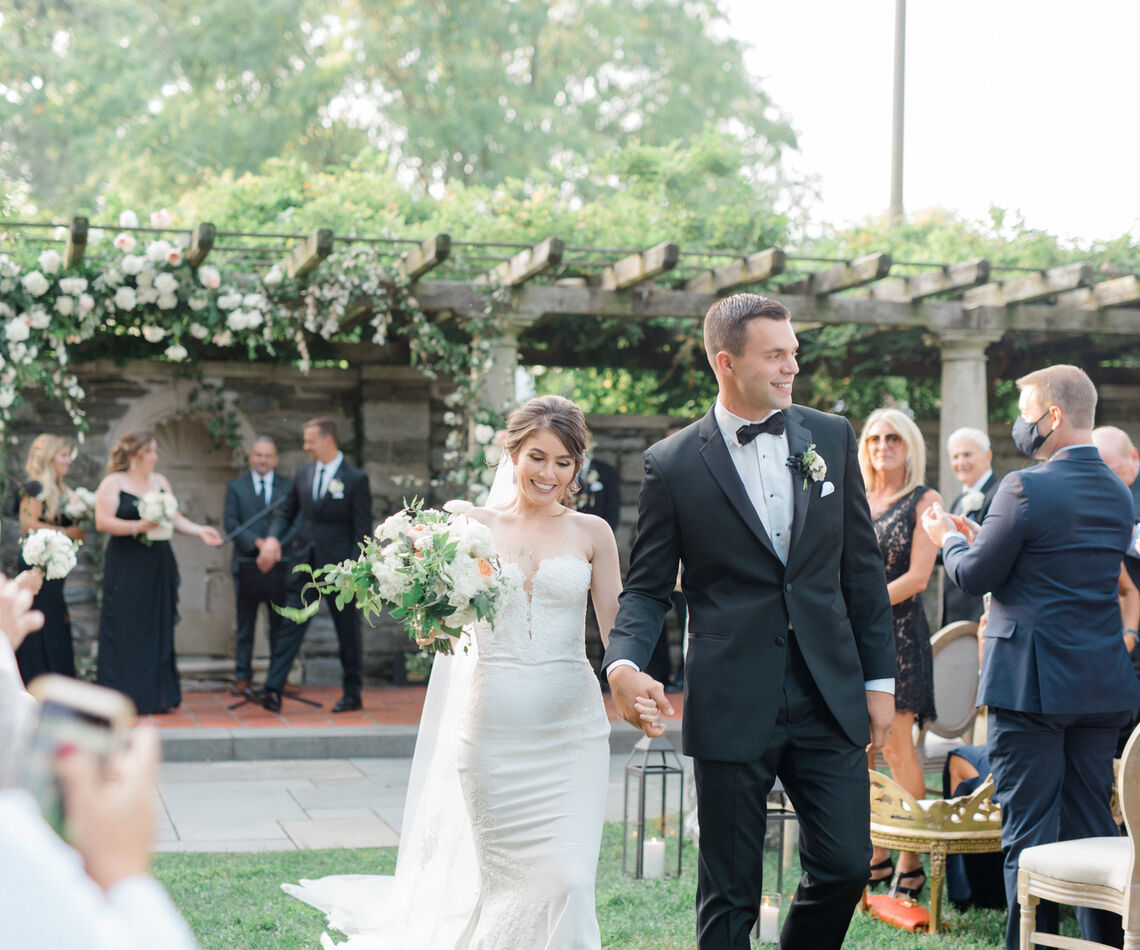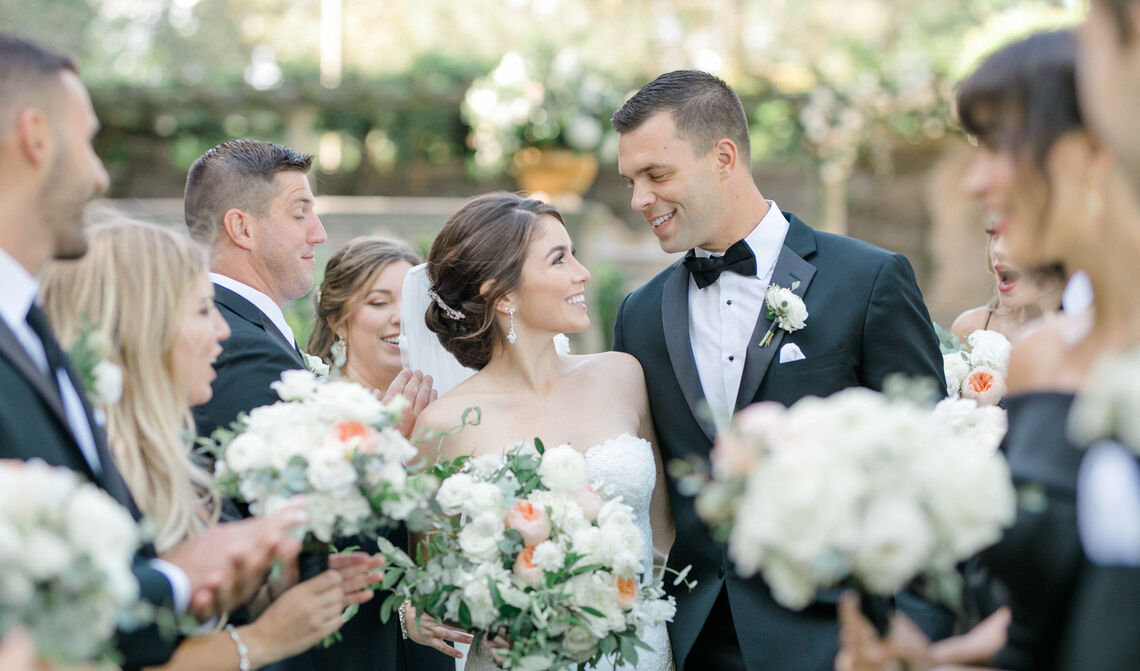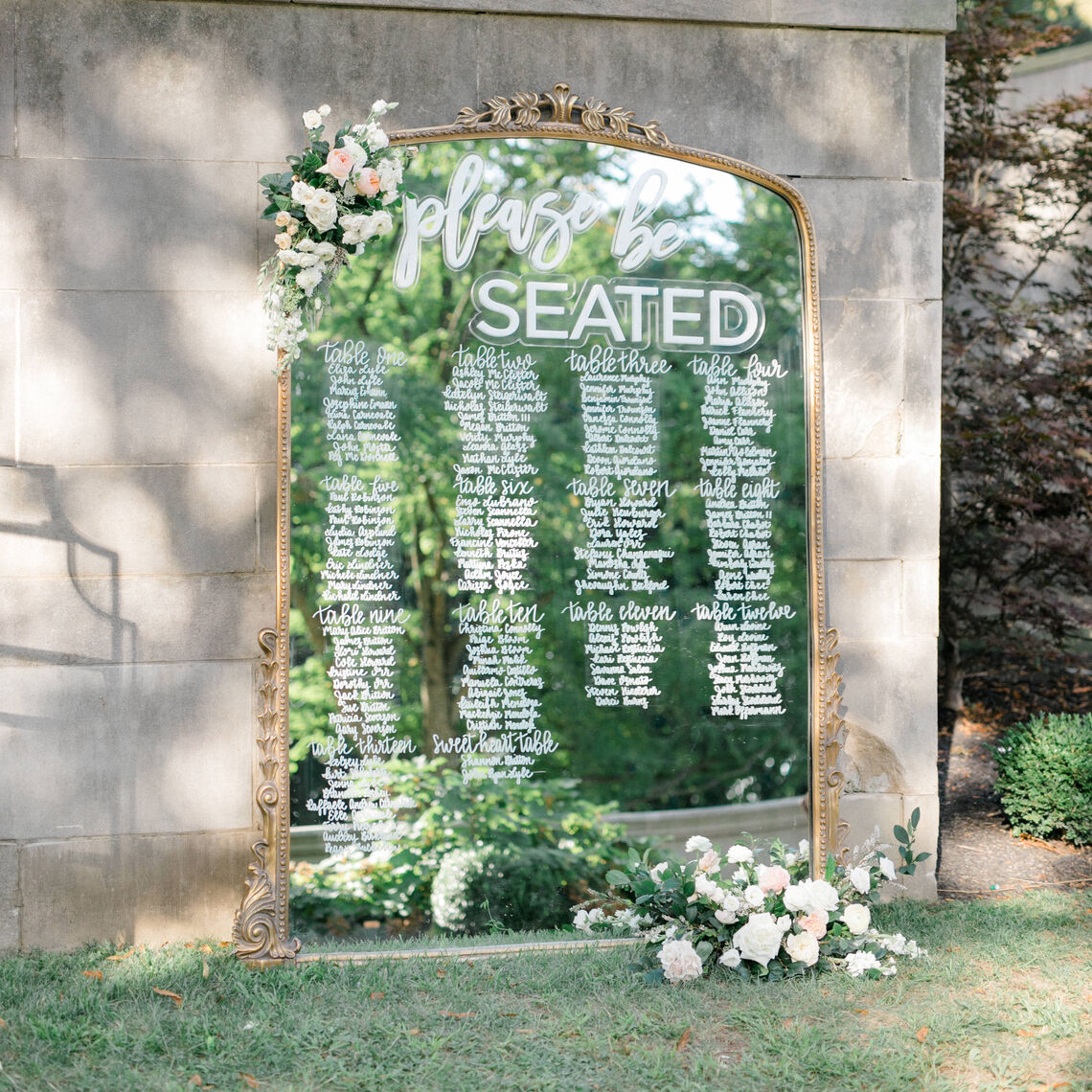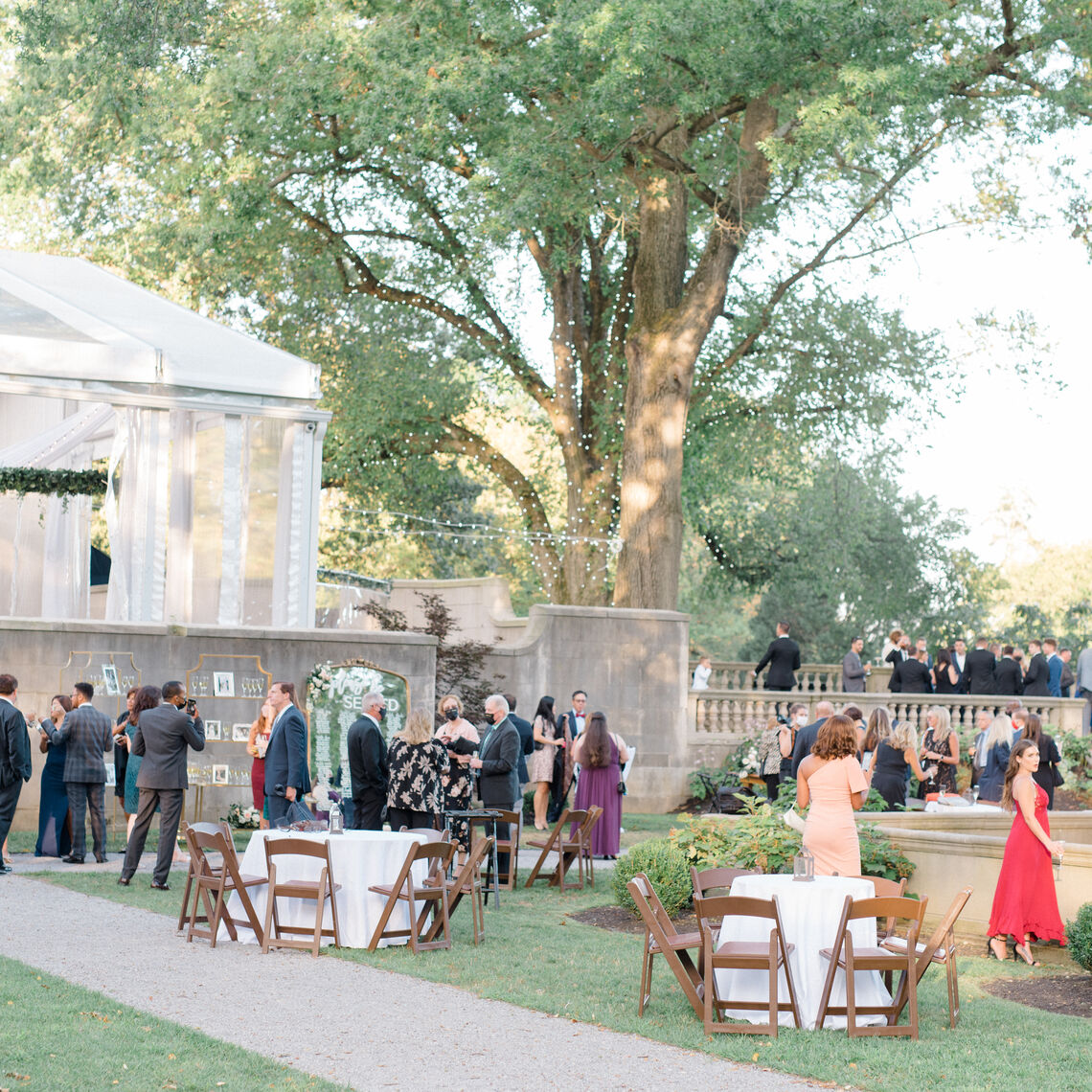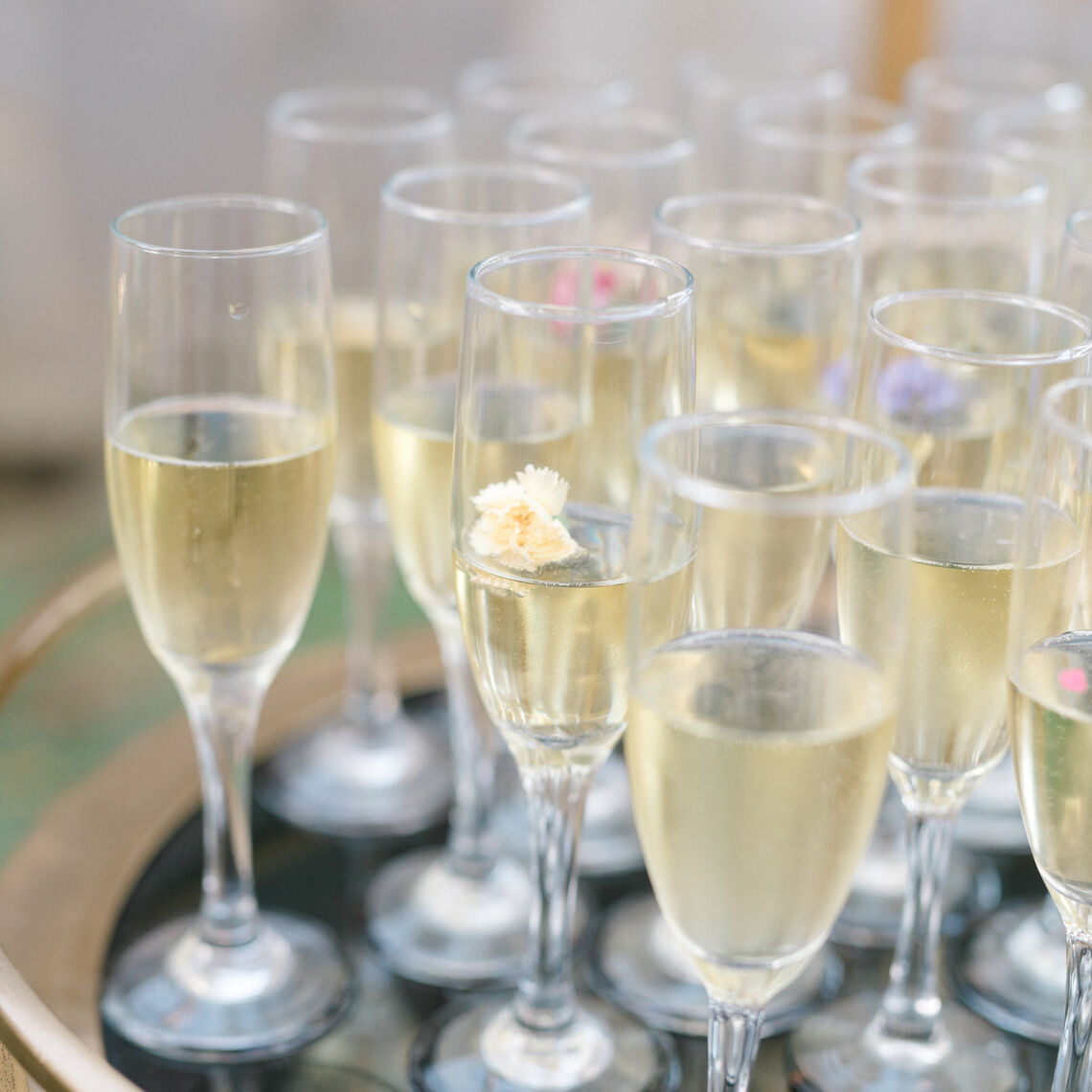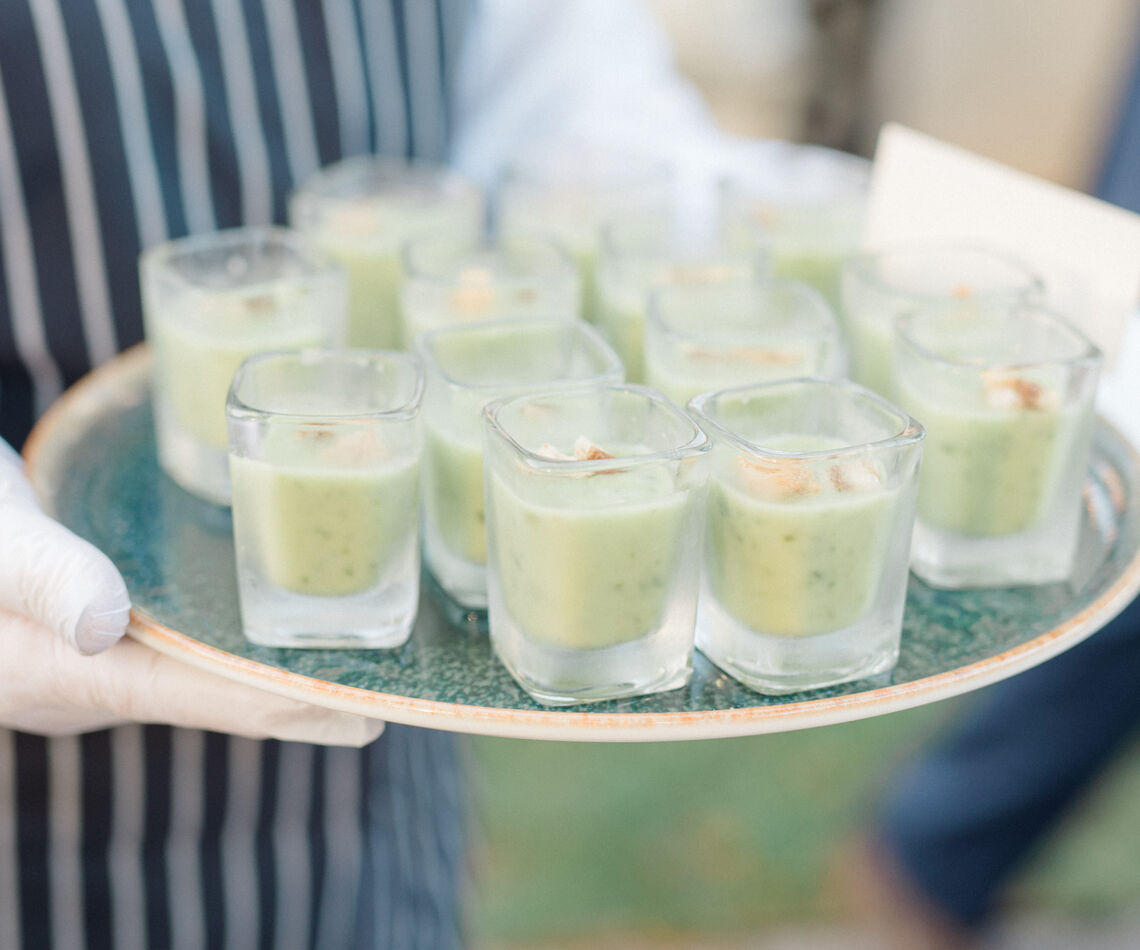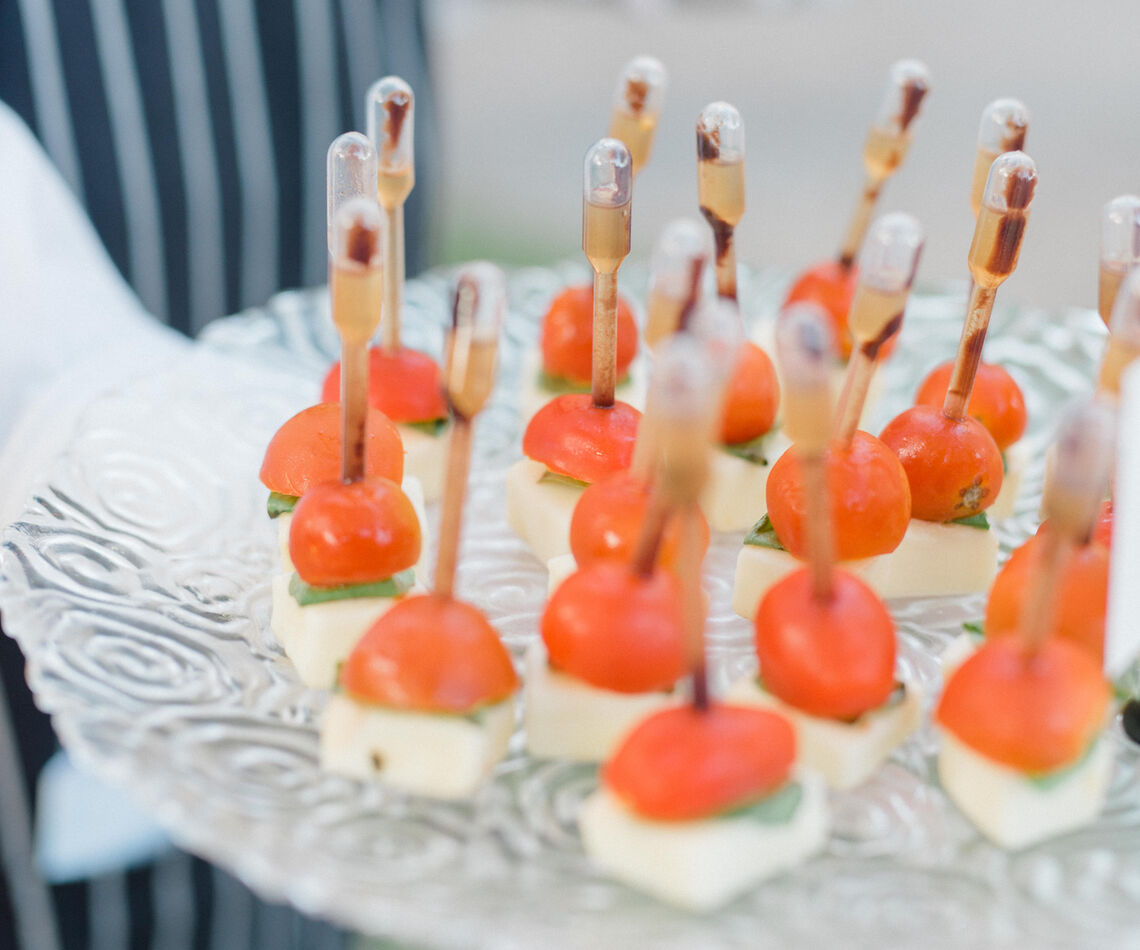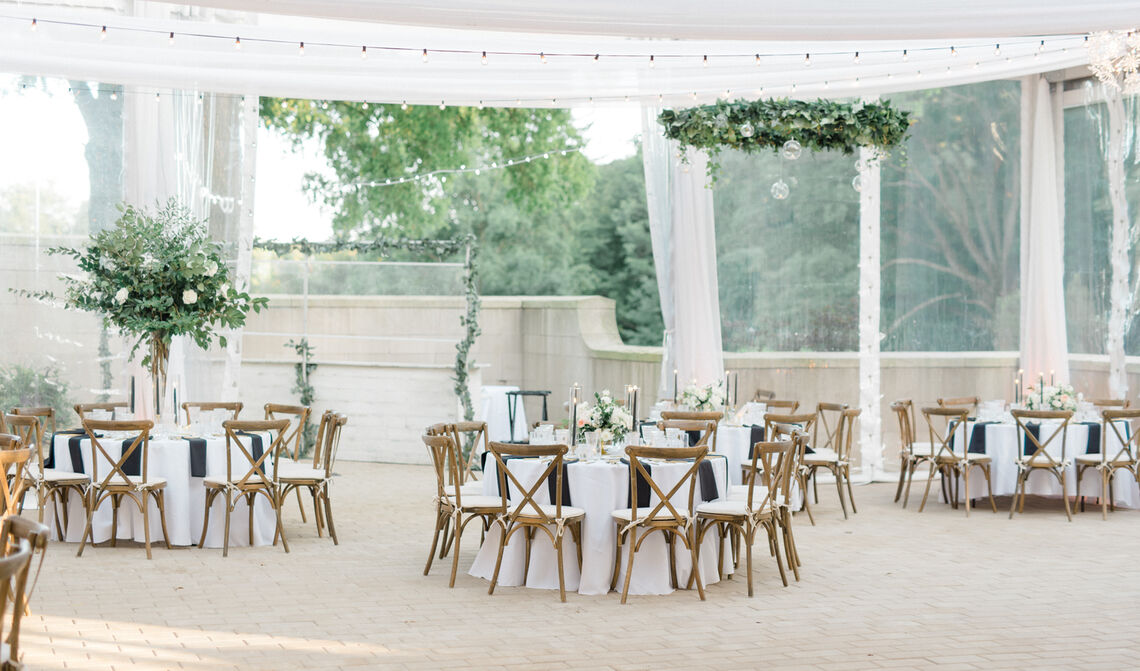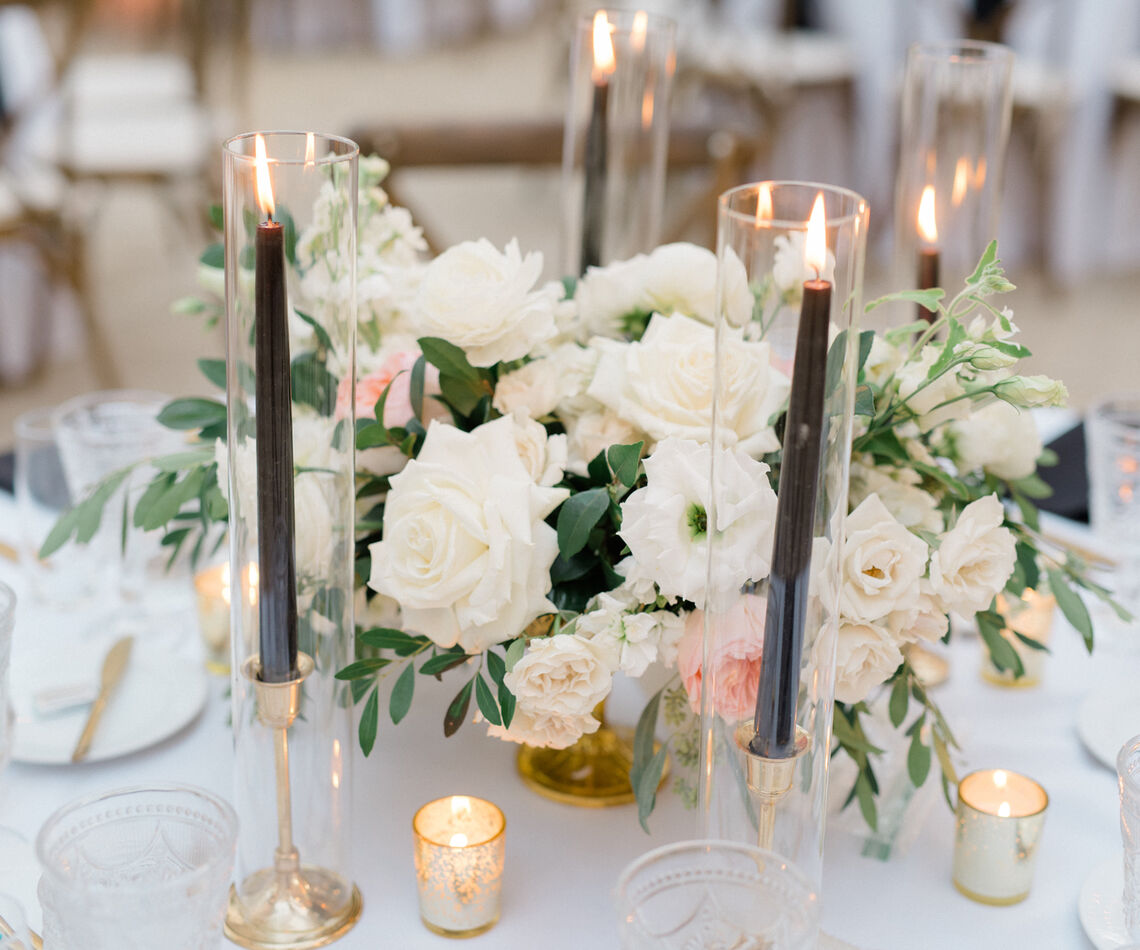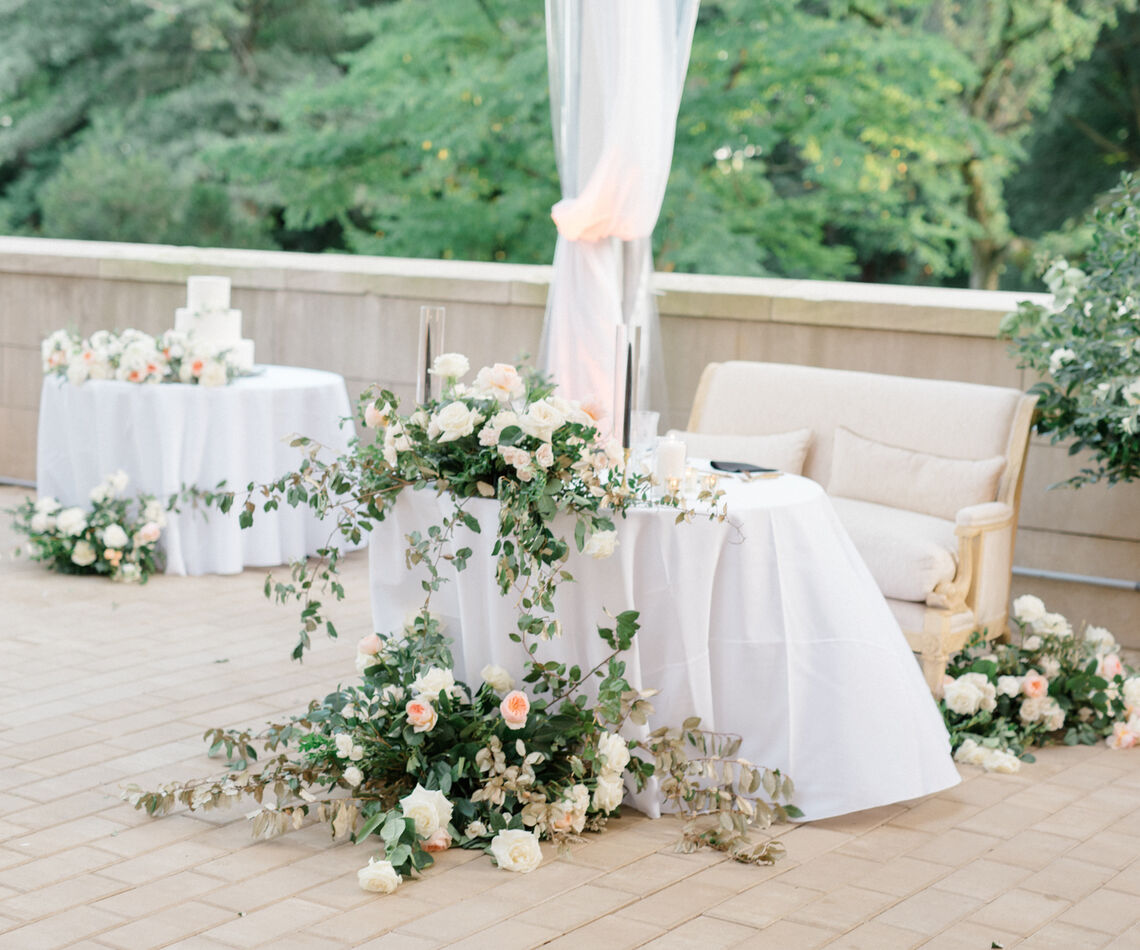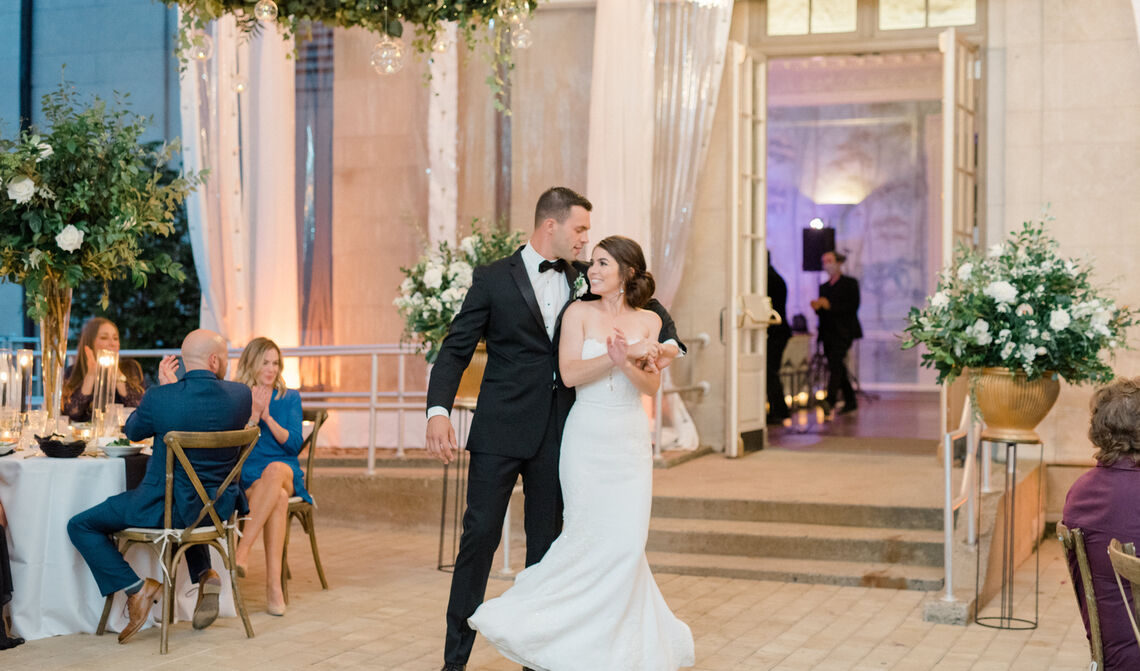 Despite Covid, Rebecca and TJ had a beautiful (and healthy) wedding day celebrated at Anthony Wayne House where we made sure to provide the couples day with the best safety precautions. As the intimate party arrived, JAM escorted them to temperature checks and sanitizing stations. Rebecca and TJ's ceremony was held outdoors on the verdant lawn where lush trees and blue skies provided the perfect backdrop. Guests then lead to the clear top, open tent for dinner and (social distancing) dancing. Thank you Josiah & Steph Photography for the gorgeous shots!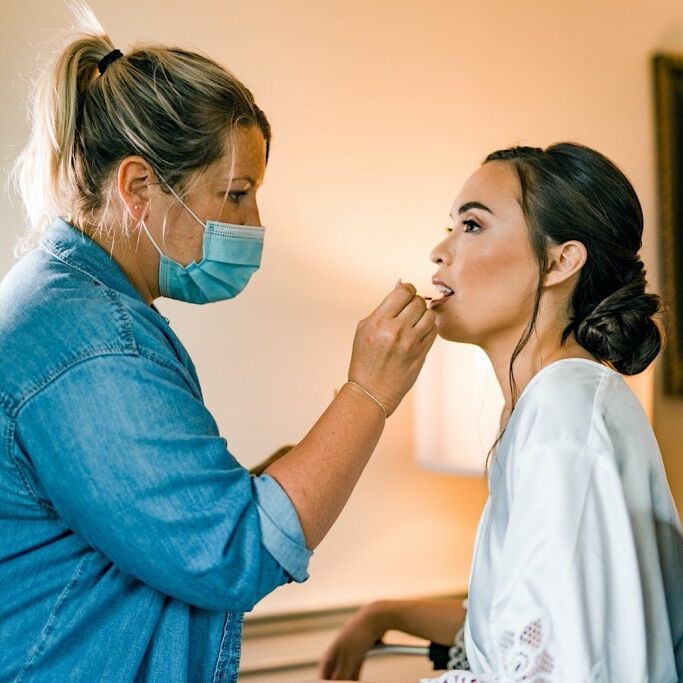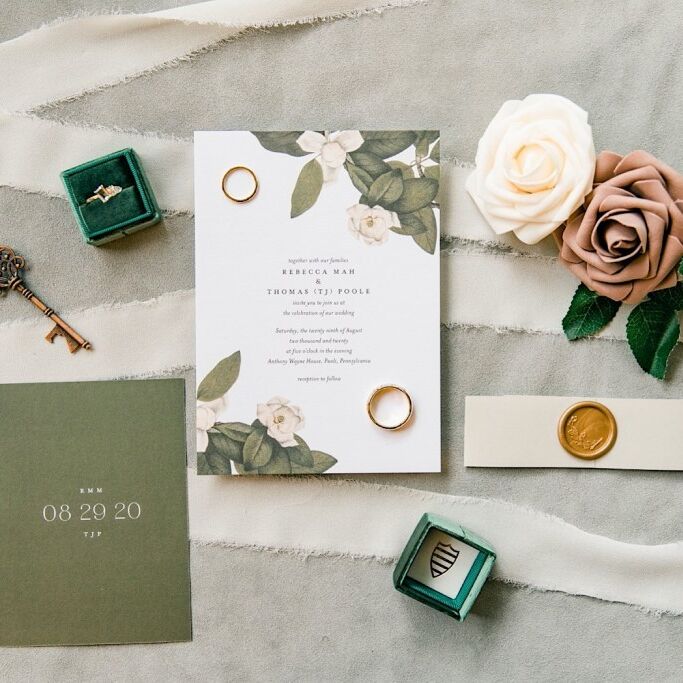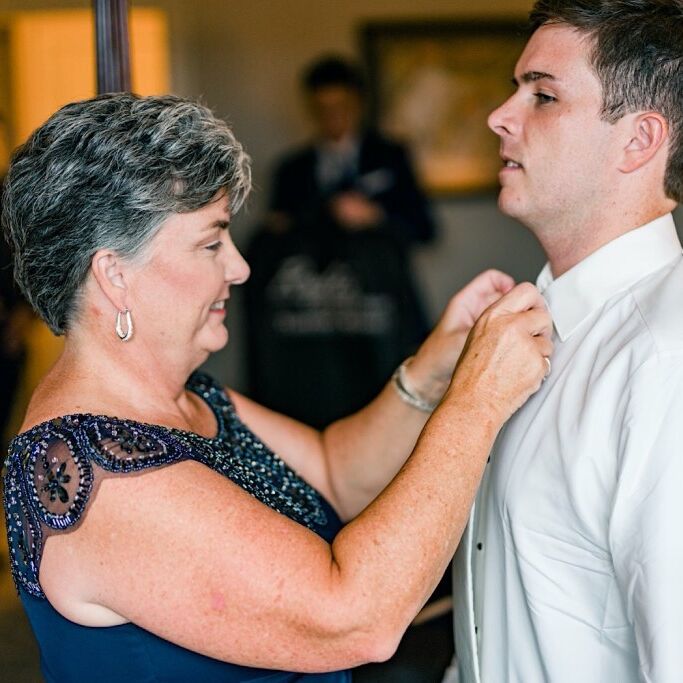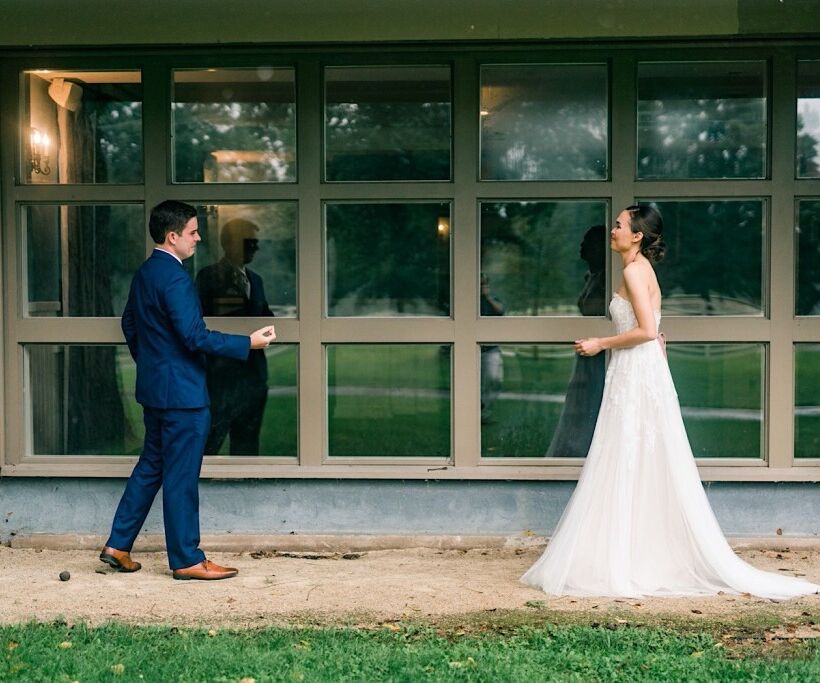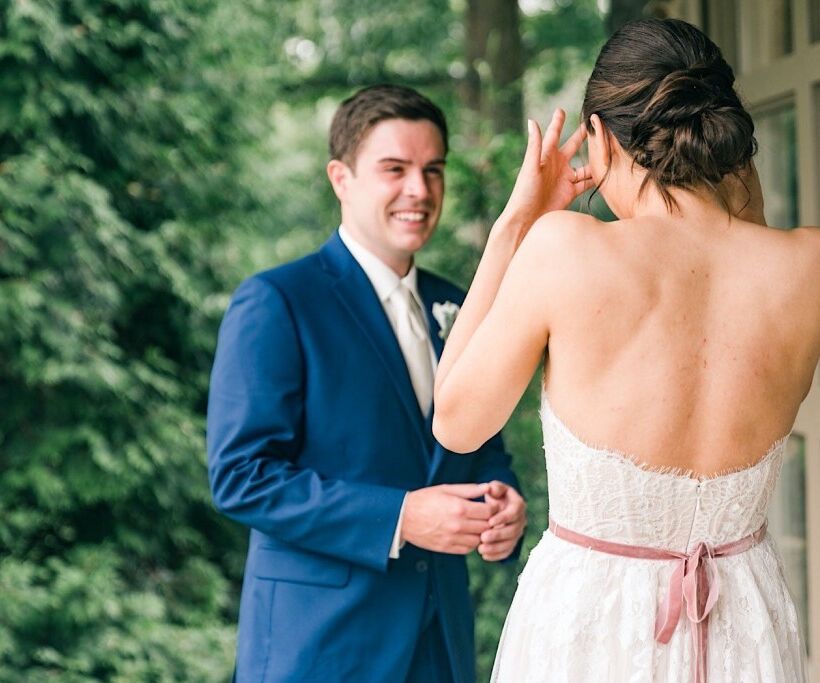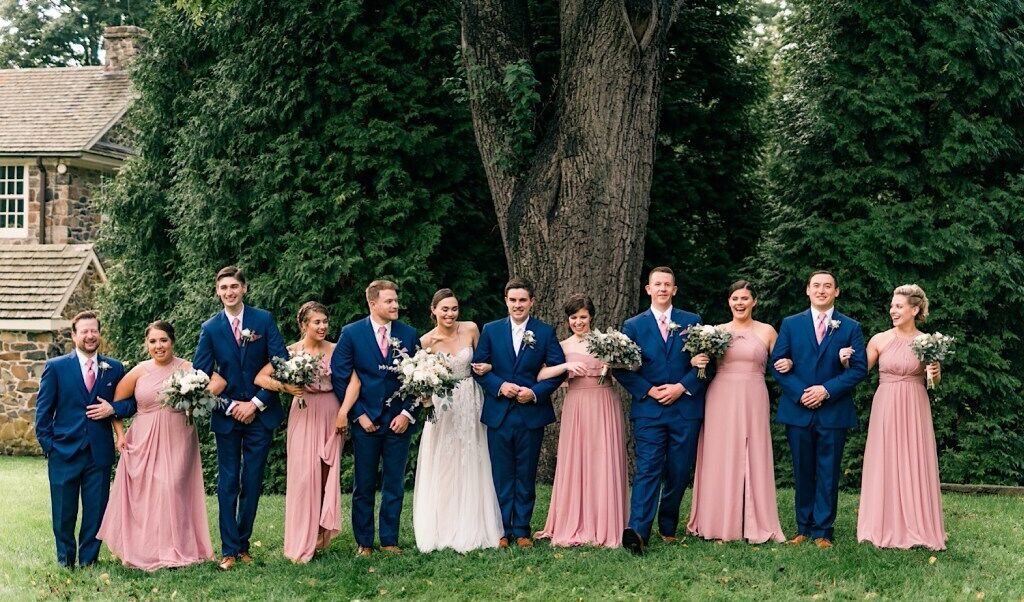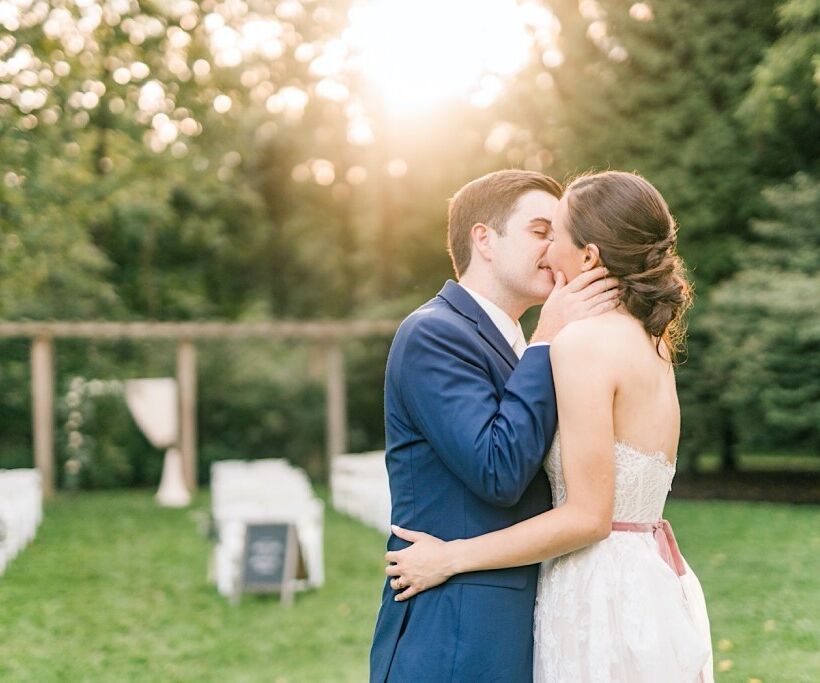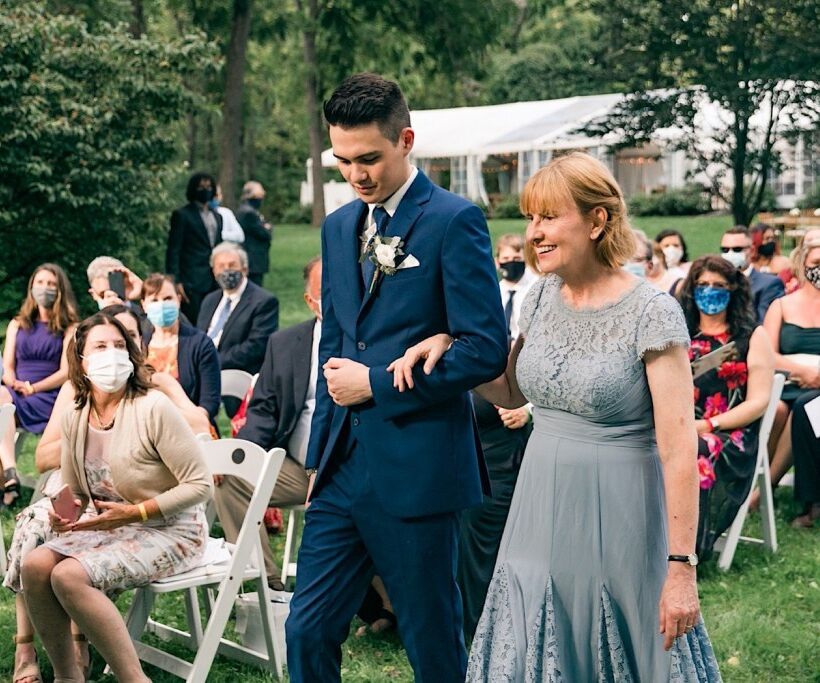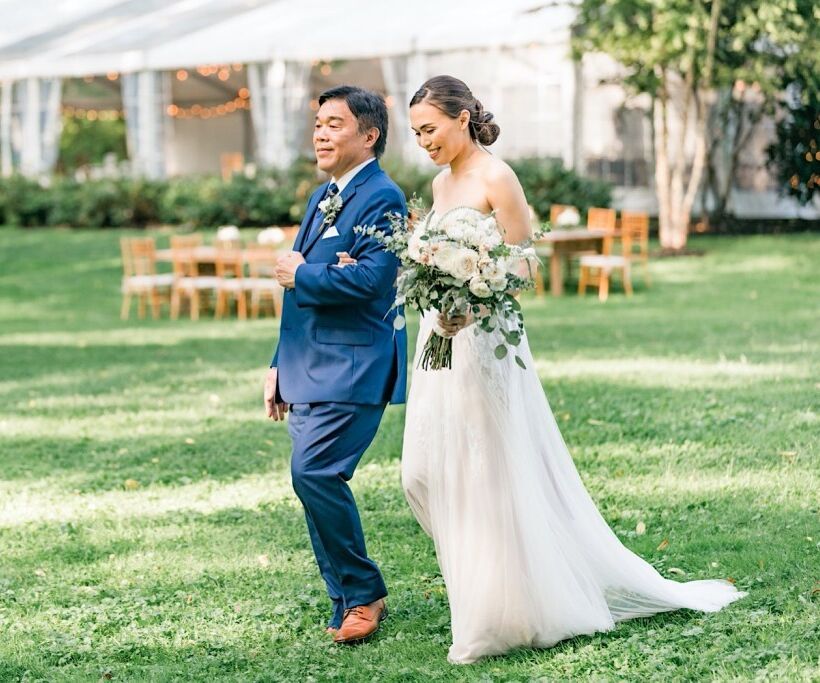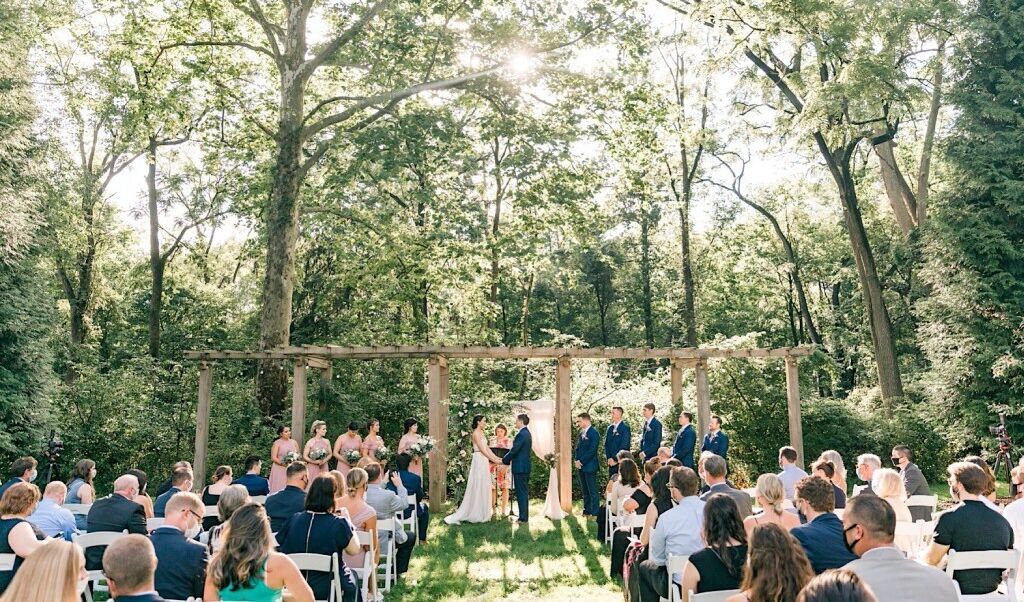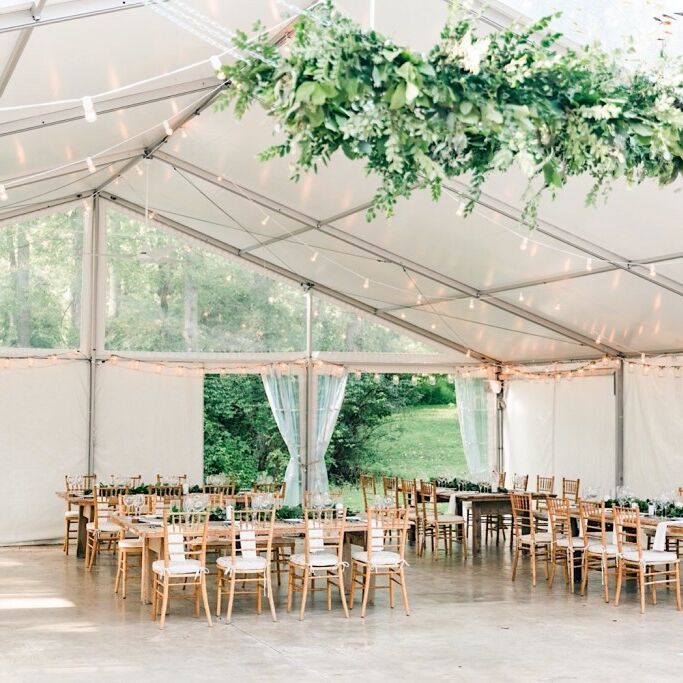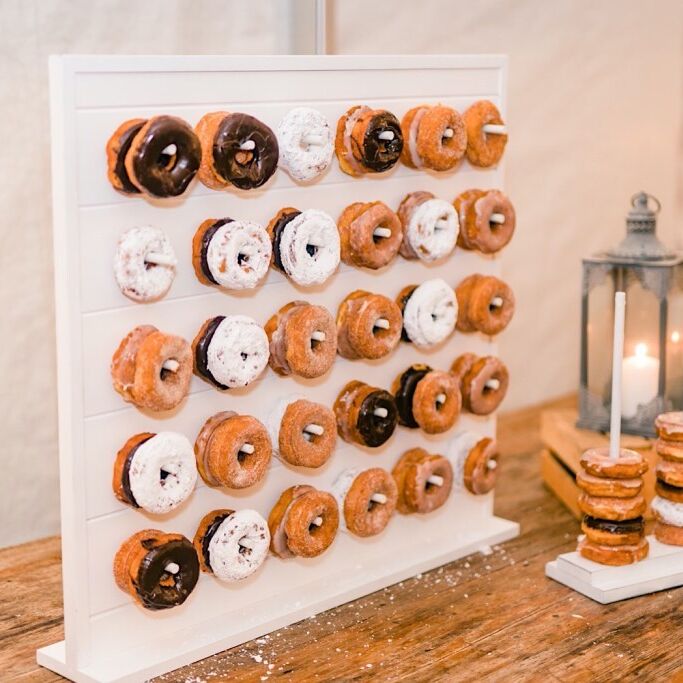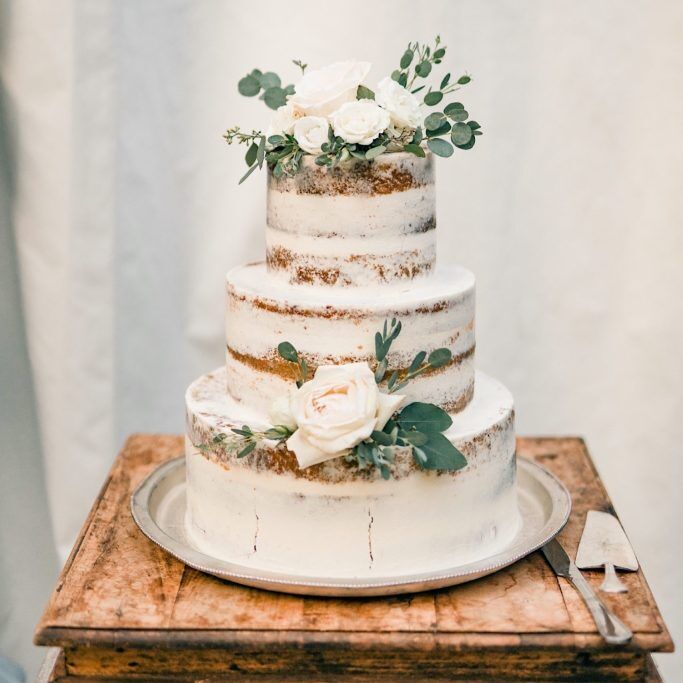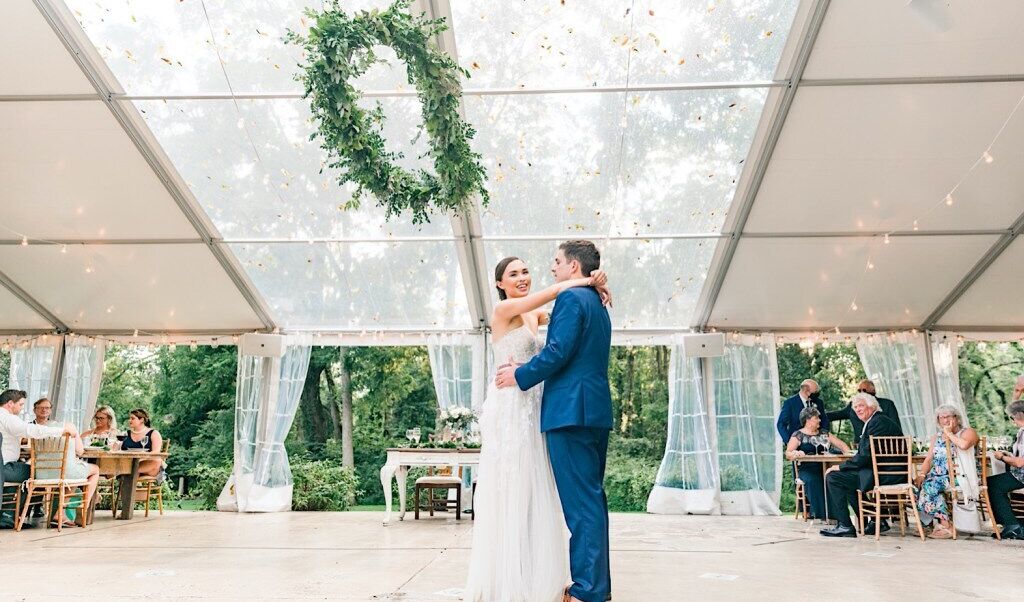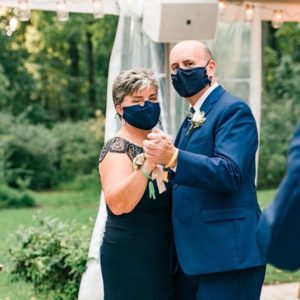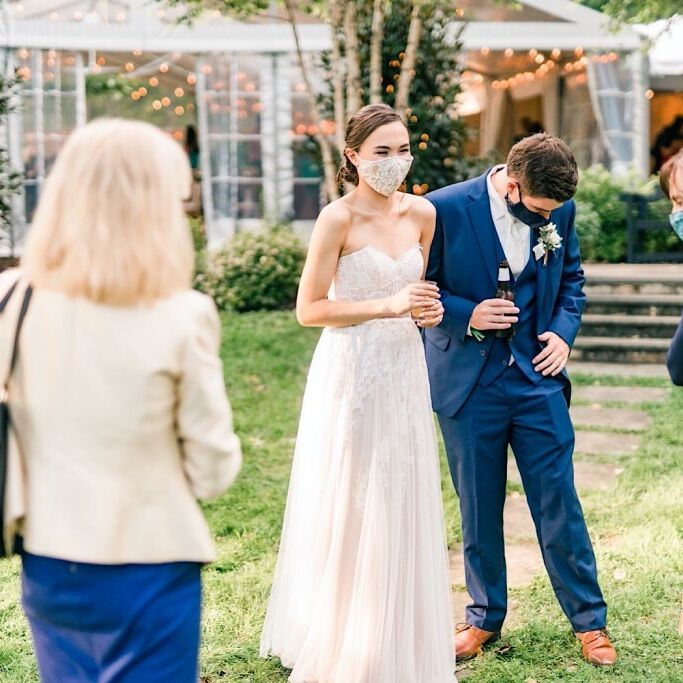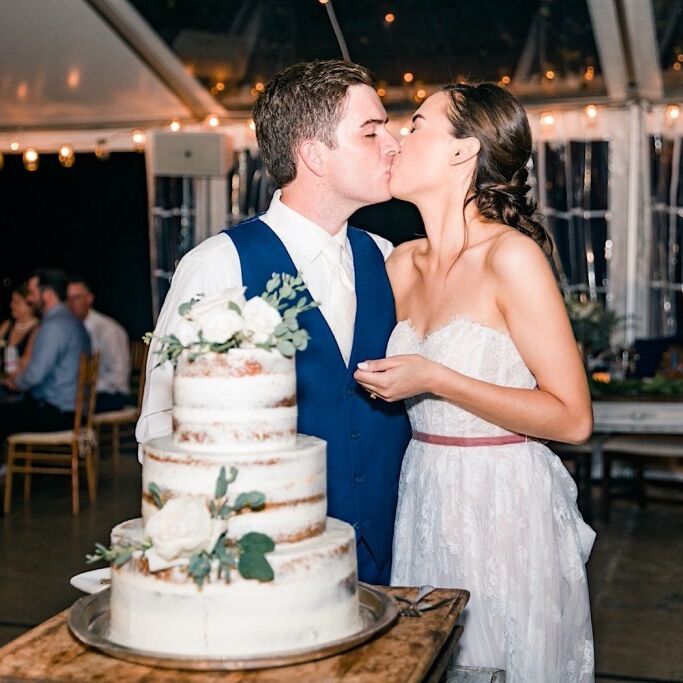 Philly Foraging Event
Few Philadelphians realize the bounty of free, delicious food available right under their noses. That's something Lynn Landes, founder of The Wild Foodies of Philly, aims to change. With over 1,800 members, The Wild Foodies are dedicated to exploring Pennsylvania's wealth of edible wild plants.
Recently, JAM teamed up with The Wild Foodies to put our own culinary spin on the many exotic flavors growing outdoors. For this, we partnered with Awbury Arboretum, who let us use their beautiful 55-acre landscape as a foraging ground and setting for our first Forest-to-Plate Dinner.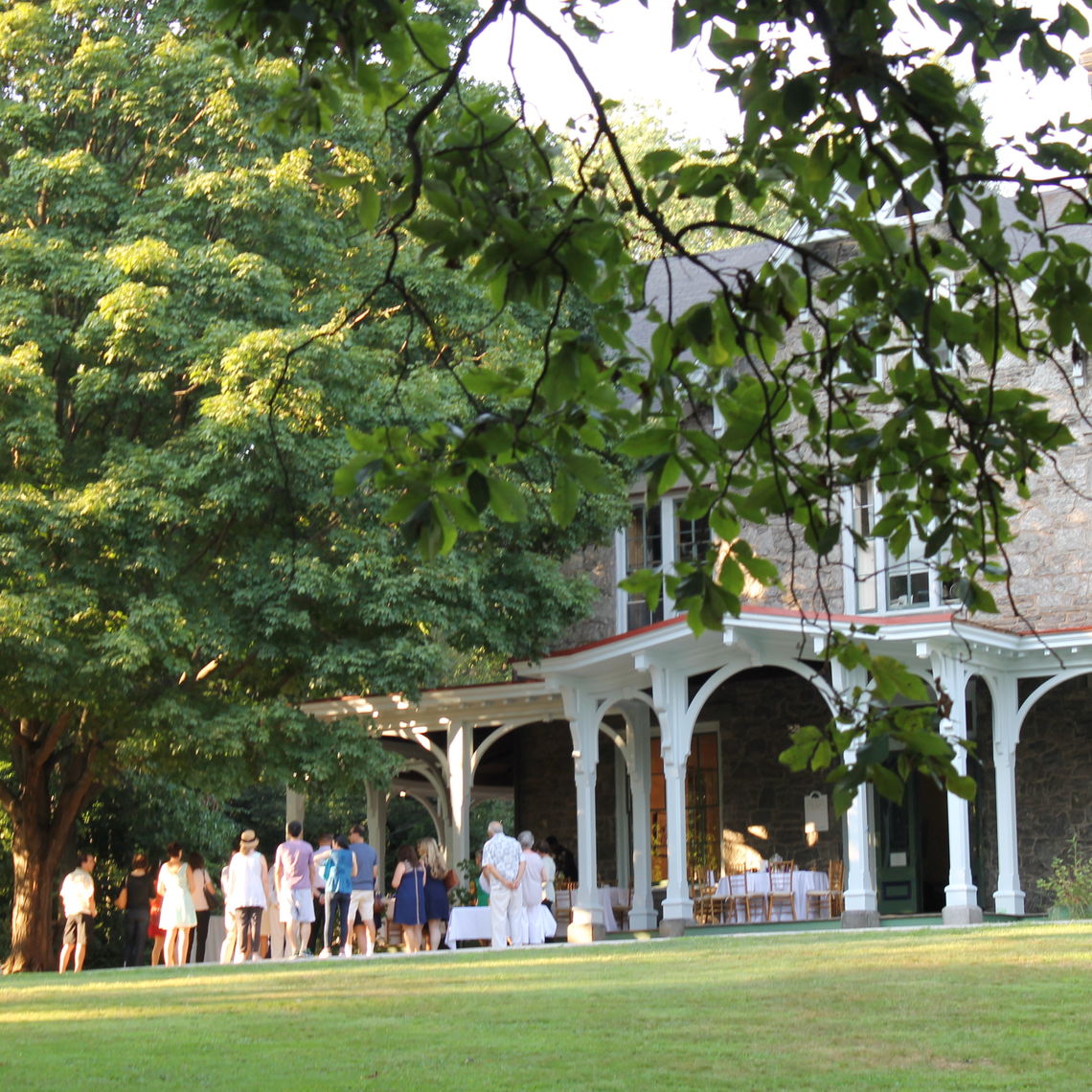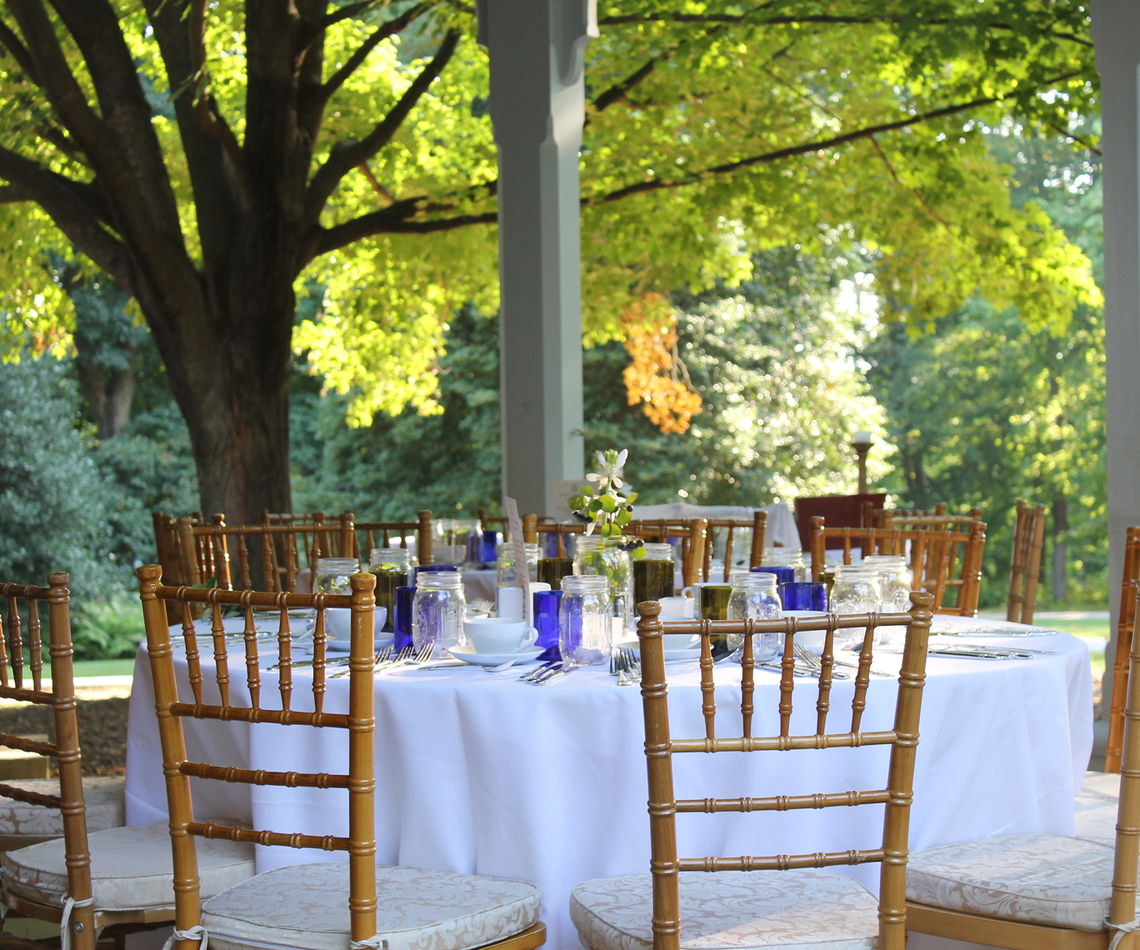 Early on Thursday morning, we visited Awbury for a foraging expedition to collect our ingredients, with Lynn and Denis Lucey, the arboretum's landscape manager, as our guides. As we identified tasty plants such as Asiatic dayflower and amaranth, Lynn explained that many of the edibles found in Pennsylvania were actually introduced by early settlers who treasured them for their medicinal and culinary properties. Now they grow wild in abundance, largely ignored or considered weeds.
Once we had collected enough purslane, mugwort, and other woodland delicacies, we transported it back to the JAM shop to be prepped. This prep work for a mouthwatering five-course menu created by JAM chef, Ron Wesson , was done using almost exclusively ingredients found at Awbury.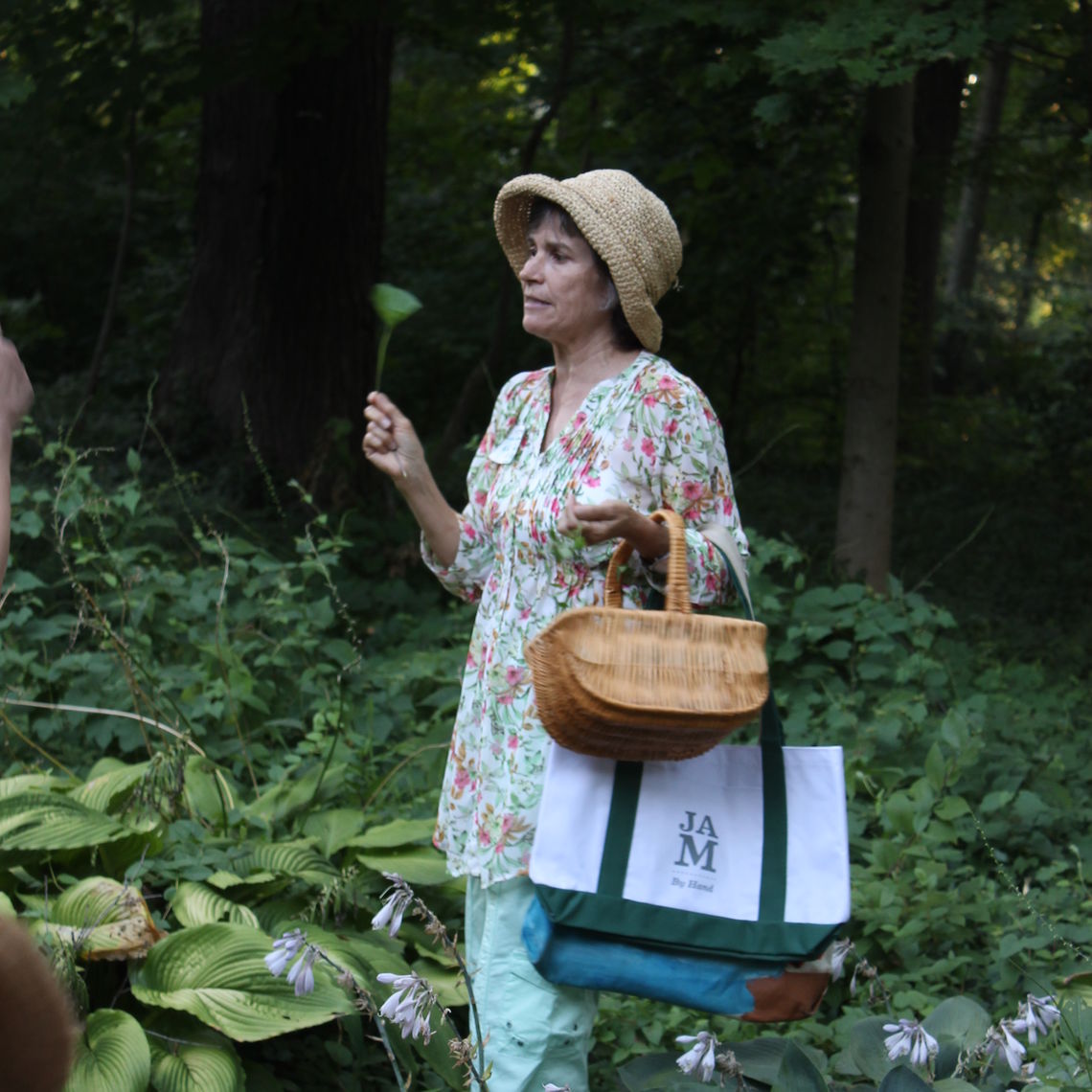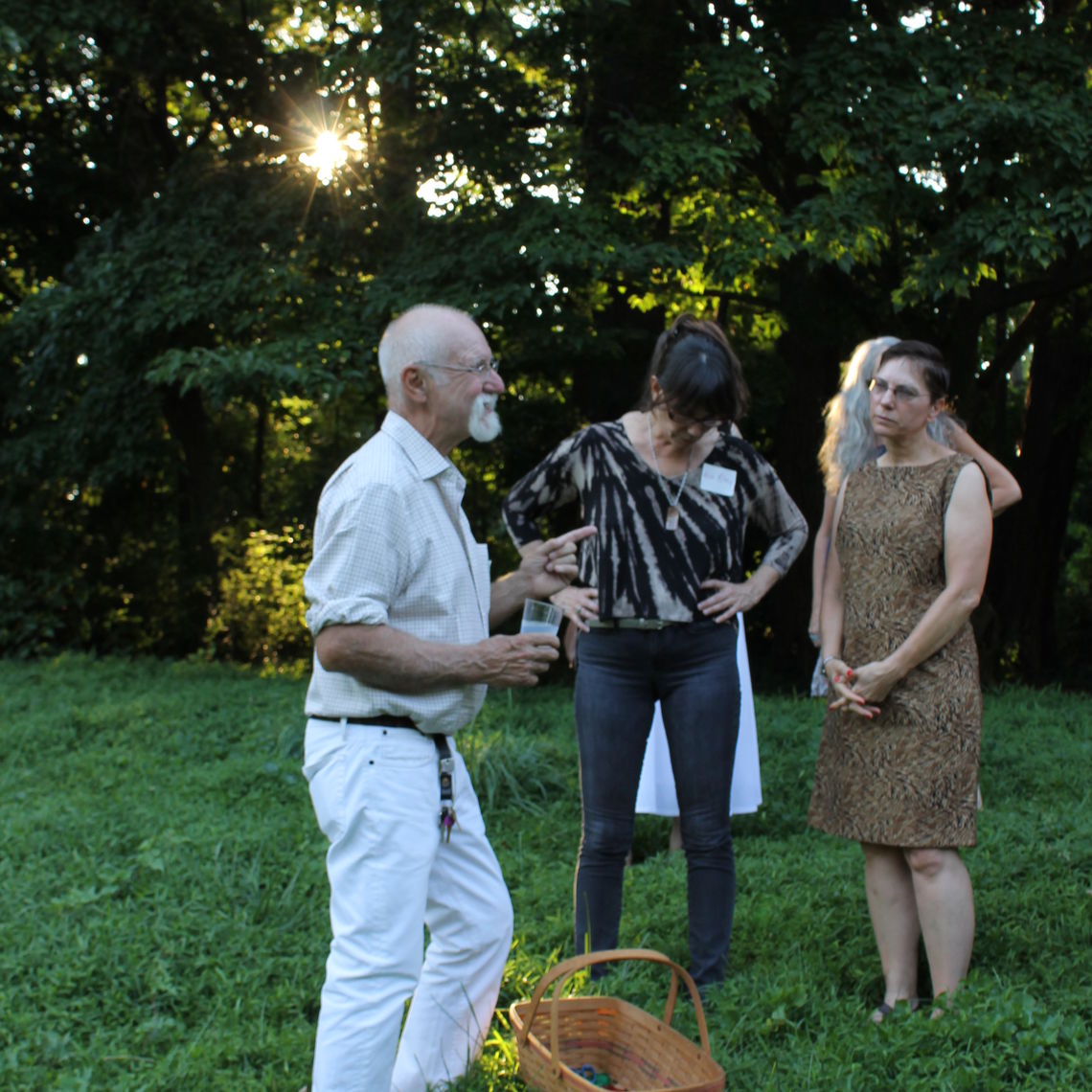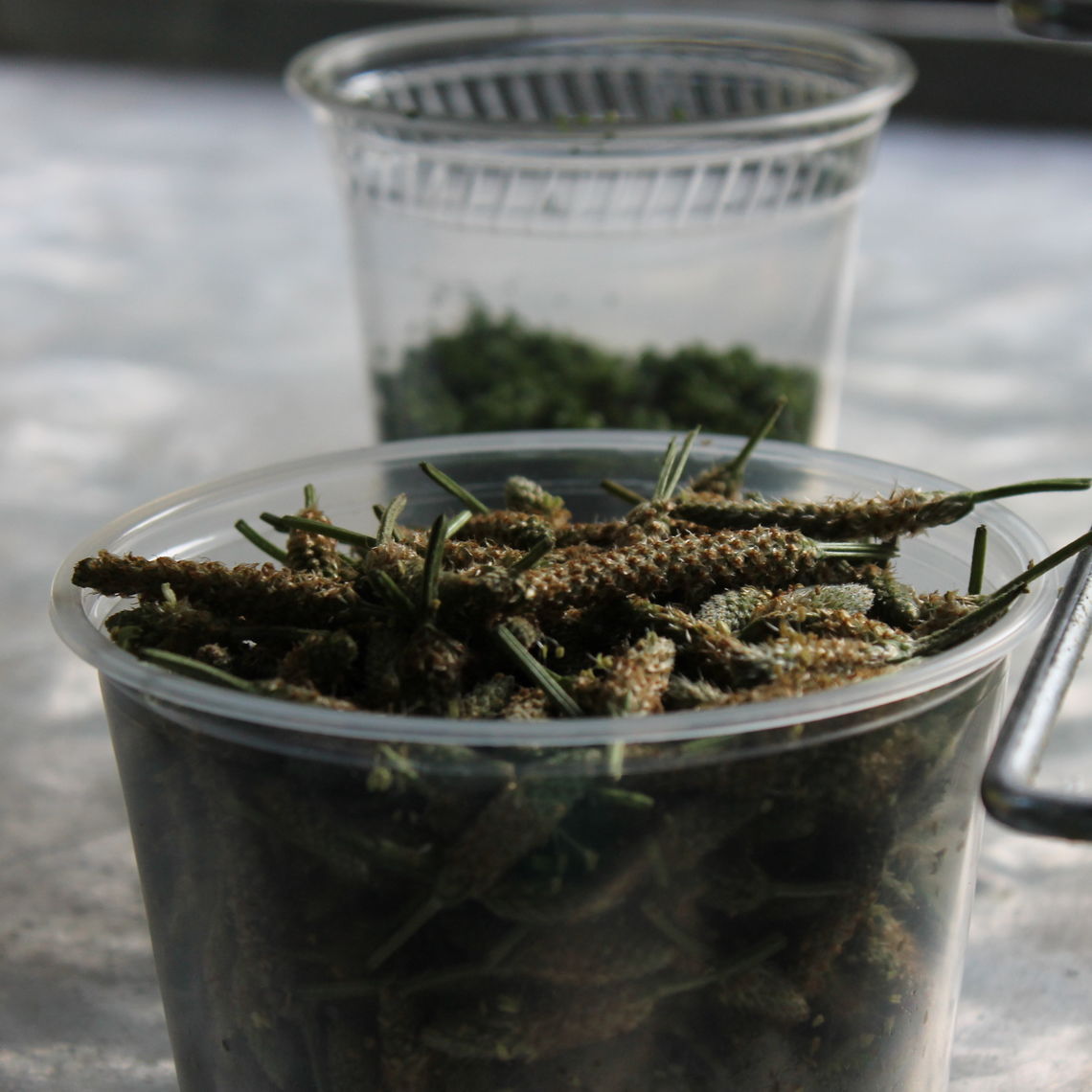 On Friday evening, guests were treated to a foraging expedition led by Lynn, who introduced them to the plants they would soon encounter on their plates. After a break for sassafras cocktails and hors d'oeuvres, dinner commenced with a salad of lamb's quarters, wild violet, wood sorrel, and purslane. Next came garlic-mustard rotolo with narrow leaf plantains, and then roasted/smoked rare salmon with amaranth, carrot yogurt and sumac. Last came dessert; young birch sorbet topped with white chocolate, strawberries, and Mexican licorice.
The dinner was a huge success and showed that wild edibles are not just for nibbling, but can be used as the basis for an entire meal! Interested in discovering a world of new flavors? Check out The Wild Foodies of Philly. You'll never look at weeds the same way again!